Madeira has an island, and the outmost region of the European Union attracts expats who are willing to live and invest in Madeira. Given this tendency, due in part to many factors and the safe haven that the island was during the pandemic, we at MCS decided to launch a new sub-brand: MIS – Madeira Investment Services.
We aim to highlight our professionals' services to those who wish to invest in Madeira. As such, an all-new section of our website is being redesigned to highlight said services and the island's potential.
Why invest in Madeira? – Corporate Taxation
As a government entity has stated before: "Madeira's appeal to international investors has been the result of the island's consistently low inflation rate, low taxation, and its extremely competitive operational costs, in comparison with other European locations."
Under the MIBC scheme, international services activities benefit from a reduced corporate rate (5%) applicable to profits derived from operations exclusively carried out with non-resident entities or with other companies operating within the ambit of the MIBC. Nevertheless, there are no restrictions on the development of business activities with Portuguese companies, which will be taxed at the general corporate tax rate in Madeira, currently 14,7%.
Further to the above, Madeira offers incredible internet speeds compared to mainland Europe. This is because Madeira benefits from a Submarine Cable Station, hosted in the "Madeira Datacenter", operating several international optical submarine cables, allowing interconnectivity with national and international SDH networks and providing, as such, significant advantages in terms of quality, cost, bandwidth and scalability.
Another available infrastructure is the Internet Gateway provided by Marconi Internet Direct (MID). This MID offers international Internet access without any kind of contention and uses diversity in the access to global backbones.
The IP platform has its international connectivity distributed by: 3 PoPs (London, Amsterdam and Paris), peering connections with hundreds of major international ISPs and IP transits to Europe and the USA.
Madeira also offers low operational costs when in comparison with other European countries. The cost of human resources and the price of several goods and services are very competitive when directly compared with other European locations, allowing companies to face considerably lower costs when establishing operations in Madeira.
In addition to the above, a superb work-life balance is available to those wishing to make Madeira their home. This unique European island lifestyle sought by many is why Madeira's success.
Why invest in Madeira? – Real Estate
Madeira Island's real estate market has been booming in the last couple of years, offering a wide variety of real estate investment opportunities to those looking for a truly international real estate market without inflated prices afflicting the Portuguese mainland.
Just under a two-hour flight from Lisbon, Portugal's Madeira Island was awarded the "World's Leading Island Destination" by World Travel Awards in 2015, dethroning Bali and the Maldives. This archipelago's primary island is one of the few in the world offering both the zest and vibe of island life and the buzz of an actual city.
This duality of city buzz and sub-tropical island life finds its way into the real estate market, where investment opportunities could be divided into four categories: Funchal, Madeira's capital; the sunny southern coast (along the so-called "banana line", where banana plantations experience the optimal climate for growth), the northern coast and Porto Santo Island, Madeira's sister Island.
Madeira's increasing popularity among expats and tourists has led the island to become one of the three most expensive regions in Portugal for real estate acquisition (or par with the capital Lisbon and Oporto).
Invest in Madeira – How we can help?
Our team of lawyers, board-certified accountants, and administrative staff provides a range of services, allowing MCS to operate as Madeira Investment Services, a one-stop-shop for those who want to invest in Madeira and are in need of the following services:
On top of the above services provided, MCS and MIS also provide some services online.
Should you need our professional assistance, please do not hesitate to contact us.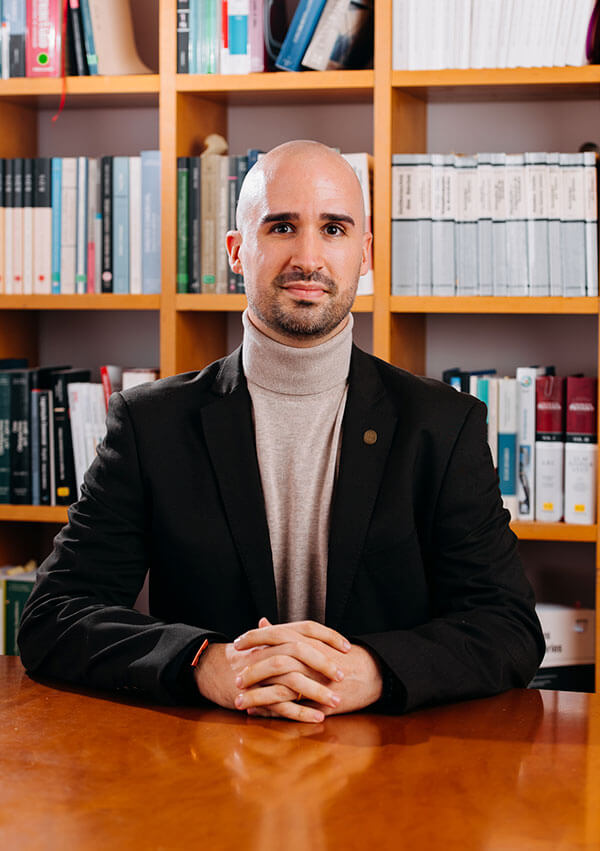 Miguel Pinto-Correia holds a Master Degree in International Economics and European Studies from ISEG – Lisbon School of Economics & Management and a Bachelor Degree in Economics from Nova School of Business and Economics. He is a permanent member of the Order of the Economists (Ordem dos Economistas)… Read more