Portuguese citizenship can be acquired through different forms, as determined by the legislation currently in force. Obtaining Portuguese citizenship translates not only into the acquisition of all rights provided by the Constitution of the Portuguese Republic, but also into the acquisition of European Union citizenship, which allows freedom of movement and establishment in any Member State of the Union.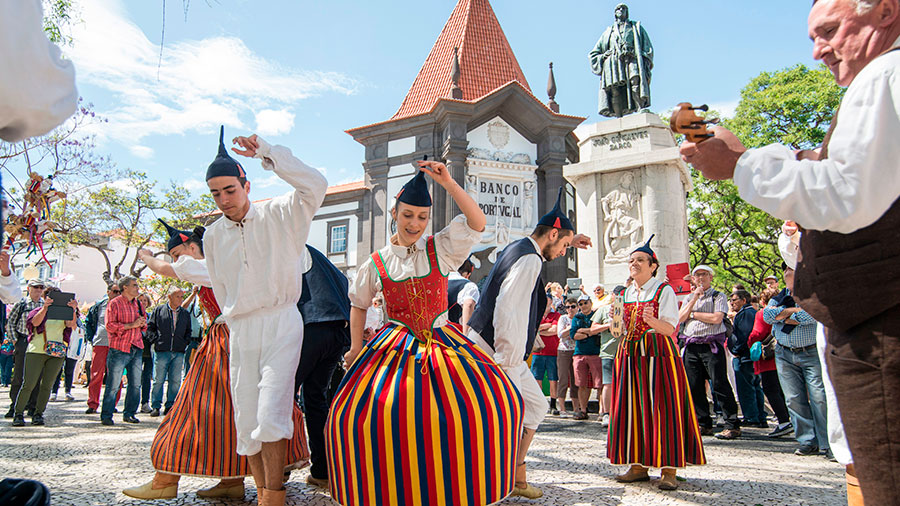 Why?
Obtaining Portuguese Citizenship
Learn more about benefits and requeriments to Obtain Portuguese Citizenship.
Portuguese Citizenship by Marriage (or Civil Union)
This form of citizenship acquisition only applies to those who have been married (or living in a civil union) with a Portuguese person, regardless of his/her gender, for more than 3 years. The will of becoming Portuguese must be declared while the marriage or civil union lasts.
Citizenship by Descendants
Portuguese citizenship can be acquired by those who are born abroad and are children of Portuguese mother, Portuguese father or grandchildren of Portuguese (Portuguese grandmother or Portuguese grandfather, who have not lost their Portuguese nationality).
Citizenship by Adoption
Portuguese nationality can be acquired if the applicant was adopted by a Portuguese national and
was adopted before the age of 18, provided that they:
was adopted before the 8th October 1981
the time limit to appeal against the judgement of the court which declared the adoption expired before the 8th October 1981
has a real connection to the Portuguese community
declare that they wish to acquire Portuguese Nationality
Applicants who were adopted by a Portuguese person before the age of 18 and after 8th October 1981 can acquire Portuguese Nationality if they have a real connection to the Portuguese community.
Citizenship by Naturalization
A foreigner can acquire Portuguese nationality if he/she has been legally residing in Portugal for at least 6 years and is over 18 years old (or legally emancipated), or if he/she was born in Portugal and has habitually lived in the country for the last 10 years and is over 18 years old (or legally emancipated).
This is the most common option available to those you have obtained the Golden Visa or Passive Income Visa related residency permits.
Those born in Portugal after 1981 or later can apply for Portuguese Nationality if they have foreign parents and if one of them has been legally residing in Portugal for at least 5 years.
Citizenship for minors (or incapacitated)
Persons under 18 years of age or incapacitated, whose mother or father acquired Portuguese Nationality after the minor or incapacitated was born, may request Portuguese Nationality provided that:
declares that he/she wants to acquire Portuguese Nationality
has an effective connection to the Portuguese community.
Citizenship by belonging to a Portuguese Community abroad
The member of a Portuguese community abroad may acquire Portuguese citizenship. The citizenship request must be submitted to the Portuguese Minister of Justice.
A Portuguese community abroad is understood as local communities of Portuguese descent outside Portugal, where most of the members are recognized and proven Portuguese descendants and practice and disseminate values and traditions of Portuguese culture from certain regions of the country.
Citizenship for relevant services to the Portuguese State or to the Portuguese Community
People over 18 years of age may request Portuguese citizenship if they have rendered relevant services to the Portuguese State or the Portuguese community, by presenting documents attesting such services.
Portuguese Citizenship for Sephardic Jews
After more than 500 years, following the expulsion law issued by His Majesty King Manuel I of Portugal in 1492, the Government of the Portuguese Republic grants citizenship rights to descendants of Jews who were persecuted.
The rights apply to all Jews who can demonstrate a "traditional connection" to a community with Portuguese Sephardic origins, either through family name, family language (use of Ladino), direct collateral ancestry and/or any other appropriate evidence to demonstrate such connection.
In any case, a certificate issued by the Portuguese Jewish Community is required, which can only be acquired by presenting the said Community with a series of documents, namely:
Proof of residence;
Proof of the applicant's family history of connection to a Sephardic community of Portuguese origin;
Proof of Judaism, according to the Halachah or having at least one Jewish father. This proof can be the Certificate from a Chief Rabbi, letter from an orthodox rabbi recognised by organisations with halachic credibility, teudat nisuin from parents, ketubah, members and orthodox community, etc.)
How we can Help
The MCS team is made up of lawyers who have been providing assistance in obtaining Portuguese citizenship for over 20 years, particularly to our Portuguese Diaspora and Madeiran communities around the world.
Our experience combined with our fluency in foreign languages has allowed our clients not only to better understand the entire process of acquisition of citizenship, but also to efficiently deal with the services in charge, both in the country where they are, and then in Portugal.
For more information about Obtaining Portuguese Citizenship, please contact us.