Just under a two-hour flight from Lisbon, Portugal's Madeira Island was named the "World's Leading Island Destination" by World Travel Awards in both 2015 and 2016. This archipelago's primary island is one of the few in the world offering both the zest and vibe of island life and the buzz of a real city.
"Of all islands, the most beautiful and free," is the island's motto. Backing up this assertion, H.N. Coleridge once said: "I should think the situation of Madeira the most enviable on the whole earth. It ensures every European comfort with almost every tropical luxury."
Madeira has been receiving international attention since European royalty discovered the wonders of its year-round, springlike climate and the associated health benefits. Empress Sisi of Austria, Emperor Maximilian of Mexico, and, later, Sir Winston Churchill stayed for extended periods, bringing this Portuguese island international status and notoriety.
Before being one of the first tourism destinations in Europe, Madeira was (and still is) famous for its sugar, flowers, and wine production. George Washington himself sipped on Madeira wine to celebrate U.S. independence.
Madeira's unique climate is characterized by a yearly average temperature of 20°C. Summers tend to be mildly hot with temperatures reaching an average maximum of 25°C. It's rare to see temperatures above 30°C. If you're a beach-lover, you'll be glad to know that Madeira's sea temperatures are the warmest in Portugal, reaching a pleasant 23.5°C during summer.
Despite its proximity to Morocco, the island's nearest continental neighbour, Madeira's climate is humid (around 75% humidity year-round), thanks to its UNESCO World Heritage-protected, prehistoric Laurissilva Forest, which covers 20% of the island's 741 square km. This forest has more than 1,600 km of irrigation channels accompanied by footpaths that once connected the entire island's countryside.
With a population of 111,892, Funchal is Madeira's only major city. Home to almost 42% of the four-island archipelago's population, it's the economic, cultural, and political center of the islands. Madeira's other notable cities—Machico, Câmara de Lobos, Santa Cruz, and Santana—have fewer than 50,000 residents.
Just 55 minutes from Funchal, you can explore the wild coastal north and the town of Porto Moniz. Or, in 40 minutes, you can reach the sunny and peaceful village of Jardim do Mar, which both kisses the vast Atlantic Ocean and is walled by mountains.
Day-to-day life in Madeira is stress-free for locals, expats, and tourists alike, and the cultural offerings are immensely diverse for an island. Museums with Flemish and religious art, churches hosting organ music festivals, monthly symphonic orchestra and chamber music concerts, gastronomical and traditional folk festivals throughout the year, and recurring art exhibitions are just some examples of Madeira's active cultural scene.
If you tire of the cultural agenda, you can always find peace on the neighbouring island of Porto Santo. A two-hour ferry trip takes you to one of Portugal's "7 Natural Wonders"—Porto Santo's 9 km of healing-sand beach.
If you're not up for a boat trip, you can indulge in a weekend at Reid's Palace—Sir Winston Churchill's outstandingly glamorous hotel of choice.
Unlike many island paradises, Madeira's Cristiano Ronaldo Airport connects you directly not only to Lisbon, Portugal's capital, but also to every other major European capital—including Paris, Brussels, London, Berlin, and Zürich… one reason Madeira is a favourite holiday destination among British, German, French, and Scandinavians.
Thanks to the strong British presence on the island, most Madeirans speak English, and Madeira was the first territory in Portugal to implement compulsory English education starting with primary school. English, alongside French and German to a lesser extent, is the main second language spoken by locals.
The strong bond with the British community is also seen in Madeira's medical and law sectors. You'll have no trouble finding English-speaking doctors or lawyers catering to the expat community.
The cost of living, from accommodations to amenities, are cheaper than in The Algarve
With rents and restaurant prices an average 10.5% lower than those in the Algarve where rents and restaurant prices are one of the best bargains in Western Europe. Madeira is one of the most affordable places to spend time in this part of the world. Utility costs are lower here, too—electricity is as much as 21.8% lower than in the Algarve, internet 11.2% less costly.
And VAT is one percentage point lower than on the Portuguese mainland.
All of Portugal offers the non-habitual residence (NHR) tax regime that grants full exemption from tax on foreign-sourced passive income. In addition, in Madeira, you can also take advantage of unique corporation tax benefits. Madeira's corporate tax rate is just 5%, the lowest in Europe.
Our team at MCS, with more than 20 years of experience in the sector, is able to assist in your relocation to Madeira. For more information click here, for information about our services click here.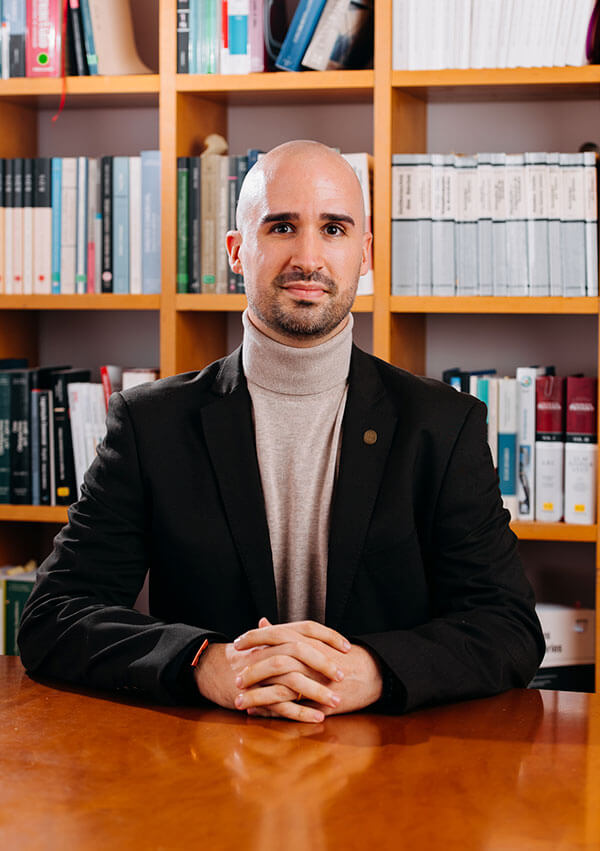 Miguel Pinto-Correia holds a Master Degree in International Economics and European Studies from ISEG – Lisbon School of Economics & Management and a Bachelor Degree in Economics from Nova School of Business and Economics. He is a permanent member of the Order of the Economists (Ordem dos Economistas)… Read more