Portugal Golden Visa
If you are not a European nor a European Economic Area citizen and want to acquire Portuguese nationality…
Home | Expat Services | Portugal Golden Visa
What is Portugal's Golden Visa?
If you are not a European nor a European Economic Area citizen and want to acquire Portuguese nationality, travel freely in the Schengen area (Andorra, Austria, Belgium, Czech Republic, Denmark, Estonia, Finland, France, Germany, Greece, Hungary, Iceland, Italy, Latvia, Liechtenstein, Lithuania, Luxembourg, Malta, Netherlands, Norway, Poland, Portugal, San Marino, Slovakia, Slovenia, Spain, Sweden, Switzerland and the Vatican City State) and/or work in Portugal, the Golden Visa scheme is the ideal solution for you and your family.
With one single investment in the Portuguese territory, you, the applicant, and your family can benefit from the above mentioned perks.
This regime was approved in 2012 with the objective of increasing foreign investment in Portugal, simplifying the entry and residence requirements of foreign investors in Portugal.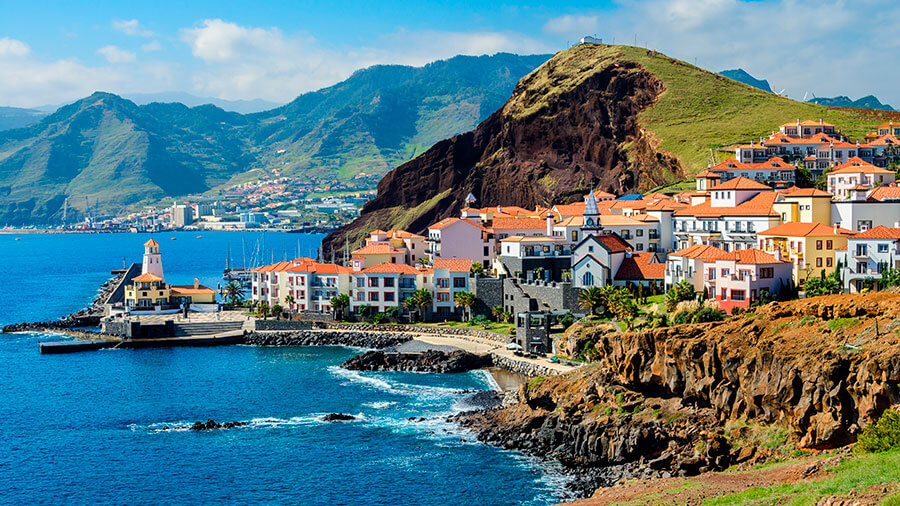 Learn more about all the benefits of the Portuguese Golden Visa.
Qualifying Types of Investment
Only one type of investment is required in order to obtain the Portuguese Golden Visa for you and your family. Regardless of the type of investment you proceed with, bear in mind that it needs to be kept for a period of 5 years.
Capital Transfer

≥1 500 000 Euros – accomplished through financial investments in Portugal or acquisition of shares or quotas of companies; or

A bank deposit;
The purchase of a shareholding in a Portuguese company or the incorporation of a single-member private limited company having a paid-up share capital of at least 1 million Euros, the such company being free to invest wherever and in whatever it wants;
The purchase of Portugal's sovereign debt instruments;
The purchase of Portugal traded securities.

≥ 500,000 Euros – applied in research activities carried out by public or private scientific research institutions, integrated into the national scientific and technological system; or
≥ 250 000 Euros – applied in investment or support of artistic production, restoration or maintenance of the national cultural heritage (through direct central and peripheral administration services, public institutes, public sector corporate bodies, public foundations, etc.); or
≥ 500,000 Euros – acquiring units of investment funds or venture capital aimed at the capitalization of small and medium-sized companies that present a viable capitalization plan.

Entrepreneurship

Create 10 job posts, duly enrolled with the Portuguese Social Security; or
An investment of at least 500 000 Euros in units of a Portuguese fund that invests in the share capital of small or medium-sized businesses.
Investing at least 500 000 Euros in units of Portugal-regulated funds dedicated to the capitalization of companies, provided that the fund invests at least 60% in Portugal-registered businesses, and that the maturity of said units is no less than 5 years from the date they are purchased.
Investing at least 500 000 Euros in setting up a Portuguese company that creates 5 new permanent jobs, or increasing the share capital of an existing Portuguese company that makes or keeps at least 5 permanent jobs for a minimum period of 3 years.
Eligible family members for the purposes of the Golden Visa
Upon one's application (or at any time thereafter), the Golden Visa can be issued/extended to the applicant's following family members:
Spouse or partner, the quality of partner having to be proved under existing law;
Under-18 year old children, or over-18 dependent children, as long as the latter are unmarried, under 26 and enrolled as full-time students;
Dependent parents of either spouse or partner;
Under-18 year old siblings of either spouse or partner if legally under their supervision.
Social and Tax Benefits
Freedom to live and/or work in Portugal;
Option to become a "non-habitual resident" for tax purposes;
Access to Portugal residents' rights:

Education,
Recognition of diplomas and qualifications,
Having a professional activity,
Access to free healthcare and social security,
Trade Union protection,
Rule of Law
Staying Requirements
Year 1 – Spend at least 7 days in Portugal, whether or not consecutive.
Years 2 to 5 – Renew your visa at the end of Years 1 and 3, and spend at least 14 days in Portugal (whether or not consecutive) during each 2-year period.
Year 6 – Apply for permanent residency or citizenship . Except for justified professional reasons, permanent residents are required not to be absent from the country for more than either 24 consecutive months or else 30 non-consecutive months in any given period of 3 years.
Applying for Citizenship
At the sixth year after your Golden Visa you can apply for citizenship, provided that you demonstrate knowledge of "basic Portuguese".
The proof consists of a certificate of A2 level proficiency (in accordance with CEFR, the Common European Framework of Reference for Languages) issued by one of the following institutions:
An accredited school in Portugal or in another Portuguese-speaking country;
IEFP (Portugal's Institute for Employment and Professional Training); or
An accredited center for evaluating the knowledge of Portuguese as a foreign language.
If you are looking into residency/citizenship by investment in Madeira Island do not hesitate to contact us. Our team is ready to assist you in obtaining the Portuguese Golden Visa. Learn more about in this Brochure.