There are several ways one can start a business in company in Portugal, as the Portuguese Government aims at reducing bureaucracy for investors and as such it has implemented some quicker ways for investors to start a business.
Starting a business in Portugal (or Madeira), i.e. opening a company, is an easy process and our team at MCS is ready to assist you. Nevertheless, regardless of the path you choose for your business you will always need the following documentation: a Portuguese Taxpayer Identification Number (also known as NIF) and a Portuguese Social Security Identification Number (also known as NISS).
Apart from all the standard bureaucracy associated with the process of starting a business in Portugal, potential investors ought to be aware of the corporate tax benefits existing in the country, especially if they intend to mainly engage non resident clients (B2B or B2C), i.e. located outside Portuguese territory. In this regard the Madeira International Business Center, located in Madeira Island, offers a unique set of tax advantages in whole Europe, including the lowest corporate rate in the entire continent: 5% on all profit derived from non-resident entities.
When compared with the Portuguese mainland, Madeira Island offers better conditions for the purpose of starting a business than the rest of the Portuguese territory, not only from a tax stand point but also from an IT infrastructure standpoint and better work-life balance for investors and workers.
It is therefore no surprise that many expats opt to start a business in Madeira while choosing to live either on the island or on the Portuguese mainland. The is especially true when considering digital nomads, IT workers and other entrepreneurs that are not physically bound to a place to generate their income.
Madeira is a Portuguese archipelago in the Atlantic Ocean, situated 625 miles (1 000 km) from Mainland Portugal and 545 miles (900 km) from North Africa. It consists of four islands: Madeira, Porto Santo, Desertas and Selvagens. Madeira and Porto Santo are the only inhabited islands, while the Desertas and Selvagens islands are uninhabited natural. Madeira's unique forest has been declared a World Heritage Sites by UNESCO.
Madeira Island is the biggest and most important island of the archipelago with an area of 741 km2. Due to its subtropical climate and landscapes, it is known worldwide as an all year round tourist destination, thanks not only to its culture, but also spring-like climate.
Although it is an integral part of Portugal and subsequently of the European Union, where all laws applicable on the mainland also apply, Madeira is an Autonomous Region with its own government and parliament.
The population numbers approximately 289,000 inhabitants and its capital is the city of Funchal. Madeira's Cristiano Ronaldo International Airport serves several daily flights to Lisbon and other major European cities. The official currency is the Euro and it is a civil law jurisdiction. A considerable part of the younger population is fluent in English.
Madeira's economy is based on tourism, wine production and the International Business Centre of Madeira (MIBC). Created at the beginning of the eighties, the MIBC has proved to be a success and currently represents around 21% of the Regional Gross Domestic Product.
The highly advantageous tax regime, for corporations and individuals, in addition to competitive operating costs, makes Madeira an attractive center for international investment.
The founding of Madeira Corporate Services (MCS) dates back to 1995. MCS started as a private and corporate service provider in the Madeira International Business Center and rapidly became one of the leading management firms. As a result of its position in the market, the quality of the services it has been providing for over a decade and full compliance with business ethics, MCS was awarded the Merit Certificate by SDM – Sociedade de Desenvolvimento da Madeira.
auctor Miguel Pinto-Correia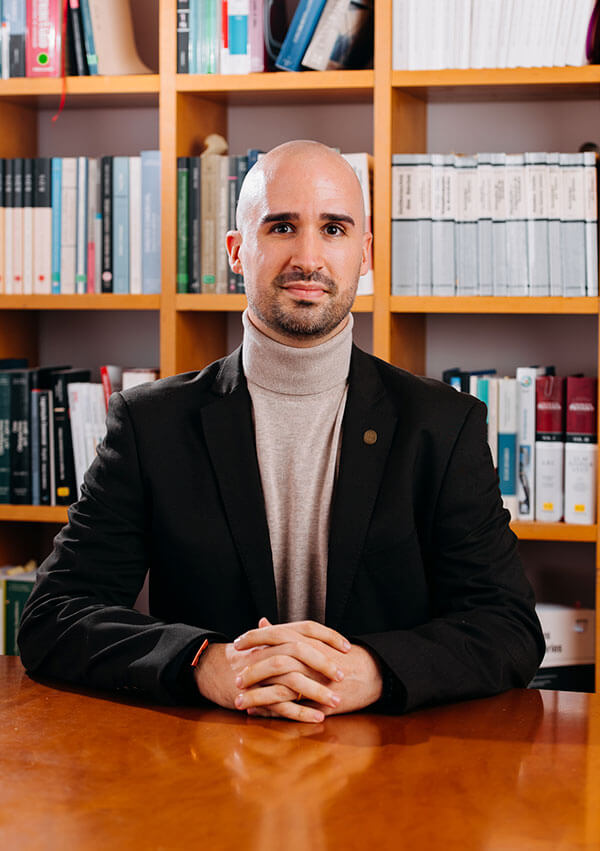 Miguel Pinto-Correia holds a Master Degree in International Economics and European Studies from ISEG – Lisbon School of Economics & Management and a Bachelor Degree in Economics from Nova School of Business and Economics. He is a permanent member of the Order of the Economists (Ordem dos Economistas)… Read more