In recent months we have seen a trend of Americans moving to Portugal or inquiring about the advantages available to them in this European Union Member-State.
Portugal itself is a unique budget destination, having a surprisingly affordable cost of living, and an ideal place to either retire and invest in the sun, by providing unique tax benefits for those effectively relocating to the country. But what many Americans do not know is that Portugal's Pearl of the Atlantic, Madeira Island, offers all the perks available on the mainland and sophisticated and affordable Island living.
What do Americans Moving to Portugal need to know about Madeira?
Just under a two-hour flight from Lisbon, Madeira Island combines European flare, tropical vibes and unique tax perks for expats wishing to retire or find peace of mind to conduct their business from the comfort of a peaceful island connected directly to other major European capitals—including Paris, Brussels, London, Berlin, and Zürich.
Getting Residency in Madeira
Unless you also hold a European Union passport or your spouse is a European Union citizen, you will have to, generally speaking, apply for a residency visa at the Portuguese Embassy with jurisdiction over the country where you currently live.
There are different types of visas that you can choose from including a passive income visa (also known as a D7), and a visa to conduct business (either as a freelancer or as a business owner), among others. Alternatively one can also apply for a Residency Permit for Investment Purposes, also known as the Golden Visa, therefore skipping the application for a visa with the Portuguese Embassy prior to travelling to Madeira.
Digital Nomads and Pensioners

Digital nomads and pensioners wishing to relocate to Madeira Island, Portugal, may be eligible for the very sought-after Non-Habitual Resident scheme, a set of tax benefits available to those effectively taking up tax residency on the island. Under the NHR scheme foreign-sourced income is exempt from personal income taxation in Portugal (Madeira island included), while some types of Portuguese-sourced income may be subject to special flat rates.
To digital nomads and internet entrepreneurs, who usually need a good internet connection to generate their income, Madeira offers incredible internet speeds, when compared to mainland Europe. This is because Madeira benefits from a Submarine Cable Station, hosted in the "Madeira Datacenter", operating several international optical submarine cables, allowing interconnectivity with national and international SDH networks and providing, as such, significant advantages in terms of quality, cost, bandwidth and scalability.
Another available infrastructure is the Internet Gateway provided by Marconi Internet Direct (MID). This MID offers international Internet access without any kind of contention and uses diversity in the access to international backbones.
The IP platform has its international connectivity distributed by: 3 PoPs (London, Amsterdam and Paris), peering connections with hundreds of major international ISPs and IP transits to Europe and the USA.
On the other hand, pensioners (and digital nomads) moving to the island will be surprised by the stress-free day-to-day life and the cultural offerings are immensely diverse for an island. Museums with Flemish and religious art, churches hosting organ music festivals, monthly symphonic orchestra and chamber music concerts, gastronomical and traditional folk festivals throughout the year, and recurring art exhibitions are just some examples of Madeira's active cultural scene.
Launching your business
Unlike the Portuguese mainland, Madeira Island offers unique tax perks to those wishing to open a company in Portugal. Benefiting from a unique tax regime, known as the Madeira International Business Center (MIBC), Madeira is the only region in Portugal offering a 5% corporate income tax rate to companies whose profits are derived from non-resident entities.
English is the way
The strong bond with the British community is also seen in Madeira's medical and law sectors. You'll have no trouble finding English-speaking doctors or lawyers catering to the expat community.
If you are looking into relocating with your kids you will be pleased to know that Madeira has international kindergartens and schools offering the International Baccalaureate (IB) program.
With rents and restaurant prices an average 10.5% lower than those in the Algarve, and up to 80,5% lower than in Lisbon, Madeira is one of the most affordable places to spend live in this part of the world. Utility costs are lower here, too — electricity is as much as 21.8% lower than in the Algarve, internet 11.2% less costly.
Our conclusion about Americans Moving to Portugal
In summary, Portugal and Madeira Island offer Americans a compelling combination of affordable living, unique tax benefits, and a high quality of life. Whether seeking to retire, invest, or conduct business, these destinations provide a welcoming environment with diverse cultural offerings, excellent connectivity, and English-speaking professionals. With favourable tax regimes, such as the Non-Habitual Resident scheme and the Madeira International Business Center, individuals and businesses can find attractive opportunities to thrive. Consider Portugal and Madeira Island as your gateway to a fulfilling and enriching experience abroad.
The founding of Madeira Corporate Services (MCS) dates back to 1995. MCS started as a private and corporate service provider in the Madeira International Business Center and rapidly became one of the leading management firms. As a result of its position in the market, the quality of the services it has been providing for over a decade and full compliance with business ethics, MCS was awarded the Merit Certificate by SDM – Sociedade de Desenvolvimento da Madeira.
auctor Miguel Pinto-Correia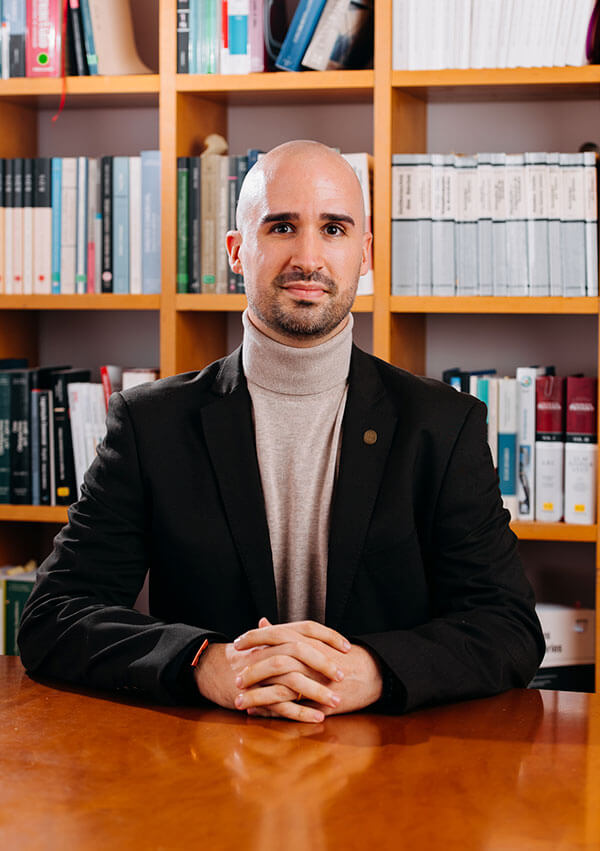 Miguel Pinto-Correia holds a Master Degree in International Economics and European Studies from ISEG – Lisbon School of Economics & Management and a Bachelor Degree in Economics from Nova School of Business and Economics. He is a permanent member of the Order of the Economists (Ordem dos Economistas)… Read more