The best place to live in Portugal is the Autonomous Region of Madeira (Madeira and Porto Santo islands).
Do you ever ponder what life is like in Madeira? Let's begin at the beginning: World Travel Awards has named Madeira Island, Portugal, the "World's Leading Island Destination" for the past three years. The island is less than a two-hour flight from Lisbon. This archipelago's main island is one of the few in the world that blends the dynamism and atmosphere of island life with that of a true metropolis.
The island's slogan is "The most beautiful and free island of all." It blends virtually all European and tropical luxuries." H.N. Coleridge once claimed, "I feel Madeira's condition is the most enviable on the entire world," to strengthen this case.
Since European nobility discovered the delights of Madeira's year-round springlike climate and associated health benefits, the island has attracted international attention. Later, the Austrian empress Sisi, the Mexican emperor Maximilian, and Sir Winston Churchill all lived on this Portuguese island for extended periods, gaining international fame and renown.
Why is Madeira the best place to live in Portugal?
An excellent place to raise children
One of the reasons why Madeira is the best place to live in Portugal is the family-friendly atmosphere. Funchal, Madeira's capital, was named one of the best places in Europe to raise children.
In the Autonomous Region of Madeira, the Regional Government provides education on the island through its network of public schools. Education is free and compulsory for all residents up to the twelfth grade or eighteen years old (age of majority). As such, expat children in Madeira have the same rights to free public education as Portuguese citizens.
Furthermore, there is no shortage of linguistic, athletic, cultural, and artistic activities in the region where kids can enrol, some of which provide transportation to and from school. If you decide to enrol your children in the public school system, you can consider institutions such as Clube Naval do Funchal, Academia de Línguas da Madeira or Conservatório – Escola Profissional das Artes da Madeira for their extra-curricular activities.
The leading private schools targeting expat children in Madeira are The International School of Madeira and the International Sharing School of Madeira since these are English-language. These schools are located in Funchal and are wholly incorporated into the island's public education system. In addition, the International Sharing School of Madeira is International Baccalaureate® accredited. Students graduating from these institutions are automatically admitted to all public schools in Madeira.
Besides the above, Funchal has a good network of Roman Catholic-run schools and kindergartens where Portuguese is the teaching language.
The best place to live in Portugal is tax efficient.
As an integral part of the Portuguese territory, those who wish to reside in Madeira will be pleased to learn that the Autonomous Region offers a business-friendly environment, granting companies a corporate income tax of 14.7% (which can be reduced to 11.9% or 5% under certain conditions) and allowing its residents to take advantage of Portugal's well-known NHR scheme.
On the island, the potential for tax savings is tremendous. International service providers will be surprised to learn that their business potential can increase thanks to the high-speed internet connections available on the island as a result of its geographical location (3 Points of Presence (London, Amsterdam, and Paris), peering connections with hundreds of major international ISPs, and IP transits to Europe and the United States).
Due to the educated and inexpensive labour force, Madeira may be the ideal spot to reside and continue to grow an international business.
International connectivity
Madeira island, the best place to live in Portugal, is internationally connected.
The major European cities of London, Paris, Berlin, Lisbon, and Porto are directly accessible from Madeira Cristiano Ronaldo International Airport. It is prepared to accept any aircraft that meets the strictest international security requirements. Moreover, landing in Madeira is a magnificent experience, a sight to behold! The flight is brief, taking roughly 1 hour 30 minutes to reach Lisbon and approximately 3/4 hour to reach Paris, London, or Berlin.
Island life is like no other.
Madeira boasts a unique island life like no other island in the world.
Day-to-day life in Madeira is stress-free for locals, expats, and tourists alike, and the island's cultural offerings are immensely diverse. Museums with Flemish and religious art, churches hosting organ music festivals, and monthly symphonic orchestra and chamber music concerts will make the musician in you happy. Gastronomical and traditional folk festivals across the island will offer new experiences for Epicurious taste buds. On the other hand, regular art exhibitions with local artists or museums will trigger the interest of many.
From city buzz to country lifestyle, Madeira has something to offer everyone all year round.
Low cost of living

The cost of living, from accommodations to amenities, is cheaper than in the  Lisbon and Porto regions.
Madeira is one of the most affordable places to spend time in this world. With rents and restaurant prices, an average lower than those in the main Portuguese cities, rents and restaurant prices are among the best bargains in Western Europe. Utility costs are lower here, too.
As in every place in the world, go where the locals go, and everything will be cheap. Mainlanders find prices in Madeira similar, and some things are even more affordable. And VAT is one percentage point lower than on the Portuguese mainland.
As for fruit or wine, these cost three or four times less than in Europe, for example. For a term of comparison, use Numbeo.
As fully integrated within the European Union, please note that the Autonomous Region of Madeira uses the same currency as the rest of Portugal, i.e. the Euro (€).
Our team at MCS, with more than 25 years of experience in the sector, can assist in your relocation to Madeira. For more information, click here. For details on our services, click here.
This article is provided for general information purposes only and is not intended to be, nor should it be construed as, legal or professional advice of any kind.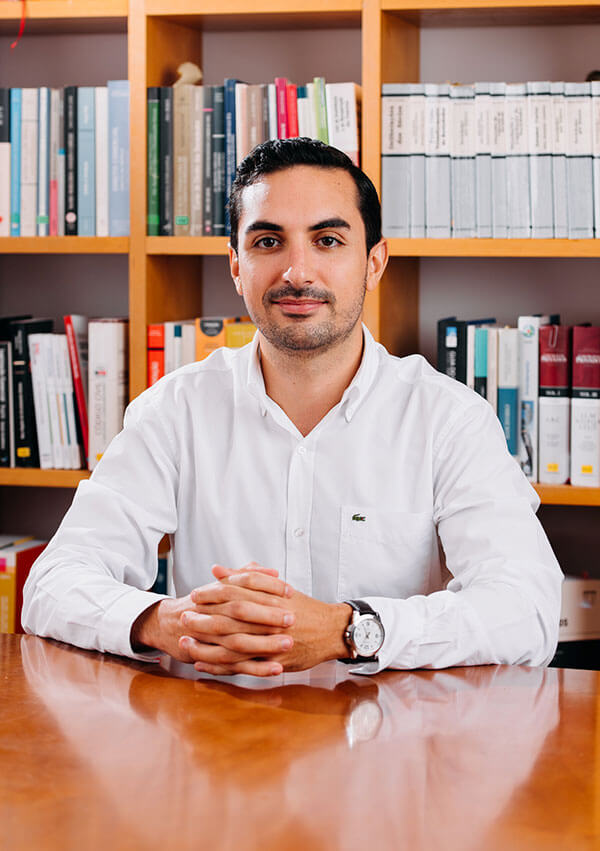 Renato graduated in 2018 with a languages and business relations degree from the University of Madeira. He has worked in the retail and music sectors before joining Madeira Corporate Services…Read more