8 reasons why to live in Madeira:
Climate
In terms of climate, Madeira is characterized by all-year-round spring-like weather, which is the typical weather in the Autonomous Region of Madeira. Note that the number of hours of sunshine per year reaches values as high as 3300, a 70% larger value than the ones found in northern Europe.
Geographical Location
Madeira island's unique geographical location is what help Portugal turn into the first global empire in the 15th century. It is the meeting point between three continents – Europe, Africa and America. There Cristiano Ronaldo International Airport serves the island with international flight connections all year round. Distance, in hours, of Funchal from major cities (direct flights): Paris 3h 30min | Frankfurt 4h 3min | Helsinki 5h 52min | Zürich 3h 51min | Madrid 2h 19min | Luxembourg 3h 51min | Stockholm 5h 23min | London 3h 36min | Amsterdam 3h 59min | Brussels 3h 49min | Lisboa 1h 43minMadeira have a modern highway system, allowing other municipalities to be reached in within 30 mins to 1 hour from Funchal.
Education
Portugal has a vast network of prestigious private schools and state-run Universities scattered across the country. If you are considering moving with your family to Madeira Island you will find International Baccalaureate® accredited schools on the island. Students living on the island can access Universities in Portugal that rank among the Top 500 in the international Shanghai Ranking and have European renowned colleges in the following fields:Engineering:
Instituto Superior Técnico and Aveiro University;
Audited courses by the European Network for Accreditation of Engineering Education (EUR-ACE Accreditation Program)
Economics Nova School of Business and Economics (Nova SBE) and Católica Lisbon School of Business and Economics are "Triple Crown" holders, being certified by:
Association to Advance Collegiate Schools of Business International Accreditation;
EQUIS – EFMD Quality Improvement System Accreditation;
Association of MBAs (AMBA) Accreditation;
Nova SBE is a Member of the CEMS Global Alliance in Management Education
History, Culture & Science
Portugal is one of the oldest countries in Europe, having the same defined continental borders since 1249 when King Afonso III captured the city of Faro and the Kingdom of Portugal and the Algarves was effectively established. Nevertheless, its rich history dates back to 27 BC and to the Roman Imperial Province of Lusitania. Roman ruins and cromlechs (prehistoric megalithic structures) can be found a few kilometres away from each other. It is with no surprise that you can find 15 UNESCO Heritage Sites, plus 11 sites on UNESCO's tentative list, across the country and its Autonomous Regions.
Given the above, Madeira Island is also known for its rich traditional folklore, with great regional varieties, its unique gothic architecture (Manueline style), literature and last, but not least, its food and wines are among the best regarding price-quality ratio. In the field of scientific research, Portugal is one of the Top 30 countries contributing to the top 1% of the world's highly cited publications. It ranks above Spain, Ireland and Greece, with research being mainly carried out within a network of public universities. The country's globally acclaimed research institutions are the Calouste Gulbenkian Foundation, with an endowment of € 2.8 billion, and the Champalimaud Foundation (biomedical research), with an endowment of € 500 million.
Political Stability
Portugal has a strong tradition of political stability, with power alternating between the two main centre parties since 1974. Given its constitutional system, premier-presidential, it is not unusual for these centre parties to form coalitions with other minor parties in recent years. Madeira Island possesses its own political and administrative statute and has its own government. The branches of Government are the regional executive (Governo Regional) and the legislative assembly (known as the Assembleia Regional). The assembly is elected by universal suffrage. Power in Madeira Island has been exercised by the same party since 1976.
Law and Rights
The Portuguese Law system is part of the civil law legal systems, based on Roman Law. Since the 20th century, there has been a major influence from German civil law, a shift from the French influence of the previous century. Since 1986 European Union Law became the major driving force on corporate law, administrative law and civil procedure. Portuguese Law has influenced the legal systems of Angola, Brazil, Cape Verde, Guinea-Bissau, Mozambique, São Tomé and Príncipe, Timor-Leste, the State of Goa (India) and the Special Administrative Region of Macau (China).
Portugal is the only country in the Top 5 Most Powerful Passport Index (Visa-Free Score of 155 countries) to have a Golden Residence Permit Regime, that after a given period allows residents to acquire Portuguese nationality. According to the Cato Institute's Human Freedom Index, Portugal ranked among the Top 20 Countries, surpassing France, Spain and Greece pertaining to economic and personal freedoms. As for religious, bioethical, family and gender freedoms, Portugal ranks in the world Top 3 in the World Index of Moral Freedom, surpassing all the G20 countries in these fields. Portugal is among ILGA-Europe's Rainbow Index Top 4 European countries in respect to full equality, surpassing Scandinavian countries, Spain, France, Greece and Germany.
Safety and Quality of Life
In the latest Global Peace Index, published by the Institute for Economics and Peace, Portugal ranks in the Top 3 Peaceful Countries in the World. In this index, Portugal ranks above Switzerland, Canada and Switzerland. Investopedia ranks Portugal in the Top 10 Best Countries to Retire in the world and ranks it 2nd best country to retire in Europe. Unlike Spain, Portugal has never suffered any terrorist attack to date. If you are looking for the city with the best quality of life, and where you can enjoy cosmopolitan and yet calm island life, then Funchal (in Madeira Island) is the place to be. The Portuguese consumer association has ranked Funchal as the second-best city to live in Portugal.
Cost of Living
Portugal and therefore Madeira, ranks in the Top 20 Cheapest Countries in Europe (Numbeo), surpassing Spain, Malta, Greece, and France. Add this to the special tax regime available to new residents and businesses and your savings will increase even more. If you are aiming to do business with the rest of the world, while being based in Portugal, the Autonomous Region of Madeira will be your ultimate investment destination.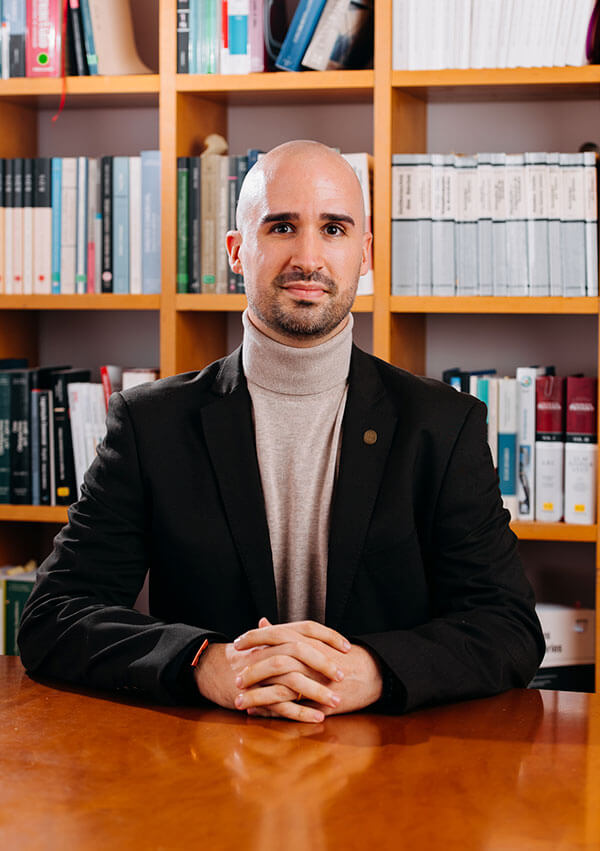 Miguel Pinto-Correia holds a Master Degree in International Economics and European Studies from ISEG – Lisbon School of Economics & Management and a Bachelor Degree in Economics from Nova School of Business and Economics. He is a permanent member of the Order of the Economists (Ordem dos Economistas)… Read more