The risk of a real estate bubble in Portugal (and Madeira Island) exists. The conclusion is from Bloomberg after an analysis carried out on 19 OECD countries, including Portugal, and taking into account factors such as the house price-to-rent ratio, the house price-to-income ratio, the real house price growth, nominal house price growth, and housing credit growth.
Bloomberg has identified two factors that indicate a real estate bubble in Portugal: house prices are 56% higher than rents and almost 47% higher than household income. Considering the most recent quarterly data, the real price of houses in Portugal increased by 11.6% and the nominal price by 9.4%. On the other hand, housing credit fell by 2%, but data on housing credit conceded to non-Portuguese citizens might indicate otherwise, given MCS's previous experience.
But it is not just Bloomberg that alerts about a real estate bubble in Portugal and, by extension Madeira Island. In January 2022, the European Commission of risk of "potential overvaluation". According to the Commission to the European Parliament, the Council and the European Economic and Social Committee report, "Portugal is the only Member-State where house prices have risen by more than 6% every year since 2016, consecutively."
Apart from the European Commission and Bloomberg, the Francisco Manuel dos Santos Foundation (FFMS), a leading economic think tank in Portugal, has also alerted that "Portugal's aggregate house price index shows…excessive growth starting in the fourth quarter of 2017".
Why are prices rising?
According to the study carried out by the FFMS, there are several reasons why real estate prices are still rising, leading to a real estate bubble in Portugal and Madeira Island:
Higher demand for housing is sustained by the increase in disposable income and lower unemployment, especially in Portugal's main cities;
Substantial growth in housing credit, in a context where there are expectations of high house prices;
Lack of rigidity in housing supply, which may lead to "welfare losses associated with overvaluations in the housing market";
Investment in "attractive" tourist housing, since short-term rental for tourists, provides a "substantially higher return" than the permanent rental to the local population (which in Madeira Island is a significant factor as an all-year touristic destination).
In addition to the abovementioned factors, the acceleration of foreign direct investment in real estate through golden visas, the advent of Brexit, and the digital nomad program instigated by the Madeira Regional Government have exposed Madeira Island to a significant increase in housing demand. The rise in demand has been currently met with short or purposely conditioned supply as contractors seek to increase profit margins.
Real Estate Bubble in Portugal. What about Madeira?
The above scenario applies to Madeira. In April 2022, Madeira's capital became the third most expensive city in the country to buy real estate (€2270/m2), and by June 2022, Madeira housing prices had increased 20% compared to 2021's first semester. At the same time, country-side municipalities like Calheta, Ponta do Sol, Santana, Câmara de Lobos and São Vicente experience an increase in the price of properties sold.
Property prices in Madeira, namely those located in the Southernmunicipalitiess, have increased in the same fashion as Lisbon and Oporto.
For those that think that still think that the real estate bubble in Madeira is not accurate, the demand for property in municipalities where (excluding Funchal) the criminality rate is higher has increased under the pretence of unobstructed sea views, fast connection to the airport (investors should focus on Google Maps statistics, rather than real estate agency descriptions), etc.
War, inflation and an outermost region of the EU
According to Bloomberg, a real estate bubble "is an obvious vulnerability as central banks raise interest rates and mortgage repayments move higher", as these independent government authorities seek to curb war-provoked inflation.
Add to the mix a global economy already slowing down, in danger of falling into a recession, the lack of economic hinterland faced by an EU outermost region and small island economy such as Madeira, linked through Portugal to NATO, and you are sure to see that if the fall of home prices thanks to the burst of a real estate bubble will "erode household wealth, dent consumer confidence and potentially curb future development".
In the Bloomberg Economics analysis, Portugal is especially at risk in the euro area, "while Austria, Germany and the Netherlands are also looking frothy".
Should one still invest in Madeira for real estate purposes?
Investing in real estate, either to enjoy retirement years, to relocate or to reap the benefits of the tourism market, should make part of the diversification strategy concerning one's portfolio and is, therefore, a personal decision.
What one must consider at the moment of buying real estate property on the island is, among several factors:
The property's location in relation to its capital (Funchal);
The amenities available within walking distance (including healthcare services);
The property's accessibility to public transportation and distance from the airport; and
The ultimate economic objective you have for the property itself.
In addition to the above, to avoid, as much as possible, paying bubble prices, one should also take into consideration the age of the property and its condition (hire an independent surveyor before buying), the historical prices concerning similar properties and or locations, and whether you will be requesting financing from a Portuguese financial institution.
Will it burst?
Madeira's track record, since the 19th century, of maintaining a considerable foreign population thanks to tourism and expat is an excellent reason to invest. In addition, Madeira is gaining popularity among US and Canadian expats and digital nomads looking to buy property to relocate effectively. Despite the above, nothing precludes the Regional Government, in the future, from potentially seeking to try and curb short tourism rentals in favour of long-term rentals to locals or that the burst of the housing bubble is so bad as the one verified in 2008 in Spain.
For the moment, prices are still rising, and the bubble bursting, whether in the Portuguese mainland or Madeira, is a likely risk. Investing in real estate with this in mind will enable one to make more informed decisions and to be better prepared for the future from an investment standpoint.
In the words of  Akira Mori 森 章, Chairman of the Mori Trust Co., Ltd: "In my experience in the real-estate business, past success stories are generally not applicable to new situations. We must continually reinvent ourselves, responding to changing times with innovative new business models."
This article is provided for general information purposes only and is not intended to be, nor should it be construed as, legal or professional advice of any kind.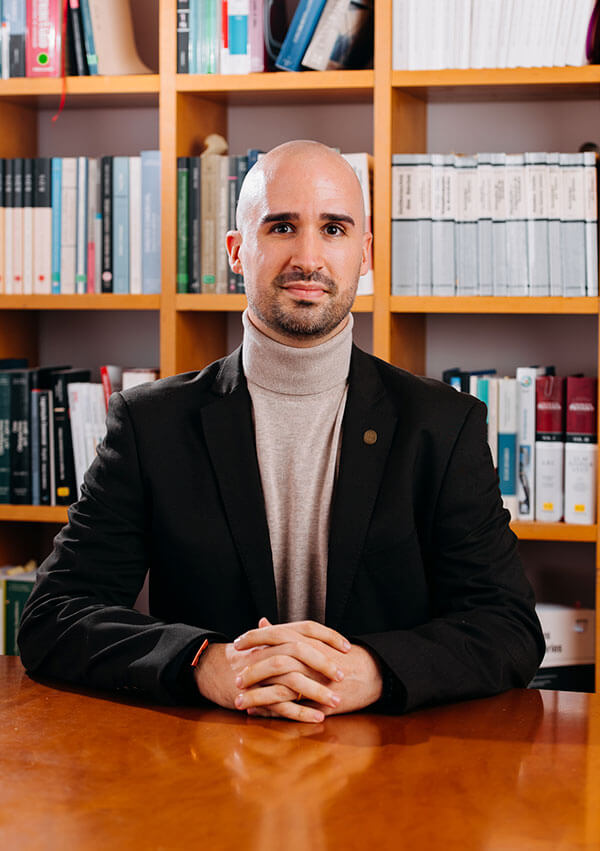 Miguel Pinto-Correia holds a Master Degree in International Economics and European Studies from ISEG – Lisbon School of Economics & Management and a Bachelor Degree in Economics from Nova School of Business and Economics. He is a permanent member of the Order of the Economists (Ordem dos Economistas)… Read more