How to move to Madeira (Portugal), the Pearl of the Atlantic? In this blog article, you will find the main steps you will need to take to ensure a smooth transition into island life. Below, we have compiled a list curated by our professionals for you to use as a reference. Should you have any questions, do not hesitate to schedule an appointment with us.
How to Move to Madeira: Residence Permits
EU/EEA/Swiss Citizens and family
As an EU national (or a national of the EEA or Switzerland), you automatically acquire the right of permanent residence in another EU country if you have lived there legally for a continuous period of 5 years. If you fulfil this requirement, you can apply for a permanent residence document, which confirms your right to live in the country where you now live permanently, without any conditions. This is different from the registration certificate, which is compulsory in many countries.

Applying for a permanent residence document
To get a document certifying your right of permanent residence, you must submit proof that you have lived legally in the country for five years. Depending on your situation, you need to send different supporting documents with your application (employed, self-employed, job-seeker, pensioner, student). This could include:
a valid registration certificate issued when you arrived in the host country
evidence that you've been living in the country, such as utility bills and rental contracts
evidence such as payslips, bank statements, tax returns that you've been working, studying, self-employed, self-sufficient or looking for work
The authorities must issue the permanent residence document as soon as possible and cannot charge you more than nationals pay for their identity cards. If they do not, you can call on our assistance services. The document is automatically renewable without any condition or requirement. However, its validity may differ depending on the issuing country.
Losing the right of permanent residence
You can lose your right to permanent residence if you live outside the country for more than two consecutive years.
Permanent residence for your EU family members
The same rights apply to your EU family members. They are also entitled to a permanent residence document in the country where they have resided with you legally for a continuous period of 5 years.
Non-EU/EEA/Swiss Citizens and family
Third-country nationals must obtain an appropriate visa before moving to Madeira. Among the most popular visas are the D7 Visa and the Golden Visa. Please read our information on the previously mentioned types of visas available to third-country citizens, as these may entail different tax consequences, depending on your relocation plans.
Taxation in Madeira
Whether you intend to work, be self-employed, or spend your retirement in Madeira, first and foremost, one must obtain a Portuguese Tax number (NIF). To apply for your NIF today, click here, and if you are currently residing outside the EU/EEA, you will also need to appoint a Portuguese Tax Representative.
Benefits for Expats
To attract investors, experts and pensioners to stimulate the economy, the government adopted the NHR Tax Program in 2009. Those who qualify can get substantial tax savings (and exemptions) through this program. More than 10,000 persons have benefited from the NHR program since its introduction.


To be eligible for this program, one must not have resided in the Portuguese territory during the past five years. One must also be a tax resident in Portugal and formally apply to the said scheme.
Main tax benefits
A tax environment within the European Union that is whitelisted
0% wealth tax
20% flat rate on certain Portuguese sourced income, including self-employment and high-added value professions, instead of the progressive tax rates that can go up to 48% (excluding social security contributions).
Tax exemption on practically all types of foreign income
Exemption from tax on bequests and gifts to immediate relatives
Ten consecutive year tax benefit
General Taxation Regime (without NHR status)
Suppose you dwell in the Portuguese territory (including Madeira) for more than 183 days per year. In that case, you have deemed a resident (a condition required to benefit from the NHR program) for tax purposes and are subject to taxation on your worldwide income.
Portugal has a progressive income tax system, with the tax rate ranging between 0% and 45%. Income below or equal to the Madeiran minimum wage is exempt from personal income tax. For more information on the taxation applicable to those qualifying as residents in Portugal, please read our blog post here.
Access to healthcare
Madeira's healthcare system is comprised of three coexisting systems:
The Madeira Regional Healthcare System (SESARAM);
Occupation-based schemes are utilized in the public sector and select professions like law enforcement, military, and banking;
Voluntary private health insurance (complementing the above).
a) The SESARAM is administered by the Regional Department of Health and Civil Protection (Secretaria Regional da Saúde e Protecção Civil). Similarly, it is free and open to all residents of Portugal, including foreigners. However, several services have been charged in recent years. The system encompasses both primary and secondary healthcare, including the following:
Madeiran and Portuguese doctors
Having a baby in Madeira or any part of the Portuguese territory
Some dental treatments in Madeira
Community healthcare
Madeiran and Portuguese hospitals and specialist care
b) The SESARAM covers the entirety of the Autonomous Region of Madeira; the Autonomous Region of the Azores and the Portuguese Mainland, on the other hand, have their healthcare systems to which SESARAM beneficiaries have access should they visit these territories or need ultra-specialized care in the Portuguese Mainland.

The overall healthcare system is world-class in general. Indeed, Portugal's healthcare system was ranked 13th in the 2018 Euro Health Consumer Index, outperforming the United Kingdom, Ireland, and Spain.
Legal residency is required to be eligible for the SESARAM healthcare system, as such, healthcare in Madeira is accessible to foreigners who are legal residents of the Autonomous Region. SESARAM is also available to residents who are not working under specific circumstances, such as jobless, retired, or dependent on family members.
Madeira has three leading (public) hospitals:
Dr Nélio Mendonça Hospital – Madeira's major hospital, located near Funchal. It provides emergency care 24 hours a day and external consultations, internments, and operations.
Marmeleiros Hospital – located in Funchal's Monte parish – is generally designated for more critical hospitalization situations.
Dr João de Almada Hospital – likewise located in the Monte parish (Funchal) – is used chiefly for geriatric and palliative care.
Numerous health centres (Centro de saúde) are scattered throughout Madeira and Porto Santo; generally speaking, each civil parish has one, with several offering 24-hour emergency care. These are responsible for non-emergency circumstances, such as routine consultations, nursing, and family planning. They are especially critical for families with children, as these are responsible for administering the Regional Vaccination Program.
Apart from the extensive healthcare network on the island, Madeirans and expats alike are avid consumers of private healthcare services. These are usually accessed through which voluntary private health insurance. The leading private practices, apart from private specialized doctors' offices (which amount to over 20), in the Autonomous Region are:
Hospital Particular da Madeira – private hospital in Madeira located in Funchal. Offers 24/7 emergency services, external consultations, internments, and surgeries.
Madeira Medical Centre – a private health clinic located in downtown Funchal.
Hospital da Luz – private health clinic in Funchal.
This article is provided for general information purposes only and is not intended to be, nor should it be construed as, legal or professional advice of any kind.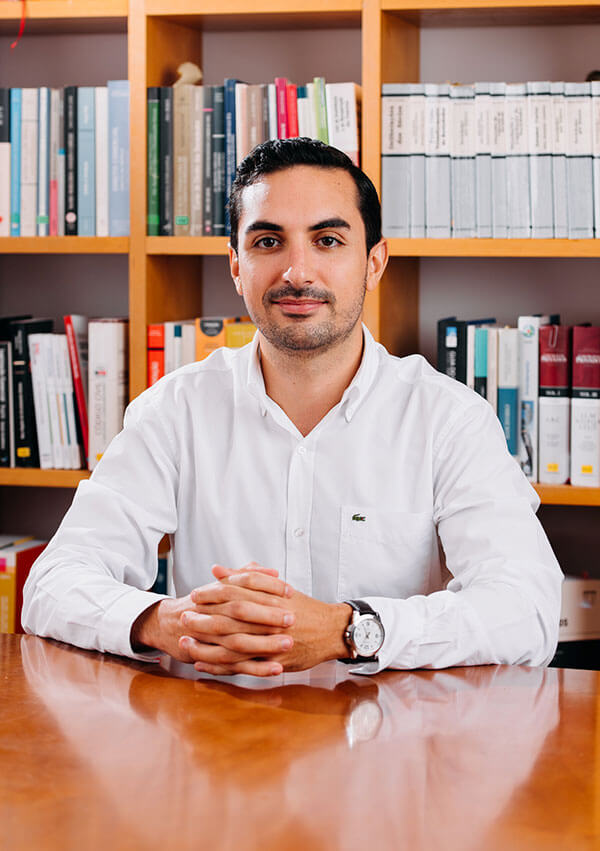 Renato graduated in 2018 with a languages and business relations degree from the University of Madeira. He has worked in the retail and music sectors before joining Madeira Corporate Services…Read more