Moving to a new country can be an exciting and life-changing experience. If you are considering relocating from the US to Portugal, you may wonder about the process and what you need to know before moving. This comprehensive guide will provide you with all the essential information and tips on how to move to Portugal from the US.
1. Understanding the Basics
Before diving into the details, it's essential to understand the basics of moving to Portugal from the US. Portugal is a European Union member-state and offers unique tax benefits and a high quality of life. The country is known for its affordable cost of living, beautiful landscapes, and welcoming culture. Madeira Island, also known as the Pearl of the Atlantic, is a lovely destination for expats.
2. Residency and Visas
To legally reside in Portugal, you must obtain a residency visa. The type of visa you apply for will depend on your specific circumstances. Different options, such as the Golden Visa, D7 Visa, or Digital Nomad Visa, are available. Each visa has its own requirements and benefits, so it's essential to research and choose the one that suits your needs and circumstances.
3. Tax Considerations
Understanding the tax implications of moving to Portugal is crucial. Depending on your visa type, you may be subject to Portuguese taxation on your worldwide income. Notwithstanding this, US expats can still benefit from the NHR scheme.
The Non-Habitual Resident (NHR) scheme is an attractive option for individuals looking to relocate to Portugal. The NHR program, initiated in 2009, offers substantial tax benefits for new residents over ten years. It is designed to attract high-value professions, pensioners, and individuals with income from foreign sources. For Americans considering relocating, this scheme provides an advantageous fiscal environment that may lead to significant reductions in tax.
To qualify for the NHR program, an individual must not have been a tax resident in Portugal for the previous five years. Once accepted, individuals will enjoy reduced or, in some cases, zero tax rates on foreign income, including pensions, dividends, rental income, and employment income. This tax regime can result in substantial savings for those seeking residency in Portugal. However, it's important to note that changes were implemented in 2020, requiring a 10% tax on foreign pension income.
Other tax benefits also exist for those wishing to invest and conduct business in the country.
4. Finding a Place to Live: Madeira Island
Securing a residence in Portugal is an essential step in the moving process. Whether you rent or buy a property, starting your search before moving is advisable. Madeira Island offers a variety of real estate options, and working with reputable real estate agents can help you find a property that meets your requirements.
Madeira Island, an autonomous region of Portugal, offers an exceptional place to live for those considering a move to Portugal. Known for its stunning landscapes, subtropical climate, and friendly communities, Madeira boasts a high standard of living, safety, and access to high-quality health and education services. The island is famous for its lush, green mountain ranges, the spectacular Atlantic coastline, and the colourful flowers that have earned it the nickname "The Island of the Eternal Spring". The local lifestyle is relaxed, and the island's rich culture, influenced by centuries of diverse international influences, manifests in vibrant local cuisine, festivals, and traditions.
Madeira presents an appealing mix of familiar comforts and new experiences for an American wishing to relocate. English is widely spoken, especially in more urban areas and by younger generations, which can ease the transition for newcomers. While enjoying the local way of life, one can also find international-standard amenities, with an excellent array of shopping, dining, and entertainment options. The cost of living is also generally lower than many places in the United States. Furthermore, Madeira has a robust infrastructure in terms of telecommunications and is gaining popularity as a location for digital nomads and expats in tech-oriented jobs. It's also worth noting that Madeira falls under the same tax laws as mainland Portugal, so American expats can still benefit from programs such as the Non-Habitual Resident scheme.
8. Cultural and Language Considerations
Moving to a new country involves adapting to a new culture and language. While English is widely spoken in Portugal, learning some basic Portuguese phrases is beneficial to help you navigate daily life and connect with the local community. Embracing the Portuguese culture and customs can enhance your overall experience in the country.
9. Education, Diversity and Family Considerations
If you are moving to Portugal with your family, it's important to consider education options for your children. Those wishing to move to Madeira Island, rest assured, as the island offers international kindergartens and schools that follow the International Baccalaureate program. Researching and choosing the right educational institution for your children is essential for their academic and social development.
For an American considering relocation to Portugal, it's reassuring to know that the country is regarded as one of the most progressive in Europe regarding LGBTQIA+ rights. Same-sex marriage has been legal since 2010, and the country has comprehensive laws against discrimination based on sexual orientation, gender identity, and expression. Adoption rights are equal for all couples, regardless of their sexual orientation. In addition, Portugal has strong legislation regarding transgender rights, allowing individuals to legally change their gender without needing surgery or medical diagnoses. In 2020, Portugal even passed a law to protect intersex individuals, prohibiting non-consensual medical interventions on intersex children. With regular Pride events and a generally accepted social atmosphere, Portugal can provide a welcoming environment for LGBTQIA+ individuals and families.
10. Seek Professional Assistance
How to move to Portugal from the US? As you can understand, it involves numerous legal, financial, and logistical considerations. To ensure a smooth transition and to make the most of your move to Portugal, it's highly recommended to seek professional assistance. Companies like Madeira Corporate Services (MCS) can provide comprehensive support and guidance in tax, immigration, and corporate matters, allowing you to focus on settling into your new life.
Moving to Portugal from the US can be a rewarding and fulfilling experience. By understanding how to move to Portugal from the US, seeking professional advice, and embracing the Portuguese culture, you can make your transition as smooth as possible. Whether you are retiring, investing, or starting a new business, Portugal and Madeira Island offer a welcoming environment and attractive opportunities for a successful and enriching experience abroad.
Please note that the information provided in this guide is for general informational purposes only and should not be considered legal or professional advice. It's always advisable to consult with experts in the field for personalised guidance tailored to your specific situation.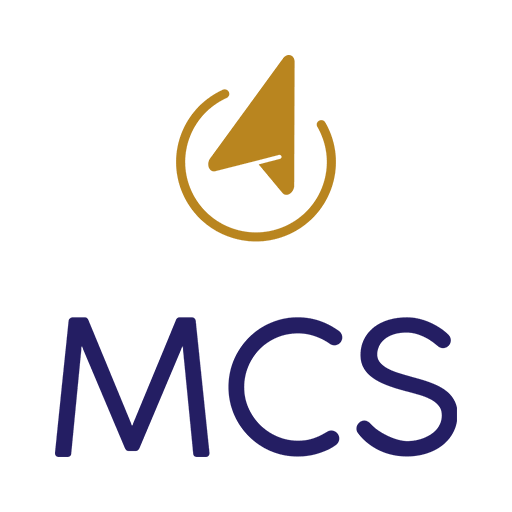 The founding of Madeira Corporate Services dates back to 1995. MCS started as a corporate service provider in the Madeira International Business Center and rapidly became a leading management company… Read more