Suppose you and your partner plan to become American expats in Portugal (including Madeira Island). In that case, there is a list of things you need to be aware of before relocating to this European Union-Member state. Given our over 25 years of experience in providing legal and tax services to expats, we have prepared the list below for your reference.
1. Language
While Portuguese is the official language, it is not a requirement for living as an American expat in Portugal. English is widely spoken in many tourist areas, and some expats may be able to get it by speaking only English. However, learning some Portuguese (with European accent) can significantly enhance your experience, as it shows respect for the local culture and makes it easier to communicate with locals. Additionally, having a good knowledge of Portuguese can increase job opportunities and make navigating daily life easier.
2. Healthcare for American expats in Portugal
Healthcare in the Portuguese mainland (SNS) and the Autonomous Region of Madeira (SESARAM) is free, funded by taxes, and available to all citizens and legal residents. In addition, American expats in Portugal can also complement the access to free healthcare through private health insurance, which can provide a higher level of coverage and more choice in private medical facilities. While the public healthcare system in Portugal is considered of good quality, some expats prefer the added peace of mind and flexibility that private health insurance provides.
3. Cost of living
The cost of living in Portugal varies depending on the location and lifestyle. In general, it is considered to be lower than in many other European countries. The most significant expenses for most expats will likely be housing, food, and transportation.
Housing costs can range from relatively affordable for a small apartment to quite expensive for a large house, especially in the more touristy cities. Food costs are moderate, with local and international options available. Public transportation is generally affordable, although owning a car can be more expensive due to the cost of fuel and parking.
Utilities like electricity, water, and internet are typically affordable. Portugal's living cost is generally lower than in major European cities like London, Paris, or Berlin.
4. Tax Benefits for American expats in Portugal
Portugal offers several tax benefits for expats, including:
Non-Habitual Resident (NHR) Regime: This program provides a ten-year reduced tax rate for expats who become tax residents in Portugal. This regime includes tax benefits on pensions from foreign sources, therefore being extremely popular among retirees.
Low Corporate Tax: the Portuguese Autonomous Region of Madeira offers Europe's lowest corporate tax rate, allowing expats providing international services to conduct their business from Portugal successfully.
Tax laws can change frequently, and expats should consult with a tax advisor to fully understand Portugal's tax benefits and obligations. Additionally, taxes can vary depending on the individual's specific circumstances and income level, so it's essential to understand the applicable tax laws and regulations.
5. Culture
Portugal's rich and diverse cultural heritage reflects its history and influences from around the world. Some critical aspects of Portuguese culture include:
Family and religion: Family is highly valued in Portuguese culture, and families are typically close-knit. Although Roman Catholicism is the dominant religion in Portugal, and religious festivals and events are essential to the local culture, Portugal is among ILGA-Europe'sRainbow Index Top 10 European countries regarding LGBTQIA+ equality.
Food: Portuguese cuisine is diverse, with seafood, meat dishes, and stews being popular. Wine, especially Madeira and Port wine, is also essential to local culture.
Literature: Portuguese literature dates back to the 12th century and has a rich history, with notable writers including Fernando Pessoa and Camilo Castelo Branco.
Architecture: Portugal has a unique architectural style, with influences from its colonial past, including Manueline, Baroque, and Modernist styles.
6. Weather
The weather in Portugal varies depending on the location, but it generally has a Mediterranean climate, with mild, wet winters and hot, dry summers.
The coastal areas, including Lisbon and the Algarve, tend to have mild, sunny weather year-round, with temperatures averaging in the mid-60s to low-70s°F in the winter and in the mid-70s to mid-80s°F in the summer. The interior regions, including Porto, tend to be slightly cooler and have more variation in temperature and rainfall.
Overall, Portugal has a relatively mild and sunny climate, with warm and dry summers and mild, wet winters, making it a popular destination for visitors year-round.
The ever-tropical Madeira Island
Madeira Island is located in the Atlantic Ocean off the coast of Portugal and has a subtropical climate. The weather in Madeira is relatively mild and stable year-round, with temperatures ranging from the mid-60s°F to mid-70s°F.
Summer is typically warm and sunny, with temperatures in the mid-70s°F to low-80s°F, while winter is mild and wet, with temperatures in the mid-60s°F to low-70s°F. Due to its location in the Atlantic, Madeira experiences high humidity and frequent rainfall, especially in winter in the northern coast of the island.
The island is known for its lush and verdant landscapes, and the subtropical climate provides ideal growing conditions for various plants and flowers.
7. Food
Portuguese cuisine is known for its bold flavours and simple, yet delicious ingredients, and it is a central part of the country's cultural heritage. Nowadays, Portuguese cuisine is a rich and diverse blend of traditional and modern flavours. Some of the most famous Portuguese dishes include:
Seafood: Portugal is known for its fresh and delicious seafood, including dishes like grilled sardines, salted cod (there's a saying that we have more than 1001 recipes for salted cod), and octopus stew.
Meat dishes: Pork, beef, and lamb are popular meat options, often served in stews or grilled dishes.
Soups and stews: Portuguese cuisine features a variety of hearty soups and stews, including caldo verde (a cabbage and potato soup with chouriço) and cozido (a stew made with various meats and vegetables).
Pastry and sweets: Portuguese pastries and sweets, such as pastel de nata (custard tarts) and Madeira's unique bolo de Mel (sugar cane molasses cake).
8. Public transport
Public transportation in Portugal is generally good, with a well-developed system of buses, trains, and trams serving major cities and regional areas.
In the cities, buses and trams provide reliable and affordable transportation options, with frequent service and well-maintained vehicles. As for the cities of Lisbon and Porto, there is also a metro system, which is fast and efficient and covers most of the city. In addition, Intercity trains are operated by Comboios de Portugal (CP), and provide efficient and cost-effective transportation to major cities and regional areas. The train network is comprehensive, with services running regularly and offering comfortable and convenient travel options.
Furthermore, should you relocate to Madeira Island, Cristiano Ronaldo International Airport is well connected to several European capitals and cities with regular flights operated by various airlines.
9. Work culture
In Portugal, the work culture is relatively relaxed and focuses on a good work-life balance. Employees value punctuality and a friendly and respectful workplace atmosphere. Collaboration and teamwork are also essential; workers often socialize outside of work. However, work hours can sometimes be long, particularly in the service sector.
10. Visas for American expats in Portugal
If you are a citizen of an EU member state, you do not need a visa to live and work in Portugal. However, if you are a citizen of a non-EU country, you will likely need a work visa and/or a residency permit in order to live and work in Portugal. The specific requirements will depend on your nationality and the type of work you plan to do.  Therefore American expats in Portugal will need an appropriate visa to live and work there.
From our experience, most American expats who are our clients have opted for the D7 visa or the Golden Visa option.
It's recommended to check the Portuguese immigration consultant with the Portuguese embassy or consulate prior to relocating.
At MCS, we can assist you with your tax and immigration matters in Portuguese territory. This article is provided for general information purposes only and is not intended to be, nor should it be construed as, legal or professional advice of any kind. Should you have any questions, please do not hesitate to contact us.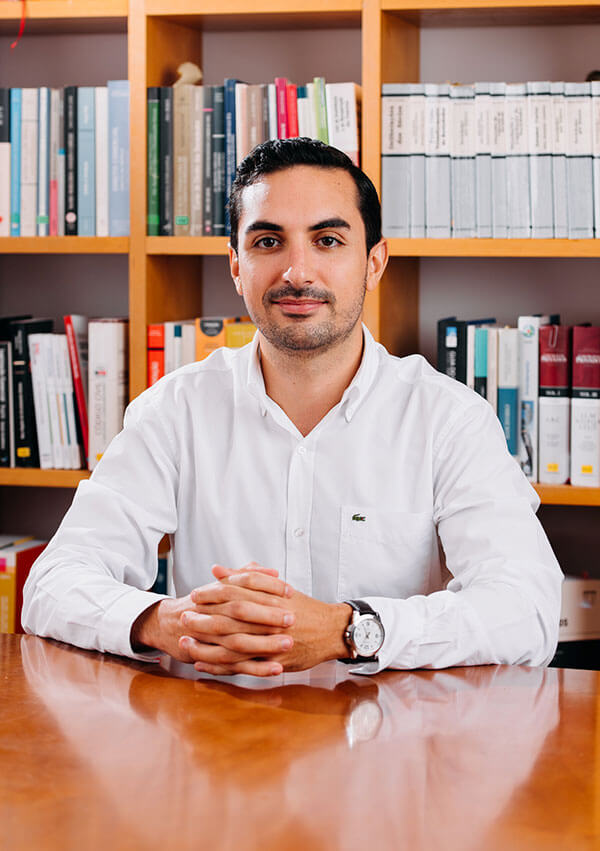 Renato graduated in 2018 with a languages and business relations degree from the University of Madeira. He has worked in the retail and music sectors before joining Madeira Corporate Services…Read more