With the prospective opening of borders and travel one destination remains eternal, the "Pearl of the Atlantic", Madeira. This Portuguese autonomous region is not only a beautiful place to live, but also an even more beautiful place to live, find out why.
15 Reasons to live in Madeira when this is over
Efficient healthcare system – during the COVID-19 pandemic the Regional Government of Madeira and the Regional Health Authority took quick and decisive actions to contain and curb down the pandemic. Thanks to these herculean efforts, the number of COVID-19 cases on the Autonomous Region of among the lowest in the country. Free healthcare is available to all legal residents on the island.
Always been open for business and investors – after Covid-19, a "new era" with some economic uncertainty, requires a wise decision to invest in certain frameworks that could alleviate the tax burden, and therefore your personal and/or corporate operational costs. Madeira offers all investors a 5% corporate tax rate for those incorporating international services/consultancy companies in the Madeira International Business Center.
We welcome expats – Madeira has been receiving international attention since European royalty discovered the wonders of its year-round, spring like climate and the associated health benefits. Empress Sisi of Austria, Emperor Maximilian of Mexico, and, later, Sir Winston Churchill stayed for extended periods, bringing this Portuguese island international status and notoriety. Today expats are welcomed and greeted not only with the amazing climate but also with a 10-year tax holiday, thanks to the Non-Habitual Resident scheme.
Easy residency for non-EU/EEA citizens – The Golden Visa, a residency (and citizenship) by investment scheme designed to attract high-net worth and ultra-high-net worth individuals and their families to live in Madeira can be linked to real estate investment or company incorporation. In Madeira applications are usually processed faster than in the Portuguese mainland.
Stress free life – Day-to-day life in Madeira is stress-free for locals, expats, and tourists alike, and the cultural offerings are immensely diverse for an island. Museums with Flemish and religious art, churches hosting organ music festivals, monthly symphonic orchestra and chamber music concerts, gastronomical and traditional folk festivals throughout the year, and recurring art exhibitions are just some examples of Madeira's active cultural scene.
International connections – Unlike many island paradises, Madeira's Cristiano Ronaldo Airport connects you directly not only to Lisbon, Portugal's capital, but also to every other major European capital—including Paris, Brussels, London, Berlin, and Zürich… one reason Madeira is a favorite holiday destination among British, German, French, and Scandinavians.
Solid real estate market – even with the COVID-19 pandemic, Madeira housing prices are on the rise in the first quarter of 2020, confirming the Island's position as an investment destination. Funchal's civil parishes of Sé and São Martinho apartment rents can yield, accordingly to the latest statistics available, a monthly rental income (long-term rental) between EUR 1,800 to EUR 2,000 for a EUR 270,000 investment in 196 m2 apartment. Should you opt for short-term rentals, in the likeness of AirBnB, the same well-located apartment can yield between EUR 500 and EUR 1,000 per week.
Pristine nature – Despite its proximity to Morocco, the island's nearest continental neighbor, Madeira's climate is humid (around 75% humidity year-round), thanks to its UNESCO World Heritage-protected, prehistoric Laurissilva Forest, which covers 20% of the island's 741 square kms. This forest has more than 1,600 kms of irrigation channels accompanied by footpaths that once connected the entire island's countryside.
Easy communication – Thanks to the strong British presence on the island, most Madeirans speak English, and Madeira was the first territory in Portugal to implement compulsory English education starting with primary school. English, alongside French and German to a lesser extent, is the main second language spoken by locals.
Low cost – Madeira is one of the most affordable places to spend time in this part of the world. Utility costs are lower here, too—electricity is as much as 21.8% lower than in the Algarve, internet 11.2% less costly. And VAT is one percentage point lower than on the Portuguese mainland.
Existing expat community – There are many expats in Madeira and most of them are from the UK, Germany, Austria, France and to a smaller extent Scandinavia, Canada and the US. Moreover, there are a lot of people who are interested in moving to the island, especially from these mentioned countries.
Laws and Rights – According to the Cato Institute's Human Freedom Index, Portugal ranked among the Top 20 Countries, surpassing France, Spain and Greece pertaining economic and personal freedoms. As for religious, bioethical, family and gender freedoms, Portugal ranks in the world Top 3 in the World Index of Moral Freedom, surpassing all the G20 countries in these fields.
LGBTQ+ safe – Portugal is among ILGA-Europe's Rainbow Index Top 10 European countries in respect to LGBTQI equality, surpassing countries like, The Netherlands, Denmark, Sweden and Germany.
Quality of Life – Madeira's capital, Funchal, is the city with the best quality of life, and where you can enjoy a cosmopolitan and yet calm island life. The Portuguese consumer association has ranked Funchal as the second-best city to live in Portugal.
The ever spring climate – Madeira is characterized by an all year-round spring-like weather which make it so famous among its residents and visitors. During Summer, Spring and Fall, temperatures vary between 17ºC (62.6ºF) and 24.ºC (75.2ºF). As for the Winter months temperatures will vary between 14.ºC (57.2ºF) and 20.ºC (68ºF). It is easy to understand why Madeira is famously known as the "Pearl of the Atlantic". Also note that the number of hours of sunshine per year reaches values as high as 3300, a 70% larger value than the ones found in northern Europe.
MCS and its team have more than 20 years of experience in assisting those wishing to relocate or incorporate in Madeira island. Do not hesitate to contact us should you have any questions!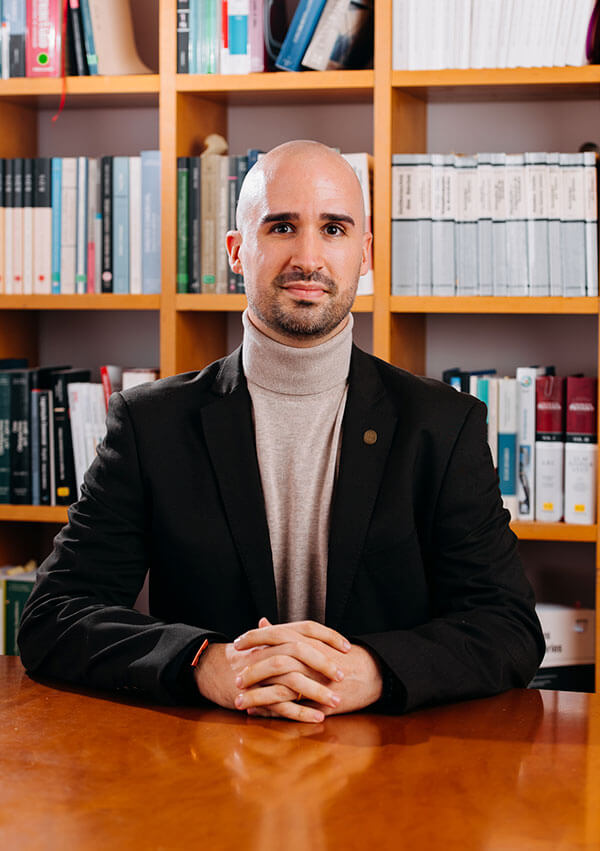 Miguel Pinto-Correia holds a Master Degree in International Economics and European Studies from ISEG – Lisbon School of Economics & Management and a Bachelor Degree in Economics from Nova School of Business and Economics. He is a permanent member of the Order of the Economists (Ordem dos Economistas)… Read more