If you are trying to find reasons to move to Portugal, please read on, as our list may help you make this decision.
For its beautiful landscapes and appeasing weather, Portugal has become a favourite among many relocating destinations. For retirees who wish to retire abroad and have a calm and pleasant place to live, Portugal is occasionally a perfect option. Also, for would-be expats, the country offers everything necessary for a comfortable living and outstanding quality of life.
Check our list below on some of the reasons to move to Portugal:
1. The incredible weather
 With one of the best climates in Europe, Portugal enjoys hot summers and mild winters. The weather is ideal for living comfortably, lacking any extreme or sudden happenings that may disrupt normal living conditions for its habitants.
If you enjoy nature, walks or tours can be an enjoyable experience as the country enjoys a very varied and beautiful flora that changes depending on your country.
2. The exceptional quality of life
 Very relaxed in its manner of living, Portugal is ranked high in many surveys as one of the countries with the best quality of life. Further to that, it also ranked high regarding its leisure and safety.
This means that not only are you enjoying a beautiful country, but you are also going to enjoy a comfortable living with security.
Being a subject of the most importance, housing in Portugal tends to be an exciting investment opportunity. A growing trend seems to be the renewal of housing with a heritage style perceived to be very charming for retirees.
4. The most stunning beaches
Portugal is considered one of the countries with the most beautiful beaches in the world. Overseas Portugal, specifically Madeira and Porto Santo islands, is a trendy destination highly appreciated for its golden sand beaches, clear water, and limestone cliffs.
That said, the rest of the country shares the privilege of having stunning coastlines, the Madeira islands.
5. Cost of living
 With one of the best value locations in Europe, Portugal offers excellent and affordable prices for groceries and rent, providing a suitable environment for creating ideal conditions for building your savings.
6. Food and Restaurants
Regarding food, Portugal is known for its delicious local food. Seasonal ingredients create a sense of freshness in all the meals, and olive oil is very present in most dishes.
Seafood and meat are primary dishes for Portuguese people and are commonly paired with vegetables, making the diet very healthy and nutrient-filled. Also, the tiny percentage of processed ingredients makes Portugal an attractive country to eat out with more regularity.
7. A family-friendly country
Family is a value very respected by the Portuguese culture, meaning you are expected to see families occasionally. Furthermore, the environments surrounding events, night or evening programs, and other activities are very welcoming to children and their families.
This warm environment is beautiful to families and any group with any particular interest which may be deemed different; in this regard, Portugal is very accepting.
8. A unique culture and history
In the heart of every Portuguese, there is a love for its culture, history, and arts. This connection is evident in its architecture, gastronomy, and music.
Granted World Heritage by UNESCO in 2011, Fado, a traditional Portuguese music genre, is widely recognized for its haunting and beautiful sound that is very evocative of Portugal and its history.
9. The perfect place to retire
Moving to Portugal may be the perfect decision for anyone interested in retiring. From its affordable housing, groceries, and warm weather, which is very summer-like all year round, living in Portugal is a very secure country to move to.
Expat associations and clubs are welcoming and friendly ways of integrating yourself with the communities and further making acquaintances and friends sharing the same goals and experiences as you.
10. Digital Nomads
If you are a digital nomad, Portugal is considered one of the best destinations to travel to and reside in. With affordable accommodation, excellent internet connectivity, and abundant coworker spaces, the country is well equipped to offer the conditions for this new generation of travelling workers.
If the above reasons to move to Portugal are not enough, then let us invite you to discover Madeira, the Pearl of the Atlantic, and the autonomous region of Portugal and its unique tax benefits.
This article is provided for general information purposes only and is not intended to be, nor should it be construed as, legal or professional advice of any kind.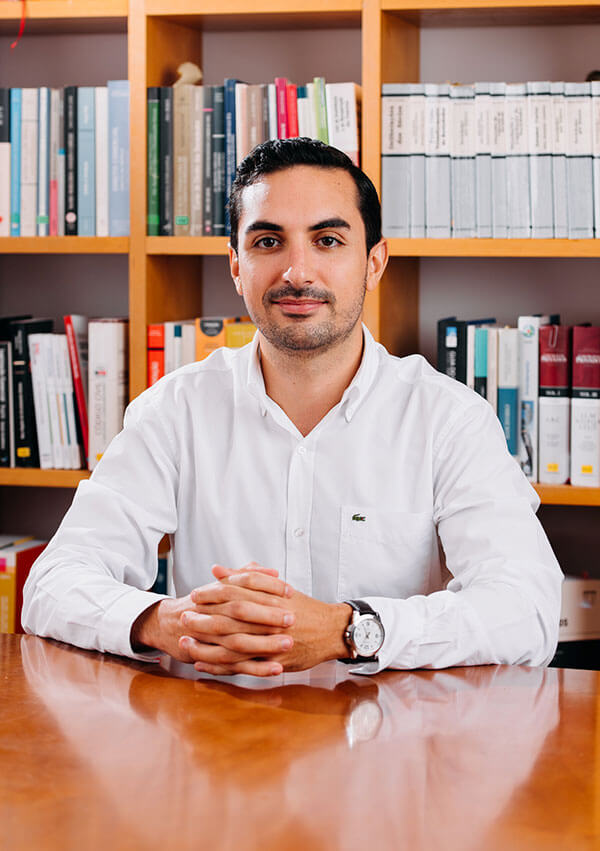 Renato graduated in 2018 with a languages and business relations degree from the University of Madeira. He has worked in the retail and music sectors before joining Madeira Corporate Services…Read more