Madeira Island's real estate market has been booming in the last couple of years, offering a wide variety of real estate investment opportunities to those looking for a truly international real estate market and without the inflated prices that have been afflicting the Portuguese mainland.
Just under a two-hour flight from Lisbon, Portugal's Madeira Island was awarded the "World's Leading Island Destination" by World Travel Awards since 2015, dethroning Bali and the Maldives. This archipelago's primary island is one of the few in the world offering both the zest and vibe of island life and the buzz of a real city.
This duality of city buzz and sub-tropical island life finds its way into the real estate market, where investment opportunities could be divided into four categories: Funchal, Madeira's capital; the southern sunny coast (along the so-called "banana line", where banana plantations experience the optimal climate for growth), the northern coast and Porto Santo Island, Madeira's sister Island.
Official statistics collected from the Portuguese National Statistic Institute and the Directorate of Statistics of the Madeira Regional Government showed that, already in 2018, the median value of rents for new leases of family accommodation in Madeira was EUR 5.15 / m2, which is higher than the value registered for Portugal (EUR 4.39 / m2). These numbers positioned Madeira as the second region among the seven regions with the highest median of rental income, behind the Lisbon Metropolitan Area (EUR 6.06 / m2) and ahead of the Algarve (EUR 5.00 / m2), which came in the third position.
According to the same authorities, the median price of housing in Madeira remained among Portugal Top 3 regions. In 2018 the Algarve (EUR 1,500 / m2), the Lisbon Metropolitan Area (EUR 1,318 / m2) and the Autonomous Region of Madeira (EUR 1,203 / m2) were all above the national average of EUR 984 /m2.
The above mentioned values are sustained by the fact that the Autonomous Region of Madeira is the solely year-round tourism destination in Portugal due not only to its permanent spring-like weather climate, but also because of its tourism history that dates back to the 19th century when it was a coveted destination among European royalty and nobility. Among these illustrious guests you will find Empress Sisi of Austria, Emperor Maximilian of Mexico, and, later, Sir Winston Churchill stayed for extended periods, and more recently Queen Silvia of Sweden and Crown Princess Victoria of Sweden.
Funchal, the island's capital, is the place to be. The city is not only the prime tourism center, but also the political, economic and scholarly center (all higher education institutions, including the University of Madeira, are located here) of the island. With a population of 111,892, Funchal is Madeira's major city and home to almost 42% of the four-island archipelago's population.
In Funchal's civil parishes of Sé and São Martinho apartment rents can yield a monthly rental income (long-term rental) between EUR 1,800 to EUR 2,000 for a EUR 270,000 investment in 196 m2 apartment. Should you opt for short-term rentals, in the likeness of AirBnB, the same well-located apartment can yield between EUR 500 and EUR 1,000 per week.
Outside the municipality of Funchal, the long term rental income decreases per square meter decreases, namely in the municipalities of Santa Cruz (4.46 € / m2), Câmara de Lobos (3.81 € / m2) and Machico (3.68 € / m2).
However, just like the Madeiran capital, the city of Santa Cruz, especially in the civil parish of Caniço, can yield good short-term rental income (EUR 1,200/week) due to the fact that this area of Madeira is popular with the Germanic market. The trick here is to invest in a villa with a good view over the Atlantic Ocean. In the Caniço civil parish, villas start at EUR 250,000 and depending on the view you have over the ocean they can go up half a million or more euros, specially in the highly coveted Garajau area.
Apart from the existing houses and apartments already available for sale, some stakeholders in the Madeiran real estate market are offering once in a lifetime investment opportunities that can turn into great short-term rental income sources: bespoke modern villas and traditional Madeiran manorial houses known locally as Madeiran "quintas".
While those offering bespoke villas usually require an initial investment of at least EUR 350,000 for a fully personalized villa built from scratch and along the famous banana line, in the municipalities of Ponta do Sol and Ribeira Brava, a Madeiran quinta will never be sold below EUR 1 Million threshold.
The advantage of a bespoke villa project is that with a single investment you get the opportunity to built a house the way you like and, depending on the plot you get, you can built two additional luxury bungalows for short-term renting and with an expected yield of EUR 1.000/week.
On the other hand, Madeiran quintas are usually set in nature, or "hidden" within the city center, and have a particular architecture, which mixes the local style and the British style. They are always surrounded by beautiful gardens, with paths covered with rolled pebbles, among centuries-old trees, flowers, ponds and even modern swimming pools. These type of real-estate has always been favored by Madeiran nobility, merchants and British since the 18th century.
Most of the quintas available for sale in the Madeiran real estate market are superbly preserved and combine history and tradition with modern amenities. Even though few of them are allocated to rental, the yield regarding such investment option is never below EUR 1000/week, due to the peaceful and romantic scenery that inspires rest and happiness among travelers and owners.
Regardless of your investment option and whether you simply wish to diversify your investment portfolio our relocate to Madeira, know that the current Madeiran real estate market is booming with supply and demand, and those looking into rental income investments can count on the fact that a growing number of tourists, currently 13,3% opt for home rentals.
Island life in Madeira is never boring and completely stress-free for locals, expats, and tourists alike, and the cultural offerings are immensely diverse for an island. Museums with Flemish and religious art, churches hosting organ music festivals, monthly symphonic orchestra and chamber music concerts, English language theatre plays, gastronomical and traditional folk festivals throughout the year, and recurring art exhibitions are just some examples of Madeira's active cultural scene.
Those looking for a retreat away from the city-life and in full communion with nature, therefore cheaper and more secluded, but still just 40 minutes from Funchal, can look into Madeira's northern coast or Porto Santo (2h30 hours away by ferry from Funchal or 15 minute away by airplane) where housing prices are significantly cheaper.
Being an integral part of the Portugal, the Autonomous Region of Madeira, through its democratically elected Legislative Assembly and Regional Government is able to complement the Portuguese Golden Visa program and the Non-Habitual Resident tax status with extremely competitive incentives for those who are not only looking into relocating upon retirement but also looking into preparing their retirement abroad.
Consultants and entrepreneurs alike, who are not yet willing to retire but are already craving for some peace of mind, can complement their new real estate investment on the island with relocating their business into the Madeira International Business Center (MIBC).
Created in the 1980s, the MIBC currently offers the lowest corporate tax rate in Europe for those providing international services either as consultants or entrepreneurs, to those obtaining income from intellectual property, to those conducting trading or e-commerce.
A duly licensed company within the MIBC, conducting the above mentioned economic activities, will benefit from a 5% corporate tax rate (on the taxable income derived from abroad) instead of the normal 21% rate. This benefit is granted provided that you invest EUR 75.000 in tangible or intangible assets (co-ownership of real estate qualifies for this purposes) and that you create at least one full-time job post, which can be yourself as a director of the MIBC company.
Should you own a yacht, know that Madeira also offers an International Shipping Registry, which currently is Europe's 3rd largest registry.
All these tax incentives could be combined with your real estate investment on the island and with the already available Portuguese Golden Visa and Non-Habitual Tax Resident status.
However, and unlike the Portuguese mainland, a greater potential for savings arises also from the fact that the cost of living on the island is way lower than the ones found in Lisbon, Porto and the Algarve.
In the case of Funchal, the cost of living in the Madeiran capital when compared to Lisbon is 17% lower and 5.77% lower when compared to Porto. Add this to the fact that VAT rates and personal income tax rates, should you not qualify as NHR, are lower than in the Portuguese mailand, and you will be having some extra savings to pamper yourself.
Last but not least, thanks to the strong British presence on the island, most Madeirans speak English, and Madeira was the first territory in Portugal to implement compulsory English education starting with primary school. English, alongside French and German to a lesser extent, is the main second language spoken by locals.
This strong bond with the British community is also seen in Madeira's medical and law sectors. You'll have no trouble finding English-speaking doctors or lawyers catering to the expat community.
Our team at MCS, with more than 20 years of experience in the sector, is able to assist in your relocation to Madeira. For more information click here, for information our services click here.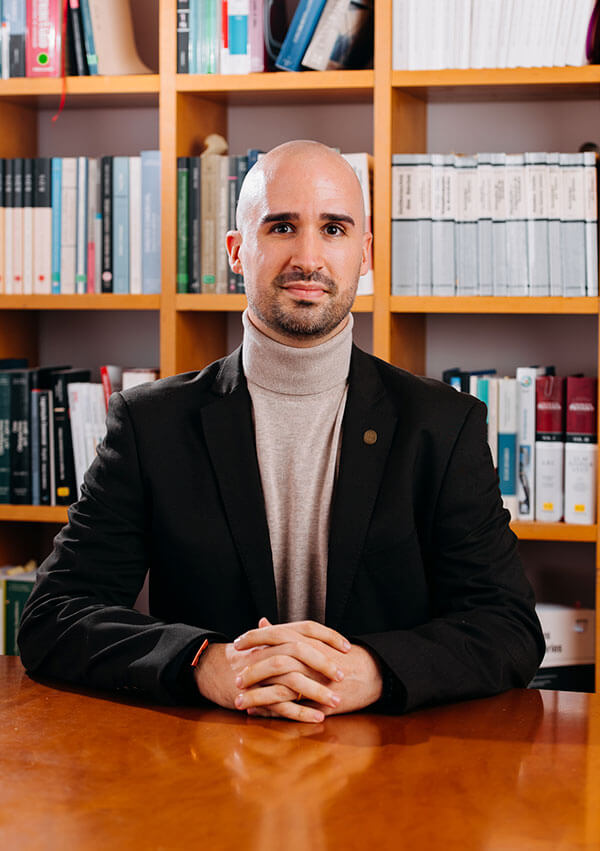 Miguel Pinto-Correia holds a Master Degree in International Economics and European Studies from ISEG – Lisbon School of Economics & Management and a Bachelor Degree in Economics from Nova School of Business and Economics. He is a permanent member of the Order of the Economists (Ordem dos Economistas)… Read more