Introduction to Funchal
Nestled along the stunning coastline of the Portuguese island of Madeira, Funchal is a captivating city that offers a unique and enriching living experience. With its picturesque landscapes, vibrant culture, and warm climate, Funchal has become a popular destination for those seeking a relaxed yet fulfilling lifestyle.
The city is renowned for its natural beauty, boasting lush green mountains, crystal-clear waters, and charming cobblestone streets. Funchal's rich history is evident in its architecture, with colourful buildings and quaint churches that reflect its Portuguese heritage. Whether you're strolling through the bustling city centre or exploring the tranquil parks and gardens, Funchal never fails to leave a lasting impression.
Why choose Funchal as your home?
Choosing Funchal as your home offers many benefits that make it a desirable place to live. One of the main attractions is the city's affordable cost of living, which allows residents to enjoy a comfortable lifestyle without breaking the bank. From accommodation to dining out, Funchal offers a range of options to suit every budget.
Moreover, Funchal provides a high quality of life with excellent infrastructure and public services. The city is well-connected, making it easy to navigate and explore all Madeira offers. Whether you're commuting to work, embarking on outdoor adventures, or simply enjoying a leisurely day at the beach, Funchal's efficient transportation system ensures convenience and accessibility.
Cost of living in Funchal
The cost of living in Funchal is relatively affordable compared to other European cities. Housing is one of the main expenses, with various options available to suit different budgets and preferences. From modern apartments to charming villas, Funchal offers a range of housing options that cater to various lifestyles.
Regarding everyday expenses, groceries and dining out are reasonably priced, allowing residents to enjoy a diverse range of culinary delights without breaking the bank. Additionally, utilities and transportation costs are relatively low, contributing to the overall affordability of living in Funchal.
Housing options in Funchal
Funchal offers a wide range of housing options to suit different preferences and budgets. Whether you're looking for a modern apartment in the city centre or a charming villa with ocean views, there is something for everyone in Funchal.
The city centre is popular for those seeking a vibrant and convenient lifestyle. Here, you'll find various apartments and townhouses, many offering stunning views of the city or the ocean. The surrounding neighbourhoods also offer a mix of housing options, from traditional Madeiran houses to contemporary developments.
If you prefer a quieter and more tranquil setting, the outskirts of Funchal provide a peaceful retreat. These areas are characterized by spacious villas and houses with ample outdoor space, perfect for those who enjoy privacy and nature.
Transportation in Funchal
Getting around Funchal is a breeze, thanks to the city's efficient transportation system. The city centre is easily navigable on foot, with many attractions, shops, and restaurants within walking distance. Funchal also has an extensive bus network that covers the entire city and its surrounding areas, making it convenient to travel to different parts of Madeira.
Funchal has well-maintained roads and highways for those who prefer to drive, ensuring a smooth and enjoyable driving experience. Car rentals are readily available, allowing residents to explore the island at their own pace.
Healthcare and education in Funchal
Funchal boasts a comprehensive healthcare system, with several public and private hospitals and clinics offering a wide range of medical services. The city is home to highly qualified healthcare professionals who provide top-notch care to residents and visitors alike.
In terms of education, Funchal offers a variety of options for families with children. The city has a number of international schools that provide high-quality education in English and other languages. Additionally, there are several public and private schools that follow the Portuguese curriculum, ensuring a well-rounded education for children of all ages.
Things to do and see in Funchal
Funchal offers a plethora of activities and attractions that cater to all interests. Nature lovers can explore the beautiful botanical gardens, take a cable car ride to Monte, or embark on hiking trails that offer breathtaking views of the island. For those who enjoy cultural experiences, Funchal's museums, art galleries, and historic landmarks provide a glimpse into the city's rich heritage.
The city is also renowned for its vibrant festivals and events, which celebrate everything from traditional Madeiran culture to contemporary art and music. From the colourful Flower Festival to the lively Jazz Festival, there is always something happening in Funchal that will captivate and entertain.
Local cuisine and dining options in Funchal
Funchal is a food lover's paradise, with a wide range of dining options showcasing the best Madeiran cuisine. From fresh seafood to traditional dishes, the city's restaurants and cafes offer a diverse culinary experience that will tantalize your taste buds.
One of the highlights of dining in Funchal is the Mercado dos Lavradores, a bustling market where you can sample local produce, fresh fruits, and traditional snacks. The market is a feast for the senses, with vibrant colours, enticing aromas, and friendly vendors who are always happy to share their knowledge and passion for Madeiran cuisine.
Safety and security in Funchal
Funchal is known for its safety and security, making it an ideal place to live and raise a family. The city has a low crime rate, and residents can feel safe walking the streets at any time of day or night. The local police force is highly efficient and vigilant, ensuring that Funchal remains a safe and welcoming environment for all.
Conclusion: Is living in Funchal right for you?
Living in Funchal offers a unique and enriching experience that combines natural beauty, vibrant culture, and a high quality of life. Whether you're seeking a relaxed retirement destination, a place to raise a family, or simply a change of scenery, Funchal has something to offer everyone.
With its affordable cost of living, excellent infrastructure, and warm climate, Funchal perfectly balances tranquillity and excitement. From its stunning landscapes to its rich history and vibrant cultural scene, Funchal is a coastal gem that will capture your heart and make you feel at home.
So, if you're ready to embark on a new adventure and embrace the charms of Madeira's coastal gem, Funchal is waiting to welcome you with open arms, and our team is ready to assist you.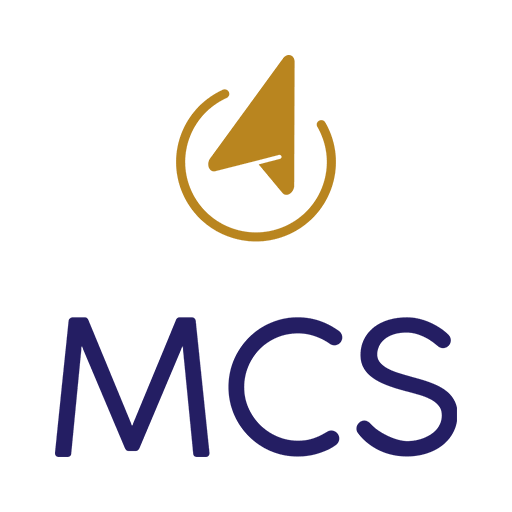 The founding of Madeira Corporate Services dates back to 1995. MCS started as a corporate service provider in the Madeira International Business Center and rapidly became a leading management company… Read more