Introduction to retiring in Portugal
Retirement is a time of significant change and opportunity. It is a chance to explore new horizons, indulge in hobbies, and enjoy the fruits of our labour. And what better place to embark on this exciting new chapter than Portugal? With its stunning landscapes, rich history, and welcoming culture, Portugal has emerged as one of the top destinations for retirees seeking a blissful retirement. In this article, we will unveil the top 10 best places to retire in Portugal, offering you a comprehensive guide to help you make an informed decision about your retirement destination.
Factors to consider when choosing a retirement destination
Before we delve into the best places to retire in Portugal, it's essential to consider the factors that should guide your decision-making process. Every retiree has unique preferences and priorities, so it's crucial to evaluate these key factors before making the big move.
1. Cost of living: One of the most significant considerations for retirees is the cost of living. Portugal offers a relatively affordable lifestyle compared to other European countries, with lower taxes, affordable healthcare, and reasonable property prices.
2. Climate and natural beauty: Portugal has a mild Mediterranean climate, making it an ideal destination for those seeking sunny days and mild winters. The country is also known for its diverse natural beauty, from golden beaches to lush green landscapes and rugged mountains.
3. Healthcare and infrastructure: Access to quality healthcare is a crucial aspect of retirement planning. Portugal boasts a well-developed healthcare system that offers affordable and comprehensive healthcare services. Additionally, the country has excellent infrastructure, ensuring ease of transportation and connectivity.
4. Safety and security: Retirees often prioritize safety and security when choosing a retirement destination. Portugal consistently ranks as one of the safest countries in the world, with a low crime rate and a welcoming environment for expatriates.
5. Culture and lifestyle: Portugal is renowned for its rich cultural heritage and vibrant lifestyle. From traditional festivals to art galleries, museums, and exquisite cuisine, the country offers many opportunities for retirees to immerse themselves in a vibrant and fulfilling lifestyle.
Benefits of retiring in Portugal
Retiring in Portugal has many benefits that make it an attractive choice for retirees worldwide. Let's explore some of the key advantages that make Portugal stand out as a retirement paradise.
1. Golden Visa Program: Portugal's Golden Visa Program offers a unique opportunity for non-EU retirees to obtain residency in the country by investing in real estate. This program not only provides retirees with a hassle-free pathway to residency but also offers access to the vast benefits of living in Portugal.
2. Tax benefits: Portugal offers favourable tax conditions for retirees, including the Non-Habitual Resident (NHR) tax regime. This regime allows retirees to benefit from a 10-year tax exemption on certain foreign income, providing significant savings and financial advantages.
3. High quality of life: Portugal consistently ranks high in global quality of life indexes, thanks to its excellent healthcare system, safety, and overall well-being. Retirees can enjoy a relaxed and fulfilling lifestyle surrounded by stunning natural landscapes and a welcoming community.
4. Diverse landscapes and activities: Portugal has incredible diversity, boasting picturesque beaches, captivating cities, charming villages, and breathtaking countryside. Whether you prefer lounging on the golden sands of the Algarve or exploring the historical treasures of Lisbon, Portugal offers a range of activities to suit every retiree's interests.
5. Warm and welcoming culture: Portuguese people are known for their warm hospitality and friendly nature. Retirees can expect a warm welcome, making it easy to integrate into the local community and forge new friendships.
Top 10 best places to retire in Portugal
Now that we've covered the key factors to consider and the benefits of retiring in Portugal, let's unveil the top 10 best places to retire in this beautiful country. Each destination offers unique charm and attractions, ensuring something for everyone.
1. Funchal: The vibrant island capital city
Funchal, the capital city of the stunning island of Madeira, is a retirement paradise. With its year-round mild climate, breathtaking landscapes, and vibrant culture, it's no wonder Funchal tops the list of best places to retire in Portugal. The city offers a range of amenities, including excellent healthcare facilities, a wide array of leisure activities, and a welcoming expatriate community.
2. Porto Santo: The charming little island
Located just a short ferry ride from Madeira, Porto Santo is a hidden gem that offers retirees a tranquil and idyllic retreat. Known for its golden sandy beaches and crystal-clear waters, Porto Santo is a haven for beach lovers and nature enthusiasts. The island boasts a relaxed pace of life, making it the perfect destination for those seeking a peaceful retirement.
3. Ponta do Sol: Sunshine paradise
Ponta do Sol, situated on the south coast of Madeira, is renowned for being the sunniest spot on the island. This small village offers retirees a laid-back lifestyle, surrounded by lush greenery and stunning ocean views. With its mild climate and welcoming community, Ponta do Sol is a true haven for those seeking a tranquil retirement in a picturesque setting.
4. Porto: Mainland's northern capital
Porto, Portugal's second-largest city, is a vibrant and dynamic destination that offers retirees a unique blend of history, culture, and urban charm. The city is famous for its iconic wine cellars, medieval architecture, and picturesque riverside district. Retirees in Porto can immerse themselves in bustling city life while enjoying the relaxed pace of the Portuguese lifestyle.
5. Coimbra: The historic university town
Coimbra, home to one of Europe's oldest universities, is a city steeped in history and culture. Retirees can enjoy the charm of cobblestone streets, medieval architecture, and a vibrant arts scene. Coimbra offers a rich cultural experience with its festivals, museums, and libraries, making it an ideal destination for intellectually curious retirees.
6. Fundão: The picturesque city surrounded by unique villages
Nestled in the heart of Portugal, Fundão is a picturesque city surrounded by charming villages and breathtaking natural landscapes. Retirees can enjoy the tranquillity of rural life while having easy access to modern amenities and healthcare facilities. Fundão's proximity to Serra da Estrela, the highest mountain range in Portugal, offers outdoor enthusiasts ample opportunities for hiking, skiing, and exploring nature.
7. Aveiro: The "Venice of Portugal"
Aveiro, often called the "Venice of Portugal," is a picturesque coastal city known for its canals, colourful Moliceiros boats, and charming architecture. Retirees can enjoy leisurely walks along the canals, indulge in delicious local cuisine, and explore the nearby pristine beaches. Aveiro's relaxed atmosphere and unique charm make it an excellent choice for retirees seeking a coastal retirement experience.
8. Evora: The UNESCO World Heritage site
Evora, a UNESCO World Heritage site, is a city that transports retirees back in time with its well-preserved ancient Roman ruins and medieval architecture. The city boasts a rich cultural heritage, with its museums, art galleries, and historical landmarks. Retirees in Evora can enjoy a peaceful and authentic Portuguese lifestyle surrounded by centuries of history and charm.
9. Viseu: The peaceful and cultural city
Viseu, located in the central region of Portugal, is a city known for its tranquillity, cultural richness, and stunning architecture. Retirees can explore the city's charming historic centre, visit its impressive museums, and immerse themselves in the local culture. Viseu offers a peaceful and laid-back atmosphere, making it an attractive destination for retirees seeking a calm and culturally stimulating retirement.
10. Faro: The gateway to the Algarve
Faro, the capital of the Algarve region, is a bustling city that serves as the gateway to the stunning beaches, golf courses, and resorts of southern Portugal. Retirees in Faro can enjoy a vibrant cultural scene, excellent healthcare services, and easy access to the beautiful natural landscapes of the Algarve. With its warm climate and thriving expatriate community, Faro is an ideal destination for retirees seeking an active and sun-soaked retirement.
Conclusion and final thoughts on the Best Places to Retire in Portugal
Retiring in Portugal offers many benefits, from its affordable cost of living to its stunning natural landscapes and welcoming culture. The top 10 best places to retire in Portugal, including Funchal, Porto Santo, Ponta do Sol, Porto, Coimbra, Fundão, Aveiro, Evora, Viseu, and Faro, offer a range of options to suit every retiree's preferences and priorities. Portugal has everything whether you seek a vibrant city lifestyle or a tranquil coastal retreat. So, start planning your retirement bliss in Portugal today and embark on the adventure of a lifetime.
Start your retirement adventure in Portugal today and explore the top 10 best places to retire. Explore our website for more information and expert advice on retiring in Portugal.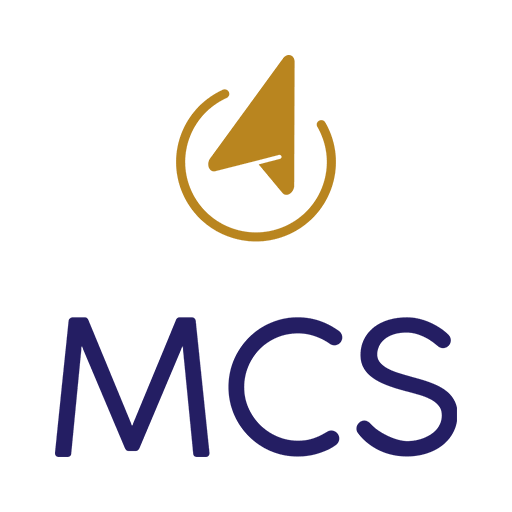 The founding of Madeira Corporate Services dates back to 1995. MCS started as a corporate service provider in the Madeira International Business Center and rapidly became a leading management company… Read more