Invest in Portugal real estate can be profitable, especially when considering a beautiful and diverse country like Portugal. With its stunning coastline, rolling vineyards, charming cities, and robust property market, the opportunities to invest in Portugal's real estate are abundant. This guide will provide you with ten actionable suggestions to make your real estate investment successful. Furthermore, we'll shed some light on the gem Madeira Island, a hotspot that stands out among the best places to invest in Portugal.
How to Invest in Portugal Real Estate? Our 10 Suggestions to be successful
Understand the Market: Portugal's real estate market is incredibly diverse, offering opportunities ranging from urban apartments in Lisbon and Porto to vacation villas in the Algarve and rustic properties in the countryside. One location that stands out in terms of investment potential is Madeira Island (Living on Madeira Island: The Pros and Cons for 2023). Known for its natural beauty, subtropical climate, and favourable property prices, Madeira offers lucrative opportunities for both rental income and long-term property appreciation.
Engage a Local Real Estate Agent: Local agents have deep knowledge of the Portugal real estate market. They can guide you through the investment process, provide valuable insights, and help you navigate potential pitfalls. Ensure the agent understands the local need well, particularly in your area of interest.
Legal Representation is Key: Investing in real estate can be complex and challenging, particularly when purchasing property in a foreign country like Portugal. That's why legal representation is vital when investing in real estate in Portugal. A good lawyer can help you navigate the complex legal and regulatory landscape, ensuring that your interests are protected and that the transaction documents reflect them properly. They can also help you understand the different taxes and fees associated with buying property in Portugal, such as real estate transfer tax, stamp duty, municipal real estate tax, and an additional tax on residential property and land. Furthermore, having a lawyer on your side can help you avoid potential pitfalls and complications that may arise during the purchasing process. For example, a lawyer can help you avoid any disputes with the seller, ensure that the property documents are in place and that all taxes are paid, and help you understand the legal implications of any potential issues that may arise. They can also represent you with a power of attorney if you are overseas and invested in Portuguese real estate, ensuring that your interests are protected even if you are not physically present during the purchasing process. Finally, legal representation can help you save time and money in the long run. Lawyers who deal with international clients daily are more efficient and can complete the purchasing process much quicker than lawyers who work mainly in the Portuguese market. They can also provide fiscal representation during and after your purchase, ensuring you comply with all relevant tax laws and regulations. Overall, investing in legal representation when purchasing real estate in Portugal is essential to ensure a smooth and successful transaction.
Evaluate Potential Returns: Whether you're buying property for rental income or capital appreciation, make sure you assess the potential returns on your investment. Look at market trends, rental yields, and property appreciation rates, particularly in high-potential areas like Madeira Island.
Understand Tax Obligations: For many reasons, understanding taxation is essential when investing in Portuguese real estate. First, beginning January 1st, 1989, Portuguese residents' gains from international real estate and investment transactions are taxable. As a result, as an investor, you must be aware of how your real estate investments can affect your tax situation in Portugal as well as perhaps in other nations. Second, citizens and non-residents are subject to a flat tax of 28% on rental income from real estate in Portugal. Considering this tax rate when making financial calculations is essential since it might substantially influence your investment earnings. Thirdly, Portugal has yearly municipal property tax, stamp duty, and property transfer tax. Stamp duty is assessed on inherited or acquired real estate, with an inheritance from someone other than a close family being evaluated at a fixed rate of 10%. Rates for municipal and transfer taxes vary based on the property usage and whether it is a primary or secondary residence. To effectively estimate the expenses involved with purchasing and holding real estate in Portugal, it is crucial to comprehend these taxes and fees.To invest in Portugal real estate, understanding taxation is essential. Taxes may significantly impact your overall financial planning and the profits of your investments. You can make wise judgments, reduce tax payments, and guarantee a successful and lucrative real estate investment in Portugal by being thoroughly aware of the tax environment.
Location, Location, Location: This age-old real estate maxim holds in Portugal. Research popular regions and growing areas, such as Madeira Island. It is renowned for its quality of life, burgeoning tourism sector, and increasing popularity as a destination for expats and retirees.
Finance Wisely: Research available financing options and choose one that suits your financial situation. Remember that interest rates can vary, and some banks offer special packages for non-residents.
Embrace Renovation: Don't shy away from properties that need a little work. Renovated properties can fetch higher prices or rents, particularly in sought-after areas.
Consider Property Management Services: If you plan to rent your property, consider hiring a property management company. They can handle everything from finding tenants to maintenance, freeing you up to focus on other investments.
Think Long-Term: Real estate investment is generally a long-term endeavour. Market fluctuations can occur, but if you've chosen wisely (with a particular nod to thriving areas like Madeira Island), you'll likely see a solid return on your investment over time.
Investing in Portugal real estate, especially in places like Madeira Island, can be rewarding. Following these ten suggestions will likely set you on a path to success. Whether it's the Algarve's sun-soaked vistas, Lisbon's urban appeal, or Madeira Island's unique charm, Portugal's real estate market has something for every investor. Have a look at Where to Invest in Real Estate in Portugal: 5 Places to Consider in 2023.
The information provided in this article is for informational purposes only and should not be construed as legal, financial, or investment advice on any subject matter. The reader should consult with a professional before making any investment decisions or undertaking any financial commitments when deciding to invest in Portugal's real estate.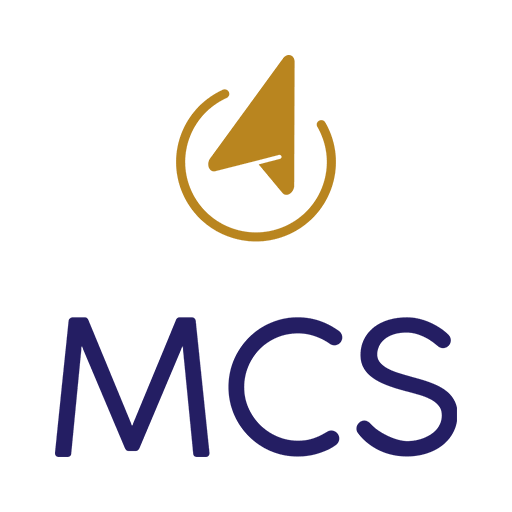 The founding of Madeira Corporate Services dates back to 1995. MCS started as a corporate service provider in the Madeira International Business Center and rapidly became a leading management company… Read more