Madeira Island, a stunning archipelago located in the Atlantic Ocean, has garnered attention in recent years as an attractive destination for digital nomads, retirees, and those seeking a peaceful lifestyle with an excellent climate. As we enter 2023, let's dive into the pros and cons of living on Madeira Island to help you make an informed decision about relocating to this beautiful paradise.
Climate
Pros
One of Madeira Island's most significant advantages is its warm and temperate climate year-round. Thanks to its location, roughly 600 km off the Moroccan coast, the island experiences comfortable temperatures throughout the year. Summer days average around 25°C, while Winter daytime temperatures rarely drop below 20°C.
This pleasant climate makes it an attractive destination for those looking to escape the extreme heat or cold experienced in other parts of the world.
Cons
While the climate on Madeira Island is generally favourable, some areas can get cooler during the winter months, particularly in the northern part of the island. This is especially true on the north coast of the island. Additionally, the island's weather can be unpredictable at times due to its microclimates, which may be a downside for some people used to more stable weather conditions.
Natural Beauty
Pros
Madeira Island is known for its breathtaking landscapes and diverse natural beauty. From lush forests and exotic plants to stunning beaches and impressive mountains, nature lovers will find plenty to explore and appreciate on the island. The UNESCO World Heritage-protected Laurissilva Forest covers 20% of the island and offers several walking trails and irrigation channels to explore.
Cons
While the natural beauty of Madeira Island is undeniable, it may not be enough to satisfy those who crave a bustling city environment or easy access to a wide variety of cultural attractions and events. The island's size and remote location can also make accessing specific amenities or participating in international events challenging.
Cost of Living
Pros
The cost of living on Madeira Island is generally more affordable than in many other European destinations. Rental prices for apartments in Funchal, the island's capital, can be found for as low as €500 to €600 per month, while groceries and dining out are also quite reasonably priced.
Cons
While the overall cost of living on Madeira Island is relatively low, there may be higher expenses than on the mainland, such as purchasing or importing a car, which can cost several thousand euros more. Additionally, the island's remote location may lead to longer delivery times for specific items, potentially increasing costs for those who rely on online shopping.
Quality of Life
Pros
Madeira Island offers a high quality of life due to its safety, relaxed atmosphere, and access to outdoor activities. The laid-back lifestyle encourages healthy living, and the well-functioning public transport system makes it easy to get around. The island has a meagre crime rate, making it a safe place for residents and visitors.
Cons
The slower pace of life on Madeira Island may not suit everyone, particularly those who thrive in a bustling, fast-paced city environment.
Digital Nomad Community
Pros
Madeira Island has a thriving digital nomad community thanks to initiatives like the Digital Nomad Village in Ponta do Sol. This government-run program offers free co-working spaces, high-speed internet, and a range of networking events to help remote workers connect and integrate into the local community.
Cons
While the digital nomad community on Madeira Island is growing, it may not be as extensive or diverse as in larger cities or more established digital nomad hubs. Additionally, the island's remote location may pose challenges for those who must travel frequently for work or personal reasons.
Beaches
Pros
Madeira Island is home to various beautiful beaches, ranging from volcanic sand and pebble beaches to the golden sands of neighbouring Porto Santo Island. These beaches provide ample opportunities for relaxation and enjoyment of the island's pleasant weather.
Cons
Compared to other beach destinations, the variety of beaches on Madeira Island may be limited, and some people may prefer the more traditional white sand beaches found in other parts of the world.
Job Opportunities When Living on Madeira Island
Pros
For digital nomads and remote workers, Madeira Island offers a supportive environment with fast internet speeds and a growing digital nomad community. The island's tourist industry also provides job opportunities for those interested in hospitality or related fields.
Cons
Job opportunities for expats on Madeira Island may be limited, especially for those who do not speak Portuguese or work in industries outside of tourism and remote work. Additionally, the island's small size and population may make it challenging to find a job or advance in a particular career.
Language and Culture
Pros
English is widely spoken on Madeira Island, making it relatively easy for expats and tourists to communicate with locals. The island's rich cultural offerings, including museums, festivals, and art exhibitions, provide plenty of opportunities to immerse oneself in local culture and traditions.
Cons
While English is widely spoken on Madeira Island, those who do not speak Portuguese may still encounter language barriers in certain situations or when dealing with bureaucratic processes. Additionally, some expats may find the island's culture and pace of life too slow or quiet for their tastes.
Access to Mainland Portugal and Travel Discounts
Pros
Madeira Island residents are eligible for government-subsidized airfare discounts on return flights between the island and mainland Portugal. This makes it more affordable for residents to travel to and from the mainland for work or leisure purposes.
Cons
The only way to travel between Madeira Island and mainland Europe is by air, which may be inconvenient or expensive for some individuals, especially those who prefer not to fly or have concerns about the island's airport, once considered one of the world's most dangerous.
Tax Advantages When Living on Madeira Island
Pros
Madeira Island offers unique tax advantages for those who choose to incorporate a company on the island. The Madeira International Business Centre provides a reduced corporate tax rate of 5% for companies that meet specific requirements, making it an attractive option for business owners and investors.
Cons
While the tax advantages offered by Madeira Island may be appealing, they may not be suitable for everyone, particularly those who do not intend to start a business or invest in the island. Additionally, navigating the island's tax and business regulations may be complex and require the assistance of a tax advisor. If you are a digital nomad or expat and consider Portugal a heavy-tax country, even when benefiting from the NHR scheme, it is safe to say that Madeira is not for you.
Conclusion
Living on Madeira Island offers numerous benefits, including a pleasant climate, stunning natural beauty, a low cost of living, and a safe and relaxed atmosphere. However, the island's remote location, limited job opportunities, and slower pace of life may not suit everyone. Ultimately, whether or not Madeira Island is the right choice for you will depend on your preferences and priorities. If you are considering relocating to Madeira, it's essential to visit the island and experience its unique offerings firsthand before deciding.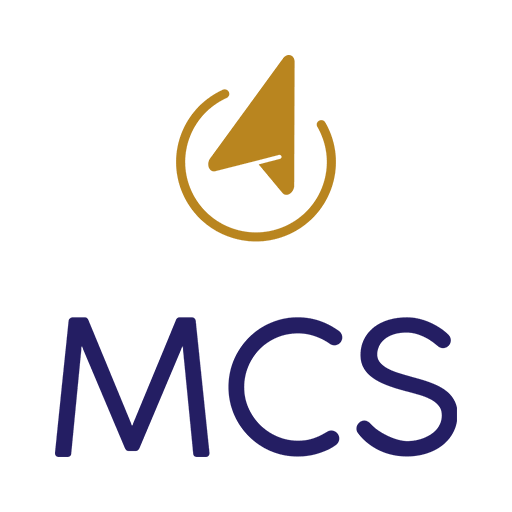 The founding of Madeira Corporate Services dates back to 1995. MCS started as a corporate service provider in the Madeira International Business Center and rapidly became a leading management company… Read more