Golden Visa Madeira could be the official name for the Portuguese Golden Visa program variant when it comes to residency by investment program through investment in real estate.
In fact, under new Golden Visa rules, investment in residential real estate property for Gold Visa purposes is now limited to very few places in the country and, chiefly among them, to the Autonomous Region of Madeira, unofficially creating the Golden Visa Madeira program.
Given the above, our team has investigated ten reasons why you should apply for residency through the investment of real estate property on the island:
1. A growing real estate market
Madeira Island's property market has been booming in recent years, offering various property investment opportunities for those seeking a truly international property market without the inflated prices plaguing mainland Portugal.
Just under two hours flight from Lisbon, Portugal's Madeira Island has been awarded 'Best Island Destination in the World' by the World Travel Awards since 2015, dethroning Bali and the Maldives. The main island of this archipelago is one of the few in the world that offers the excitement and vibrancy of island life and the bustle of an actual city.
Currently, the price per square meter on the island is EUR 2400; this represents a 25,2% increase compared with the same price for December 2021. And although people are considering the possibility of a real estate bubble on the island, historically, there has always been a lag of decades for a real estate bubble to burst when compared with the Portuguese, European and American real estate markets.
2. Madeira Golden Visa made easy
MCS is pleased to have a skilled staff helping expats and foreign investors for over 25 years. Our board-certified accountants and in-house legal team are here to help regarding our investment on the island and your possible move.
3. A diversified expat community in an international setting
There are currently more than 30 nationalities investing and living on Madeira island. This reflects the island's historical global positioning. In addition, the Madeira International Business Centre, tourism, and expats (and digital nomads)—1.4 million tourists and 3.7% of the island's population—reflect the island's international context.
4. Ideal taxation
As an integral part of Portugal, investors in Madeira will be pleased to know that the Autonomous Region offers a friendly business environment, granting companies a corporate income tax of 14,7% (which can be lowered to 11,9% or 5% under certain conditions) and allowing residents to benefit from Portugal's famous NHR scheme.
Island tax savings are enormous. International services providers will be surprised to learn that the island's geographical location, 3 PoPs (London, Amsterdam, and Paris), peering connections with hundreds of major international ISPs, and IP transits to Europe and the US enable high-speed internet connections that can boost their business potential.
Madeira is an excellent spot to develop and grow a business due to its educated, low-cost labour.
5. Remote labour friendly
For example, Startup Madeira's Digital Nomad Village has considerably increased the island's digital nomad attractiveness.
Remote employees worldwide have set up shop in Madeira due to the initiative mentioned above. As many as 5000 digital nomads came to Madeira in 2021, a trend that is anticipated to continue in 2023, given the island's unique characteristics in terms of lifestyle and tax incentives.
In addition, Madeira has the fastest Internet connection in Portugal, exceeding Berlin and London. The Autonomous Region is a hub for undersea cables linking Europe to Africa, South America, and North America.
6. Safety & Quality of Life
Funchal is the place to be if you seek a place with the highest quality of life and where you can experience cosmopolitan yet tranquil island life. If you are looking for this, you have found the right spot. According to a survey conducted by the Portuguese Consumer Association, Funchal is the second-best city in Portugal in which to make a home.
Madeira is the Portuguese territory with the least amount of violent and property crime per thousand residents, making it the safest region in the country. It even beats out the Azores and the Algarve regarding total criminality data indicators.
Additionally, those who identify as LGBTQ+ will find Madeira to be an especially accepting place. However, despite the absence of bigotry, rainbow flags are rarely seen flying outside of restaurants or other businesses that provide services. It's nothing more than an attitude of calm acceptance.
7. Culture
With a history dating back more than 500 years, Madeira holds a special place in the culture of Portugal. There is a surprising amount of cultural variety for such a small island. Examples of Madeira's active participation in the cultural scene include museums showcasing Flemish and religious art, churches hosting organ music festivals, monthly concerts featuring symphonic orchestras and chamber music ensembles, and gastronomical and traditional and traditional folk festivals that take place throughout the year, and regular art exhibitions.
8. Low-cost living
The island of Madeira is often regarded as one of the world's most wallet-friendly vacation destinations. The prices of utilities, including power and internet, are also lower here than they are in the Algarve, with electricity being up to 21,8% less expensive and internet being 11,2% cheaper. In addition, the value-added tax (VAT) is cheaper by one percentage point than it is on the Portuguese mainland.
Compared to the most important cities in Portugal, such as Lisbon, Oporto, Faro, Cascais, Sintra, and Coimbra, the cost of living in Madeira is significantly lower, and the statistics that can be found on Numbeo.com are there to back up this claim. Madeira is an incredibly vibrant and diverse region.
Those who are interested in investing in Madeira find the relatively low cost of living to be appealing.
9. Connected to Europe
Madeira offers direct flights to and from Cristiano Ronaldo International Airport to key cities in Europe, including London, Paris, Berlin, Lisbon, and Porto. It is prepared to take on any aircraft so long as it satisfies the highest possible international safety requirements. A quick flight takes roughly 1 hour and 30 minutes to arrive in Lisbon and approximately 3/4 of an hour to arrive in Paris, London, or Berlin.
The linkages that were just described make it possible for anyone who wants to invest in Madeira or work from the island to have a high degree of mobility.
10. UNESCO Forest
Laurissilva is an ancient subtropical wet forest of Lauraceae trees found in Macaronesia, including Madeira, the Azores, the Canary Islands, and Cape Verde. Madeira Island, 20% of its area comprises a UNESCO World Heritage site holding most of this ancient forest.
In this forest, waterfalls and irrigation canals convey water from the highest and wettest parts to the driest, creating an excellent network of paths for hiking, trail running, mountain biking, and canoeing.
At MCS, we can assist you with your tax, immigration and investment matters in Madeira territory. This article is provided for general information purposes only and is not intended to be, nor should it be construed as, legal or professional advice of any kind. Should you have any questions, please do not hesitate to contact us.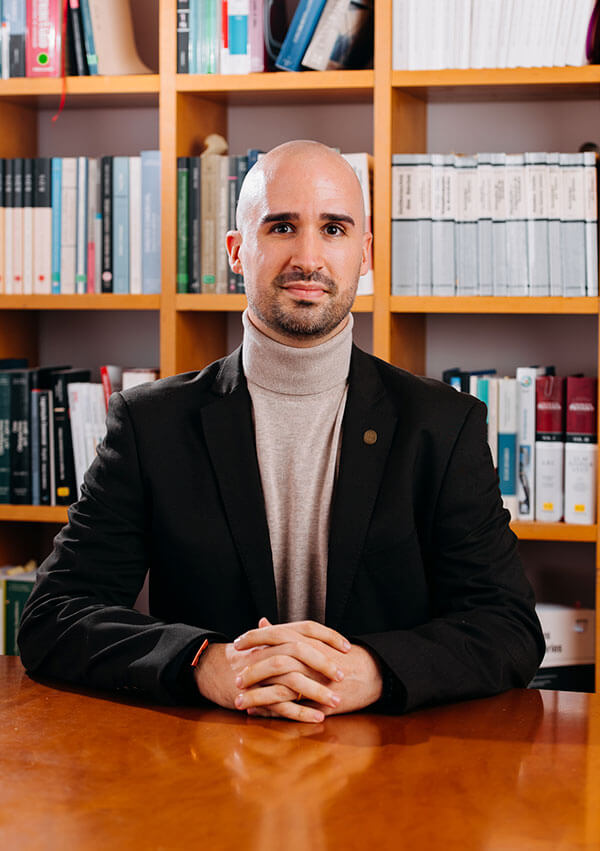 Miguel Pinto-Correia holds a Master Degree in International Economics and European Studies from ISEG – Lisbon School of Economics & Management and a Bachelor Degree in Economics from Nova School of Business and Economics. He is a permanent member of the Order of the Economists (Ordem dos Economistas)… Read more