If you are considering relocation to live abroad, you should know about the ten unique benefits of living in Portugal, including Madeira Island. Although there are more than ten benefits of living in Portugal, we believe the following are the most compelling.
1. Climate
The climate of Portugal is classified as Mediterranean, meaning the country has hot, dry summers and moderate, rainy winters. This kind of climate is characteristic of the coastal districts of the nation, such as Lisbon and the Algarve. The winter months have an average temperature of approximately 15 degrees Celsius, while the summer months have an average temperature of roughly 25 degrees Celsius. Because of this, Portugal is an excellent vacation spot for people who like to bask in the sun and enjoy balmy temperatures.
Despite its reputation for abundant sunshine, Portugal has its share of rainy spells, particularly during the year's colder months. Even though the weather during the winter months might be chilly and rainy, this is a beautiful time to travel around the nation and discover its rich cultural history and breathtaking natural scenery. The interior of Portugal is known for its lush green vegetation. The rolling hills of the interior are covered in lush green vegetation, while the historic cities and towns, such as Lisbon and Porto, offer a variety of indoor activities, such as visiting museums, art galleries, and historical landmarks.
The climate of Madeira Island, which is subtropical and may be described as warm and humid in the summer and moderate and rainy in the winter, can be found just off the coast of Portugal. The winter months have an average temperature of approximately 20°C, while the summer months have an average temperature of around 25°C. As a direct result of the island's location in a subtropical temperature zone, it is famous for its lush green landscapes and exotic plants that cover its surface. Because of its warm and sunny atmosphere, Madeira Island is a well-liked vacation spot, particularly among visitors and retirees searching for a warmer, more tropical climate.
2. Cost of Living
As a result of its cheap cost of living compared to those of other nations in the region, Portugal is often regarded as one of the most cost-effective places to live in all of Europe. Because of this, it is an appealing location for retirees, expatriates, and families searching for a cheaper cost of living without losing the quality of life they now enjoy. The cost of housing in Portugal is significantly less expensive than in most other European nations, which significantly impacts the overall cost of living in the country. The cost of food, transportation, and other essentials is also very cheap, making it an economic location to live. This contributes to the overall appeal of the area.
The cost of living on Madeira Island is higher than in mainland Portugal but still lower than in many other European destinations. Housing costs can be higher due to the high demand for property in this popular tourist destination. However, the cost of food and other necessities is relatively low, making it an affordable place to live.
3. Lifestyle is one of the main benefits of living in Portugal
Portugal and Madeira Island are known for their relaxed and laid-back lifestyle, influenced by their warm climate and strong cultural heritage. The Portuguese value quality of life and enjoy spending time with family and friends. They are also known for their love of food and wine, and there is a strong emphasis on communal eating and socializing, with many cafes and restaurants offering outdoor seating and a lively atmosphere.
4. Low Taxation
Portugal and Madeira Island offer tax benefits to expatriates, mainly through its Non-Habitual Residency (NHR) program. This program provides favourable tax treatment for individuals who are considered non-residents in Portugal and are seeking to become tax residents. The program provides tax exemptions on certain types of income, including pensions, rental income, and capital gains (provided requirements are met).
The Madeira International Business Centre (MIBC) is a unique method of taxing the profits of corporations that is only available on the island of Madeira in Portugal. It was founded to foster the expansion of international economic activity on Madeira island and to attract foreign direct investment. International businesses that establish a presence on the island are eligible for various tax advantages and other perks made available by the MIBC.
5. LGBTQ+ Rights
Policies that Portugal has in place for dealing with members of the LGBTQ+ community demonstrate the country's long-standing commitment to equality as well as respect for human rights. In 1982, Portugal was one of the first nations in Europe to decriminalize sexual behaviour between people of the same gender. Since then, the country has made several initiatives to promote the rights of LGBTQ+ individuals. Same-sex marriage was legal in Portugal in 2010, making it the sixth country in the world to do so. This means that couples of the same gender now have the same rights and duties as couples of the opposite gender. This historic legislation further consolidated Portugal's status as a leader in LGBTQ+ rights and received widespread recognition from the international community.
Portugal is generally recognized for its forward-thinking attitudes toward the LGBTQ+ population and its dedication to advancing LGBTQ+ rights. Additionally, Portugal has stringent anti-discrimination laws (including the country's constitution) that shield members of the LGBTQ+ community from acts of violence motivated by hatred and discrimination in employment, housing, and other spheres of daily life. Several yearly pride celebrations and cultural festivals are held in various cities nationwide to celebrate the country's burgeoning LGBTQ+ community and its vibrant LGBTQ+ culture. The policies and attitudes of Portugal regarding the LGBTQ+ community have made it a popular destination for LGBTQ+ visitors and LGBTQ+ expats, Madeira Island included.
Further to the above, Portugal is routinely listed among the most LGBTQ+-friendly nations in Europe. This is one of the benefits of living in Portugal among the LGBTQ+ community.
6. Safety
Portugal is generally considered a safe country with a low crime rate, low political violence and high public safety. The country has a well-established and effective law enforcement system, and the police are known for their professionalism and friendly demeanour.
Further to the above, country is known for its stable political situation, and there are few incidents of politically motivated violence or terrorism. Additionally, Portugal is a member of the European Union and NATO, benefiting from the security and stability provided by the EU.
7. Public Healthcare System
To ensure that all citizens and residents of Portugal have access to high-quality medical treatment, Portugal's public healthcare system is extensive and covers a wide range of medical specialities. The system is well-known for its efficiency, efficacy, and reasonable prices; it includes various medical services, including preventive, acute, and long-term care. It covers all of these services. The government raises revenue through taxation to support what is generally acknowledged to be one of Europe's most superior healthcare systems.
The Portuguese healthcare system is commended for both its high level of quality and its ease of access. The Portuguese public healthcare system is staffed by medical experts who have received extensive training and are dedicated to providing patients with the greatest possible care. These professionals include physicians, registered nurses, and other healthcare workers. In addition to a wide variety of specialist medical facilities, the system is backed by a network of public hospitals, clinics, and medical centres that are all adequately equipped with modern medical technology. Patients can access various diagnostic services, such as imaging and laboratory testing, and receive treatment for various medical conditions, ranging from common illnesses to more complex ones. Patients also have access to a variety of diagnostic services. It is generally agreed upon that Portugal's publicly funded healthcare system should serve as a model for healthcare systems in other nations.
Notwithstanding the above, Portuguese citizens and residents still use private healthcare insurance to bypass waiting lists for routine examinations.
8. Nature and Environment
Portugal and Madeira Island have beautiful forests, mountains, beaches, and countryside. Protected areas and nature reserves safeguard the country's cultural and biological heritage. Portugal has several environmental regulations and projects.
Portugal and Madeira Island have strong wind, solar, and hydro power sector. The government is transitioning from fossil fuels and reducing greenhouse gas emissions by setting aggressive renewable energy objectives. Portugal invests in energy efficiency, water conservation, and sustainable transportation to reduce its environmental imprint. Portugal's conservation initiatives have made it a pioneer in sustainable tourism. Portugal is noted for its excellent quality, accessibility, and environmental dedication.
9. Political stability
Portugal is stable, democratic, and respects human rights. Its parliamentary system and EU membership support its political stability and economic progress. Portugal's moderate, centre-left political parties have a history of compromise and collaboration. The country has a robust civil society, free media, and significant political and expressive freedoms. Portugal is recognized for its democracy, human rights, and stability.
Like the mainland of Portugal, Madeira Island is known for its stable and democratic political climate. The island is an autonomous region of Portugal, with its local government and parliament responsible for managing its internal affairs and maintaining good governance. Unlike the Portuguese mainland, island politics are dominated by centre-right parties.
10. Food is perhaps one of the main benefits of living in Portugal
Portuguese and Madeira Island cuisines are rich and varied, influenced by its colonial past, marine heritage, and local products. Portuguese cuisine has robust flavours like grilled shellfish, thick stews, and savoury meat dishes. The nation is known for cured meats like presunto ham and seafood like grilled sardines and salt fish. Portuguese cuisine includes soups, stews, casseroles, and sweets like pastel de nata custard tarts. Slow-cooked Portuguese recipes use fresh, seasonal ingredients to enhance their taste. Portuguese food is tasty and worth trying in a village tavern, a coastal restaurant, or a fine dining establishment. When speaking to other expats, you will soon find that food is undoubtedly one of the benefits of living in Portugal.
At MCS, we can assist you with your tax and immigration matters in Portuguese territory. This article is provided for general information purposes only and is not intended to be, nor should it be construed as, legal or professional advice of any kind. Should you have any questions, please do not hesitate to contact us.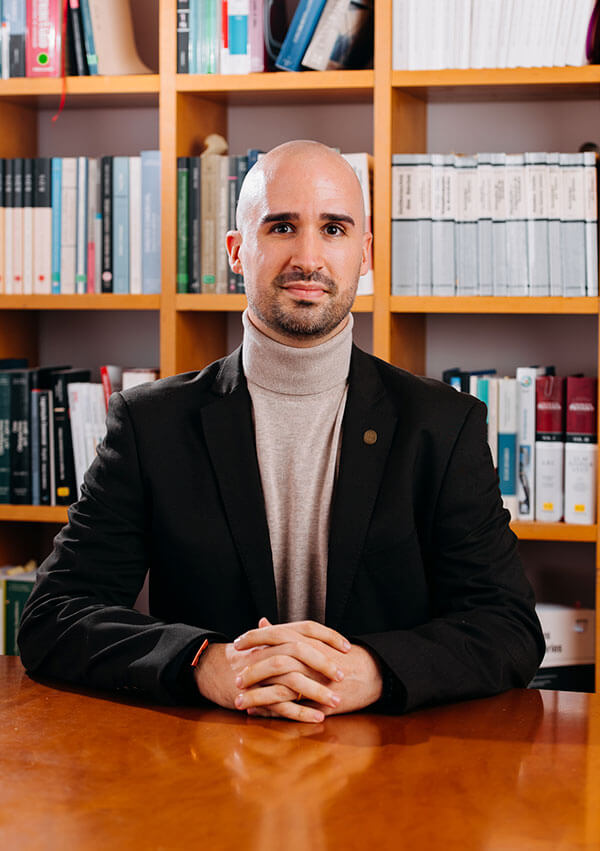 Miguel Pinto-Correia holds a Master Degree in International Economics and European Studies from ISEG – Lisbon School of Economics & Management and a Bachelor Degree in Economics from Nova School of Business and Economics. He is a permanent member of the Order of the Economists (Ordem dos Economistas)… Read more