Our team of lawyers, with more than 25 years of experience in the real estate sector, has devised a list of how to avoid the pitfalls of buying property in Portugal, specifically Madeira Island. Below is a brief checklist of what you should do or look after when buying real estate property.
1. Due diligence
Due diligence means doing thorough research on the location and property with the assistance of a real estate lawyer, independent surveyor and a real estate agent. This due diligence is crucial to understanding the local market and determining fair market value, assessing the neighbourhood and its suitability for the buyer's needs and checking for potential issues with the property, such as zoning regulations.
2. Hire a lawyer
It may sound cliché, but if you do not live in Madeira nor are acquainted with Portuguese and Madeiran law, a specialised real estate lawyer can represent, advise and guide you throughout the entire acquisition (or rental process).
Our team at MCS comprises four English-speaking lawyers who can assist you during your property purchase process and ensure that you comply with local laws and regulations; review and explain purchase agreements; handle title searches and title insurance; protect your legal rights and interests; negotiate terms and conditions on your behalf; provide advice on tax implications and legal responsibilities; facilitate a smooth transfer of ownership; and identify and resolve any potential issues or disputes.
A clear understanding of Portuguese property laws and taxes allows for avoiding the main pitfalls of buying property in Portugal.
3. Get a proper survey of the property done.
Although not a common practice among Portuguese property buyers, the exposure to the Anglo-Saxon market, has made it a familiar routine to hire a property surveyor before finalising the purchase of the property. Under Portuguese law, permanent members of the Order of the Architects (Ordem dos Arquitectos) and the Order of the Engineers (Ordem dos Engenheiros) are the only ones allowed to perform property surveys on the habitability conditions of a house or apartment.
4. Consider the ongoing costs of owning the property, such as property taxes and maintenance expenses.
In Portugal, taxpayers pay an annual municipal property tax (IMI – Imposto Municipal Sobre Imóveis) as real estate property owners. Liability to pay the IMI tax occurs when one owns the property on the last day of the respective tax year (calendar year).
Property tax rates range from 0,3% to 0,45%; these apply to the patrimonial tax value of the asset. While properties in rural areas suffer taxation at 0,8%, properties in more urban areas are taxed within the mentioned range. If a property has been re-valued since 2004, the abovementioned tax will fall between 0,2% and 0,5%. Properties' tax value assessed before 2004 falls within the tax rate between 0,4% and 0,8%.
On the other hand, should the property be owned through a corporation resident in blacklisted jurisdiction, the IMI rate will be 7,5%.
Apart from IMI, Municipal Property Transfer Tax (IMT – Imposto Municipal sobre as Transmissões Onerosas de Imóveis) is collected each time a taxpayer buys a house in Portugal.
Please be sure to contact your lawyer or accountant for a simulation on the IMIT due before you get the property and to know whether you are entitled to unique tax benefits or exemptions.
5. Don't rush into buying, take your time to make an informed decision.
Investing in real estate is a huge step that should not be handled lightly. Making a purchase without giving it enough thought might result in regret and financial stress. It's crucial to give the property, the surrounding area, and the current market conditions the attention they deserve. You may use this information to make a calculated choice.
It's also wise to keep your emotions in check while making a big purchase like this. This might impair decision making and lead you to miss crucial information or pass up better alternatives. If you're in a hurry to make a purchase, you might not get the greatest price or terms. To save money and make a good buy, you should shop around and compare prices thoroughly. Before committing to anything, you should do your research, think about your long-term goals and desires, and comprehend the sale's terms and conditions thoroughly.
At MCS, we can assist you with your tax and immigration matters in Portuguese territory. This article is provided for general information purposes only and is not intended to be, nor should it be construed as, legal or professional advice of any kind. Should you have any questions, please do not hesitate to contact us.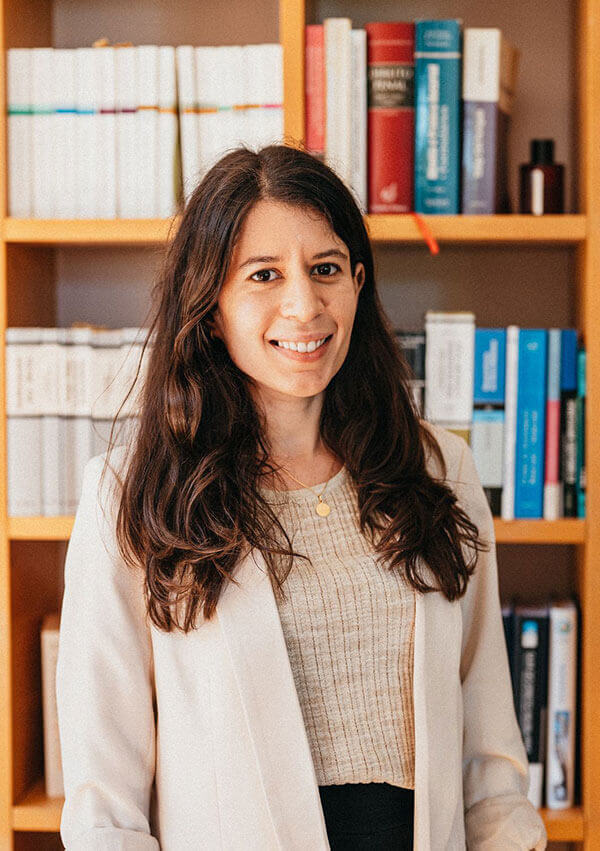 Isabel graduated in 2015 with a Law Degree from the Faculty of Law of the University of Coimbra… Read more