Are you considering retiring or living off your income in Portugal (or Madeira Island) through passive income visas? If so, you may be interested in the Portugal D7 Visa, which allows foreign citizens to obtain a residence permit in Portugal. In this comprehensive guide, we will explore the requirements and application process for passive income visas and provide valuable information to help you navigate the process smoothly.
Understanding the Portugal D7 Visa
The Portugal D7 Visa is designed for individuals who wish to reside in Portugal and have sufficient income to support themselves. This income can come from various sources, including pensions, real estate rentals, and investments. The D7 Visa is available to individuals of all ages, making it an attractive option for retirees and those seeking to live off their passive income.
Minimum Stay Requirements and Tax Residency
Before applying for the D7 Visa, it's essential to understand the minimum stay requirements imposed by this type of residence permit. You must not be absent from Portugal for more than six consecutive months per year or eight non-consecutive months to maintain your status. It's crucial to comply with these requirements to avoid any issues with your residency.
It's also important to note that obtaining the D7 Visa will trigger tax residency in Portugal. This means that you will be subject to tax reporting obligations and personal income tax in the country. However, D7 Visa holders may also benefit from the Non-Habitual Resident (NHR) scheme, which offers certain tax advantages for foreign residents in Portugal.
Application Process for the Portugal D7 Visa
To apply for the Portugal D7 Visa, you will need to follow a specific application process. The process starts at the Portuguese diplomatic mission with jurisdiction over your current residential address. It's important to note that different diplomatic missions may have additional document requirements, so it's advisable to reach out to the General Consulates for a detailed list of the documentation requested.
Before applying for the D7 Visa, there are several steps you need to complete. First, you must obtain a Portuguese Taxpayer Identification Number and appoint a Portuguese Tax Representative. The requirements for opening a bank account in Portugal may vary depending on your country, so it's essential to check with the Consulate for specific instructions.
You will also need to secure long-term accommodation in Portugal, which can be done by buying, renting, or borrowing a property. The address of your accommodation will determine the immigration service branch responsible for issuing your residence permit. If you plan to relocate to Madeira Island, securing accommodation on the island is crucial to ensure a smooth process.
Once you have completed these steps, you can apply online for a residence visa and schedule an interview at the Portuguese Consulate serving your region of legal residence. It's worth noting that some embassies may use third-party providers for visa applications, so it's essential to inquire about this with the diplomatic mission.
Required Documentation for the Portugal D7 Visa
When applying for the Portugal D7 Visa, you must gather several documents to support your application. Here is a list of the required documentation:
Passport: Your passport must be valid for at least six months after the expiry date of the Portugal passive income visa being applied for.
Passport Photos: Two recent passport-size colour photos are required for your application.
Declaration of Reasons: You must provide a declaration outlining your reasons for obtaining Portuguese residency.
Health Insurance: A valid health insurance policy is required for your application.
Criminal Record Certificate: Depending on your jurisdiction's practices, you may need to provide a criminal record certificate or police clearance letter.
Proof of Accommodation: You must provide evidence of having accommodation in Portugal, such as a property title deed, rental agreement, or property loan agreement.
Proof of Financial Means: You must demonstrate sufficient finances available in Portugal. This can be done through a Portuguese bank statement showing a reasonable balance.
Documentary Evidence of Income: You must provide documentary evidence of having a reasonable net regular passive income under the law.
Applying for the Residence Permit in Portugal
Once you have obtained the Portugal D7 Visa, you can enter Portugal and apply for the corresponding residence permit with immigration services. The D7 Visa allows for a maximum of two entries and a stay in the country of up to four months.
To apply for the residence permit, you will need to submit the following documents:
Passport: You must have a special visa issued by the Portuguese Consulate in your passport.
Proof of Financial Means and Accommodation: You must provide the same documentary evidence of financial means and accommodation that you submitted to the Consulate.
Health Insurance: If you purchased health insurance in Portugal, you must provide proof of your policy.
If additional documents are required for the residence permit application, your lawyer will inform you and assist you in obtaining them.
Conclusion
Obtaining a passive income visa in Portugal can be a complex process, but with the right information and guidance, it can be a smooth transition. The Portugal D7 Visa offers a pathway for individuals to retire or live off their income in Portugal, provided they meet the necessary requirements and provide the required documentation.
It's important to carefully review the requirements and gather all the necessary documents before applying for the D7 Visa. Additionally, understanding the minimum stay requirements and tax implications will help you effectively plan your residency in Portugal.
If you're considering applying for the Portugal D7 Visa, one of the passive income visas, it's recommended to seek professional assistance from experts specialising in immigration and residency matters. They can provide valuable guidance and ensure that you meet all the requirements for a successful application.
Remember, this article is for informational purposes only and should not be considered legal or professional advice. It's always best to consult qualified professionals for personalized guidance based on your circumstances.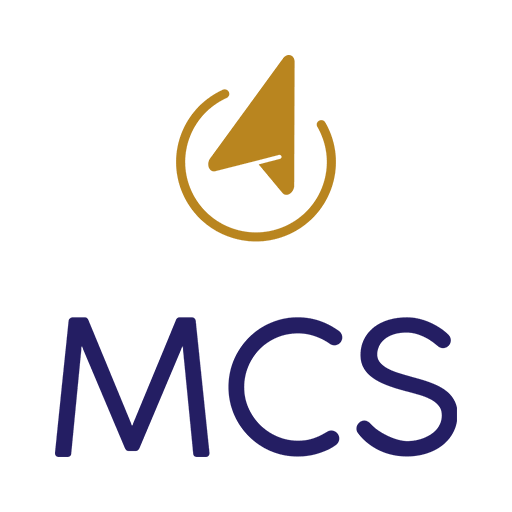 The founding of Madeira Corporate Services dates back to 1995. MCS started as a corporate service provider in the Madeira International Business Center and rapidly became a leading management company… Read more