Bringing your car to Madeira as an EU-national
An EU national moving to Madeira must register their car if one is the holder of the registration certificate, the owner of the vehicle, or a user of a vehicle one does not own (e.g. a family member). One can use your vehicle here while it is still registered in your previous home country. An EU national has 20 working days to register your car in Madeira following the car import into Portuguese territory. One can register their car at any customs office by showing the Vehicle Tax (Imposto Sobre Veículos – ISV) and by submitting the vehicle customs declaration (DAV) with the Portuguese Tax and Customs Authority.
Please note that if one changes their country of residence to Portugal, one has 12 months from the date you transfer residence to Portugal to request an exemption from the payment of vehicle tax.
If one buys a car abroad, transit registration plates issued in another EU country will be recognised in Portuguese territory to drive one's car back to their place of residence (temporary importation).
One can only use their car in Madeira for a maximum of 90 days, after the entrance into Portuguese territory, under the condition that it is driven only by the owner of the vehicle.
Vehicles owned by a private individual, who have transferred their residence to Portugal, may be exempt from vehicle tax (ISV) if they meet the following criteria:
Individuals over 18, resident in the country from where they are transferring the residence for a minimum period of 6 months, consecutive or otherwise
that has paid the vehicle tax in the country of your former residence and did not benefit from any reimbursement scheme when left that country
owner of the vehicle in the country of your former residence for at least six months before transferring to Portugal, starting from the date the vehicle registration document was issued or from the date the leasing contract was signed, as relevant.
An EU national registering and using their car in Madeira must pay the following:
Resgistration Tax (ISV); and
Road Tax (IUC).
What are the exceptions?
The following categories of vehicles are exempt from vehicle tax but must be registered in Madeira:
vehicles whose owner has transferred their residence from another EU Member-State or from a third country to Portuguese territory
vehicles brought by diplomats who are returning to Portugal
The following categories of vehicles are exempt from road tax:
Motor vehicles and motorcycles owned by foreign states, diplomatic and consular missions, international organisations, and specialised European agencies and their officials
motor vehicles and motorcycles which are older than 20 years or are public museum pieces and are occasionally used for no more than 500 kilometres a year
non-motorised vehicles, exclusively electric or powered by non-combustible renewable energies, special non-carrying goods vehicles, ambulances and vehicles dedicated to the transport of patients under applicable regulations, hearses and agricultural tractors
Step by step of Shipping a Car to Madeira Island
Have a look at the step-by-step of Bringing your car to Madeira:
When importing a car into Portuguese territory, one must obtain the following documents: a registration certificate and the European Certificate of Conformity (COC);
Upon arriving in Portuguese territory, the vehicle needs to be submitted for vehicle inspection;
Obtain approval from Madeira's Regional Directorate for Economy and Land Vehicles concerning the legality of the vehicle's documents;
Submit all the vehicle's documents to the Portuguese Tax and Customs Authority and pay the respective tax;
Once the tax is paid, the car owner will then receive the new license plate numbers, which they will then have to obtain (from an authorised producer) and fix the new license plates to the car;
 Deliver to Madeira's Regional Directorate for Economy and Land Vehicles the documents produced by the Portuguese Tax and Customs Authority and obtain the Single Vehicle Document (DUA);
Once the DUA is obtained, one must register the vehicle with the National Car Registry;
Once the vehicle is registered, pay the road tax.
This article is provided for general information purposes only and is not intended to be, nor should it be construed as, legal or professional advice of any kind. Should you have any questions or need our assistance, please do not hesitate to contact us.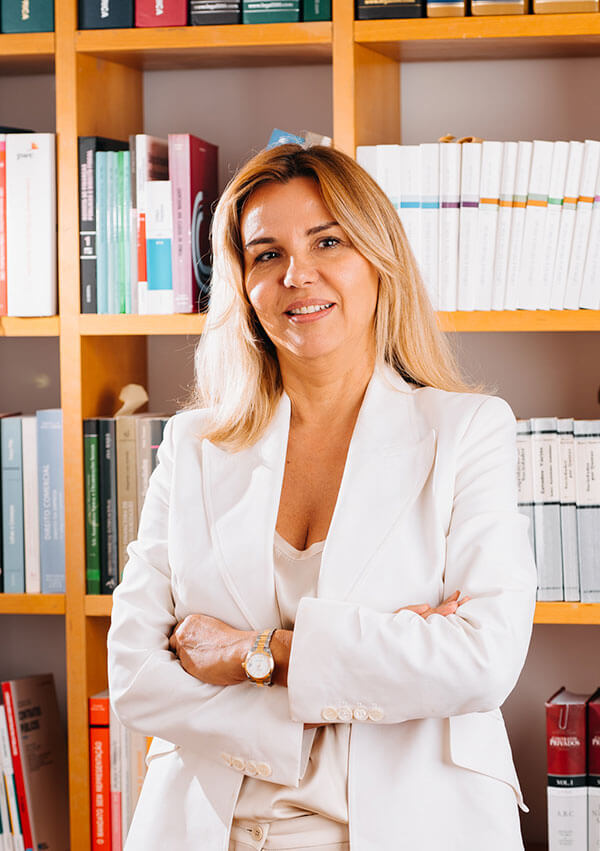 Rosana Rodrigues is a co-founder and partner of TFRA Law Firm. Her work mainly involves advising foreign investors in Portugal, particularly in areas of Corporate and Tax law. She has also worked extensively in Shipping law… Read more