Being a Portuguese national means holding a Portuguese passport, a passport more powerful than the US passport, the New Zealand passport, the Swiss passport or the UK passport. Having a Portuguese passport not only widens your travel possibilities but also gives you access to EU-Citizenship, along with its rights:
Right to move and reside freely within the territory of the Member States, subject to the limitations and conditions laid down in the EU Treaties and by the measures adopted to give it effect
The right to vote and stand as a candidate in elections to the European Parliament.
The right to vote and to stand as a candidate in municipal elections.
The right to good administration.
The right of access to documents.
The right to petition.
Freedom of movement and residence.
Diplomatic and consular protection.
Considering the above, there are, nevertheless, different ways one can obtain Portuguese Citizenship (for a detailed list of all options, click here).
Portuguese Passport By Descent
Those acquiring Citizenship by descent or birth are Portuguese descendants if,
You have a parent born in Portugal.
Your parents are serving the Portuguese state.
You were born abroad to foreign parents, but at least one of them has their birth registered in Portugal.
You were born abroad to foreign parents, but at least one of your grandparents has not lost their Portuguese Citizenship.
You descend from Sephardic Jews expelled from Portuguese territory by His Majesty King Manuel I.
Portugal Passport By Investment
Another option for obtaining a Portugal passport is through the Portugal Golden Visa program, which was established to promote international investment. This visa system streamlines the process for foreign nationals and non-EU/EFTA citizens interested in obtaining a residence permit in Portugal and claiming Citizenship via economic investment in the country.
The preferred form of investment is acquiring real estate property located in the Autonomous Region of Madeira.
The passport is awarded to individuals who invest in Portugal through this scheme after five years and are subject to general basic knowledge of the Portuguese language. This procedure is referred to as naturalization.
Portuguese Passport Through Marriage
After three years of marriage to a Portuguese citizen (Portugal allows same-sex marriage), you can obtain Citizenship in Portugal. Additionally, there is no requirement for a minimum length of residency in the nation.
You must, however, submit documentation establishing your relationship and union with the Portuguese community. Notwithstanding this, your Portuguese Citizenship will not be removed if you divorce or separate from your spouse in the future.
Brief notes on Dual Citizenship in Portugal
The Portuguese law permits foreign nationals to become citizens without relinquishing their prior Citizenship.
Therefore, if you're seeking a new home and wish to maintain dual Citizenship, Portugal is a good alternative. Nevertheless, it is imperative that you verify whether your country of original nationality allows for dual Citizenship. If such is the case, you may retain both. Otherwise, you'll be forced to pick between the two.
Countries that do not allow for dual Citizenship include, among others: Austria, Azerbaijan, Bahrain, China (excluding Hong Kong and Macau, which allow multiple citizenships in parallel with Chinese Citizenship at the expense of losing consular protection from the country involved in Hong Kong, Macau and China), India, Indonesia, Japan, Kazakhstan, Malaysia, Nepal, The Netherlands (unless certain conditions are met), Singapore and Saudi Arabia.
Losing Portuguese Citizenship
Unlike other countries around the world, the loss of Portuguese nationality can only occur at the request of the Portuguese citizen himself and only if they have a foreign nationality; this means that Portuguese Citizenship cannot be removed by Government or Court order once legally granted to someone.
How can MCS help you?
MCS team of lawyers has a vas experience in assisting third-country nationals in obtaining a Portuguese passport. If you fit one of the requirements mentioned above to acquire Portuguese Citizenship, please do not hesitate to contact us.
This article is provided for general information purposes only and is not intended to be, nor should it be construed as, legal or professional advice of any kind.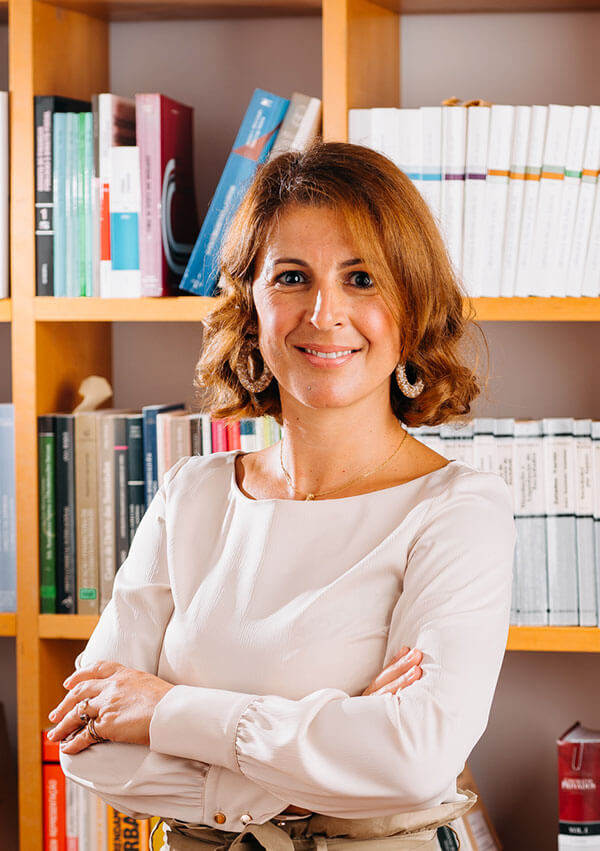 Lília has graduated in 2002 with a law degree from Universidade Nova de Lisboa. She joined MCS's legal team in 2003, providing support to the legal department in corporate and shipping… Read more