Holding a Portuguese Passport means that one has Portuguese citizenship. Currently, the Portuguese passport ranks third in the Passport Index, being on par with the Danish, Japanese and Swiss Passports regarding visa-free travel.
By becoming a citizen of Portugal, one is granted all the rights that come with being a national, including the ability to vote, reside, access to healthcare (, and public education (the latter two already available to all legal residents in the country).
From a Portuguese standpoint, Portuguese nationals are not required to own a passport unless they need to travel outside the Schengen Area. The Portuguese Citizen Card must be applied for as a general identification card and as required by Portuguese law. This document helps travel internationally throughout Europe.
Currently, Portugal allows dual citizenship; thus, one can preserve your home country's passport (if one own's country permits) while acquiring a Portuguese passport. To obtain Portuguese citizenship, one must have lived legally in Portugal for five years, been born in Portugal, have Portuguese parents or grandparents, be lawfully married to a Portuguese national or have complied with other requirements foreseen under law.
Last but not least, once acquired, Portuguese citizenship cannot be removed as the current nationality law does not provide any clauses for the removal of citizenship.
Benefits of holding a Portuguese Passport (Citizenship)
Access to European Union citizenship
Acquisition to Portuguese and European Union political rights
The right to travel, live, work, and study anywhere in the EU
No visa restrictions within the Schengen zone.
No need for a work permit.
Once acquired, Portuguese citizenship cannot be lost under the current nationality law.
Main routes toward Portuguese citizenship
Portuguese passport by investment
The Golden Visa, also known as residence permit through investment or Portuguese passport by investment, gives passports to qualified investors who invest in the country and maintain their commitment for at least five years. The citizenship procedure is known as naturalization as a Portuguese citizen, as a person must reside in the nation for at least six years before being eligible for a passport.
Under current Golden Visa rules, the most common investment route is purchasing real estate property in the Autonomous Region of Madeira, located 900 km southwest of the Portuguese mainland and one of Europe's oldest touristic destinations, dating back its tourism tradition to the 19th century.
Portuguese passport through marriage
Obtaining a Portuguese passport by marriage is a systematic method of acquiring citizenship. To obtain citizenship through marriage, one must be married or in a civil partnership (união de facto) with a Portuguese citizen for at least three years. One does not need to have previously resided in Portugal, but one must present evidence of one's union and relationship with the Portuguese community at the moment of application.
Portuguese citizen by descent
One must have a Portuguese parent or grandparent to qualify for Portuguese citizenship by descent. Should you have acquired Portuguese citizenship through naturalization, your children may also obtain it, provided they are younger than eighteen years old.
In addition, Jews of Sephardic descent may also acquire Portuguese citizenship as compensation for the expulsion under orders (issued in 1492) of His Majesty King Manuel I of Portugal and the Algarves.
Standard Requirements to obtain the Portuguese passport
The requirements for Portuguese citizenship vary based on the route chosen. To become a Portuguese citizen as a foreign resident, you must have lived in Portugal for five years, including one year as a permanent resident. This is decreased to three years for those who have been married or in a formal relationship with a Portuguese citizen for three years.
In addition, and among others, the following standards must be met:
To qualify for a Portuguese passport, one must pass the Portuguese language exam and a thorough criminal background check.
The CIPLE exam is the Government approved standard exam to assess applicants' ability to comprehend and use Portuguese daily. Those relocating to the Autonomous Region of Madeira may study for the said exam at Academia de Línguas da Madeira.
This article is provided for general information purposes only and is not intended to be, nor should it be construed as, legal or professional advice of any kind.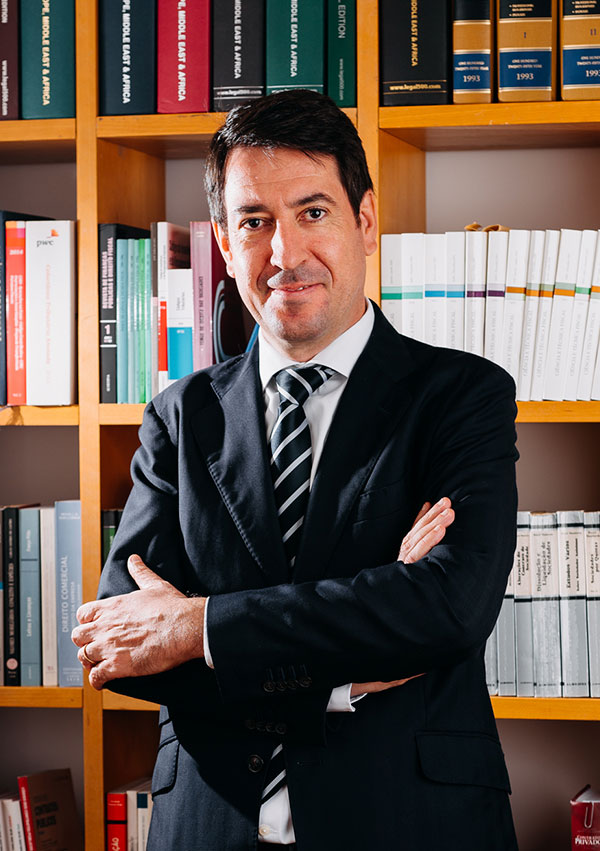 Ambrosio Jardim has, since 1998, worked mainly in the areas of commercial law (corporate, mergers and acquisitions, joint ventures, restructuring and planning), national and international tax law and real estate…. Read more