If you have found yourself captivated by the beauty of Madeira and are considering buying property on this stunning island, there are several essential steps you need to take. As investing in property, especially in a foreign country, requires careful planning and expert guidance, it is essential to approach the process with knowledge and understanding. In this guide, we will walk you through the five key things you need to know before buying property in Madeira.
5 Tips when buying a Property on Madeira Island
1. Engage a Specialized Real Estate Lawyer
Purchasing property in a foreign country can be a complex and unfamiliar process. To ensure you navigate it successfully, it is crucial to engage the services of a specialized real estate lawyer. While it may sound cliché, a lawyer who is well-versed in Portuguese and Madeiran law can represent, advise, and guide you throughout the entire acquisition or rental process.
At MCS, our team consists of four independent English-speaking lawyers with extensive experience advising expat clients investing in Madeira Island. With their expertise, they can provide you with the necessary legal counsel, ensuring a smooth and secure property transaction.
2. Obtain a Portuguese Taxpayer Identification Number (NIF)
Before proceeding with any transactions in Portuguese territory, including buying property in Madeira, obtaining a Portuguese Taxpayer Identification Number (NIF), also known as "Numero de Identificação Fiscal." This identification number is a prerequisite for engaging in the country's legal and financial activities.
To obtain a NIF, it is advisable to consult with a certified accountant or a chartered economist who can guide you through the application process. They will analyze your specific circumstances, such as your plans for the property (whether it is a summer vacation home or a permanent residence), marital status, current country of residence, and whether you have children. This information is crucial in determining your NIF residential status, potential tax implications, and the need for NIFs for other family members.
Additionally, depending on your residency status, you may be required by law to appoint a Portuguese tax representative if you reside outside the European Union. Consulting with professionals with expertise in Portuguese tax laws will ensure compliance and ease the process.
3. Conduct Due Diligence
Before finalizing the purchase of a property in Madeira, it is essential to conduct thorough due diligence. This involves a comprehensive analysis of the property's legal and technical aspects to minimize potential risks.
Legal, due diligence includes reviewing and analyzing key documents such as the "Certidão do Registo Predial do Imóvel" (Property Registration Certificate), "Cardeneta Predial" (Fiscal Property Identification Document), "Plano Director Municipal" (Municipal Master Plan), "Licença de Utilizaçao" (Occupancy License), and "Ficha Tecnica de Habitaçao" (Technical Data Sheet of the Property).
In addition to legal, due diligence, it is advisable to engage a chartered architect or civil engineer to conduct technical due diligence. This involves assessing the property's structural integrity, ensuring there are no hidden damages, and verifying that any planned renovations or modifications comply with the municipality's regulations.
By conducting due diligence, you can mitigate potential risks and make an informed decision about the property you wish to purchase.
4. Sign a Promissory Contract of Purchase and Sale (CPCV)
In Portugal, it is common practice to sign a Promissory Contract of Purchase and Sale (CPCV) before the final transaction occurs. The CPCV binds both the buyer and the seller to the terms and conditions of the future purchase.
Within the CPCV, the parties involved establish the specific terms and conditions of the purchase, including the sale price and payment schedule. The buyer is typically required to pay a down payment, usually around 10% of the total property value, to formalize the agreement and secure the deal. Should the seller back out of the transaction, the buyer is entitled to receive double the deposit paid. However, if the buyer decides not to proceed with the purchase, they forfeit the deposit.
The CPCV provides legal assurance and clarity for both parties, setting the stage for the final step in the property acquisition process.
5. Complete the Public Deed of Purchase and Sale
The final step in buying property in Madeira is the completion of the Public Deed of Purchase and Sale. This contract is prepared by the lawyers involved in the transaction and signed by the parties (or their legal representatives) in the presence of a notary or other authorized authority.
During this stage, the notary certifies that the transaction takes place as agreed upon, verifying the purchase price payment, confirming the parties' identity, and ensuring the necessary documents relating to ownership and tax obligations are in order.
The buyer is responsible for paying the Municipal Property Transfer Tax (IMT) at the time of the public deed. Depending on the specific circumstances of the transaction, the notary or authorized authority will also register the property acquisition with the Portuguese Land Registry on behalf of the new owner.
If you are considering purchasing property in Madeira through a trust, private foundation, or company, it is advisable to consult with our team at MCS. The process may differ slightly from the standard procedure, and a thorough tax analysis is necessary to ensure the effectiveness of such structures in your investment or transaction.
Conclusion
Buying property in Madeira can be an exciting and rewarding endeavour. However, it requires careful planning, expert guidance, and adherence to legal and financial procedures. By hiring a specialized lawyer, obtaining a Portuguese Taxpayer Identification Number, conducting due diligence, signing a Promissory Contract of Purchase and Sale, and completing the Public Deed of Purchase and Sale, you can confidently navigate the process.
At MCS, our team of experienced independent lawyers and accountants is dedicated to providing comprehensive and reliable assistance to individuals interested in buying property in Madeira. With our expertise and guidance, you can make informed decisions and ensure a smooth and successful property acquisition.
Please note that the information provided in this article is for general informational purposes only and should not be construed as legal or professional advice. Seek personalized advice from qualified professionals before making any decisions related to buying property in Madeira.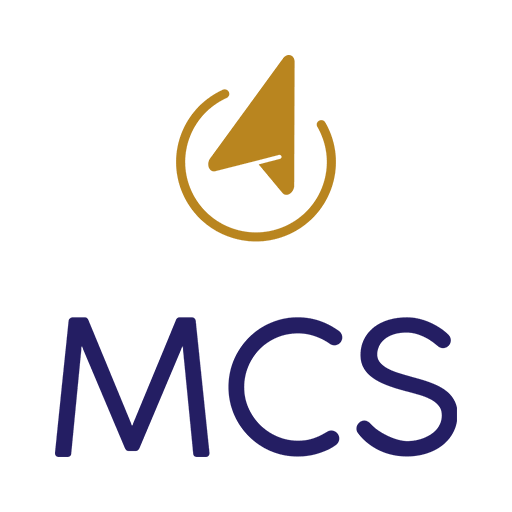 The founding of Madeira Corporate Services dates back to 1995. MCS started as a corporate service provider in the Madeira International Business Center and rapidly became a leading management company… Read more