Portugal dispõe de uma das ferramentas de política fiscal mais importantes na Europa, a Zona Franca da Madeira, internacionalmente conhecida como Centro Internacional de Negócios da Madeira (CINM).
Destinada à internacionalização das empresas portuguesas e estrangeiras, esta ajuda de Estado, prevista no Estatuto dos Benefícios Fiscais e devidamente aprovada pela Comissão Europeia, assenta no facto da Região Autónoma da Madeira ser considerada uma região ultraperiférica (RUP) da União Europeia, carecendo como tal de estímulos de fomento ao sector os serviços transacionáveis na Região.
As empresas licenciadas no âmbito do CINM beneficiam de uma das mais baixas taxas de IRC da UE, i.e. 5% sobre todas atividades levadas a cabo com entidades não residentes, fazendo da Madeira um destino 100% português para investidores nacionais e estrangeiros, com a devida validação por parte das autoridades portuguesas e europeias.
Esta plataforma de internacionalização a partir do Atlântico, a qual conta como uma "pool" de mão de obra qualificada, coloca a Madeira, e consequentemente Portugal, numa posição geoestratégica de relevo entre a Europa, a América e África.
Para além do IRC de 5%, o CINM prevê um conjunto de incentivos fiscais que abrangem também os acionistas não residentes, como por exemplo: isenção de retenção na fonte no pagamento de dividendos, na proporção resultante dos lucros que ao nível da sociedade, tenham sido tributados à taxa reduzida de IRC ou que, não o sendo, derivem de rendimentos obtidos fora do território português; isenção de retenção na fonte no pagamento de juros, royalties e serviços.
Empresas de trading de mercadorias, e-business, tecnológicas, telecomunicações, call-centers, serviços de consultadoria e marketing, gestão de propriedade intelectual, desenvolvimento de projetos imobiliários, transportadoras marítimas ou de gestão de participações sociais, podem todas beneficiar do regime fiscal em vigor da Zona Franca da Madeira (atualmente conhecido como IV Regime), o qual permite aos investidores uma poupança fiscal que se traduz numa maior disponibilidade financeira para reinvestirem nos seus colaboradores e na sua atividade empresarial, alavancando assim a economia regional e nacional.
Os benefícios fiscais previstos no âmbito institucional da Zona Franca da Madeira assentam em requisitos obrigatórios de substância económica, a saber: a criação de um certo número de postos de trabalho, a serem preenchidos por residentes fiscais na Região Autónoma da Madeira (independentemente da sua nacionalidade), e cujo número variará em função do lucro tributável estimado para cada ano; e a realização de investimento no valor mínimo de 75 mil euros (em ativos fixos tangíveis ou intangíveis) se menos de 6 postos de trabalho forem criados.
A regulação e transparência em que assenta todo o regime da Zona Franca da Madeira, e que importa a sujeição de todas as empresas nela licenciadas às mesmíssimas obrigações que as demais empresas portuguesas ("Regime Geral de Tributação") de reporte fiscal, regulatório e estatístico, conferem um elevado grau de confiança e de rigor.
Exatamente pelas razões acima expostas, em 2018 cerca de 28% das empresas a operar na Zona Franca resultam investimento de capital português e 77% das empresas resultam de investimento Europeu, evidenciando assim o enorme potencial económica de regime fiscal.
auctor Miguel Pinto-Correia & Lília Caldeira
MCS and its team has more than 20 years of experience in assisting corporate and private clients wishing to relocate to Madeira. For more information on our services please do no not hesitate to contact us.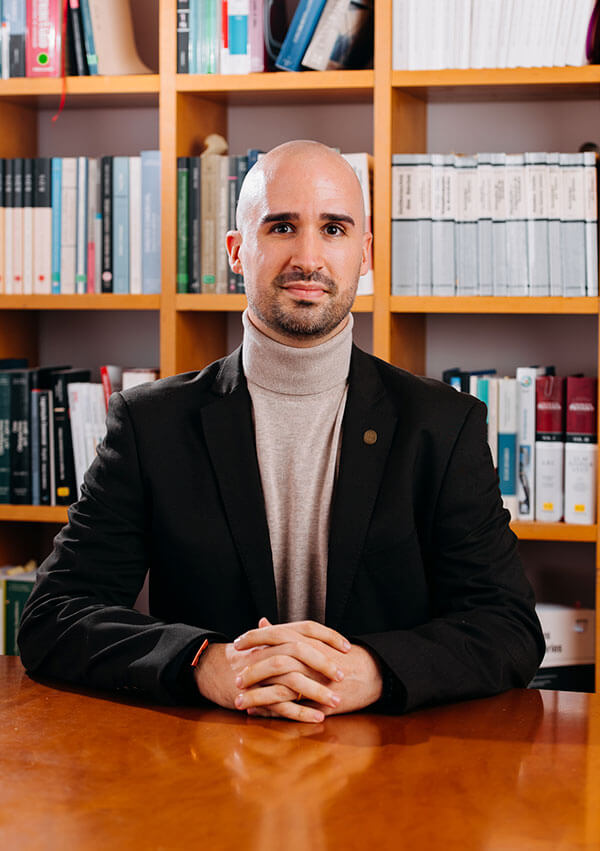 Miguel Pinto-Correia holds a Master Degree in International Economics and European Studies from ISEG – Lisbon School of Economics & Management and a Bachelor Degree in Economics from Nova School of Business and Economics. He is a permanent member of the Order of the Economists (Ordem dos Economistas)… Read more