Do you wonder what it is like to live in Madeira? Let's start with the beginning: Madeira Island, Portugal, is just under a two-hour flight from Lisbon and has been consecutively voted the "World's Leading Island Destination" by World Travel Awards. The principal island of this archipelago is one of the few in the world that combines the vitality and mood of island living with the bustle of a genuine metropolis.
The island's motto is "Of all islands, the most beautiful and free." It combines practically every European luxury with nearly every tropical luxury." to bolster this argument, H.N. Coleridge once stated: "I believe Madeira's condition is the most enviable on the entire planet."
The island has garnered international interest since the European aristocracy discovered the glories of Madeira's year-round, springlike environment and attendant health advantages. Empress Sisi of Austria, Emperor Maximilian of Mexico, and Sir Winston Churchill later resided for lengthy periods, giving international recognition and reputation to this Portuguese island.
1. Friendly Business Environment and Taxation
As an integral part of the Portuguese territory, those who plan to live in Madeira will be please to know that the Autonomous Region offers a friendly business environment granting companies a corporate income tax of 14,7% (which can be lowered to 11,9% or 5%, under certain conditions), while at the same time granting its residents the possibility of benefiting from Portugal's famous NHR scheme.
The potential for tax savings on the island is vast. International services providers will be astonished to know that their business potential can increase thanks to the high internet speed connections available on the island due to its geographical location (the island's international connectivity is distributed by: 3 PoPs (London, Amsterdam and Paris), peering connections with hundreds of major international ISPs and IP transits to Europe and the USA).
Considering the educated and low-cost workforce, Madeira may be the ideal place to live and continue and expand one's business.
2. Eternal Spring
Eternal Spring, or Summer, depending on where one is coming from, is what the weather is usually like throughout the year on Madeira Island.
Madeira's climate is peculiar, with an annual average temperature of 20.ºC. Summers are often pleasantly hot, with average high temperatures of 25.ºC. Temperatures over 30.ºC are uncommon. If you enjoy the beach, you'll be pleased to learn that Madeira's sea temperatures are the hottest in Portugal, reaching a delightful 23,5.ºC in the summer.
Despite its closeness to the Kingdom of Morocco, the island's nearest continental neighbour, Madeira's climate is humid (about 75% humidity year-round), owing to the island's ancient Laurissilva Forest.
If you want to make the most out of the weather on the island, anywhere on the south coast up to 200m above sea level is the place to be. This island's region is known as the Banana Line, where the perfect climate conditions occur for the production of bananas throughout the year.
On the other hand, if you prefer "desert" isolation, then the island of Porto Santo is the place to be. Porto Santo's climate is mild all year, and with sea temperatures ranging between 17.ºC and 22.ºC, the island retains its allure even throughout the winter months.
3. International Setting
Its global positioning started with the production of sugar. Sugar production allowed, in 1480, for Antwerp to have some seventy ships engaged in the Madeira sugar trade, with the refining and distribution concentrated in Antwerp. By the 1490s, Madeira had overtaken Cyprus as a producer of sugar. Thanks to sugar cane, adventurers and merchants from all parts of Europe, especially Italians, Basques, Catalans, and Flemish, came to the island.
After sugar production, still relevant in the agriculture and gastronomy of the island, came wine production. Let's not forget that Madeira wine was used by the Founding Fathers to toast the USA's independence.
Nowadays, the international setting of the island is reflected in the Madeira International Business Centre, the tourism sector and the expats (and digital nomads), the latter accounting for 1,4 million yearly tourists and 3,7% of the island residents population, respectively.
This international setting is reflected in the Madeirans quickly speaking or understanding a second language other than Portuguese, namely the English language.
4. Digital Nomad Friendly
Initiatives such as Startup Madeira's Digital Nomad Village have contributed significantly to the island's digital nomad appeal.
Both organisations are made up of remote employees from all over the world who have set up their activities in Madeira. As many as 5000 digital nomads have arrived in Madeira in 2021, a tendency that is likely to continue in 2022, given Madeira's unique conditions regarding the lifestyle and tax benefits that the island boasts.
The island's appeal to digital nomads is crowned by the fact that Madeira boasts the fastest Internet connection in Portugal, surpassing Berlin and London on account of our clients. The Autonomous Region is a node for submarine cables connecting Europe to Africa, South American and North America.
5. Safety & Quality of Life
If you are looking for the city with the best quality of life and where you can enjoy cosmopolitan and yet calm island life, then Funchal is the place to be. The Portuguese consumer association has ranked Funchal as the second-best city to live in Portugal.
When it comes to safety, Madeira is the Portuguese region with the country's lowest criminality per thousand inhabitants, surpassing the Azores and the Algarve when it comes to overall criminality statistical indicators.
Madeira is also a particularly welcoming destination for LGBTQ+ travellers. Restaurants and most service establishments are not prejudiced, but they also do not display rainbow flags liberally. It's simply a state of easy acceptance.
6. Culture
With more than 500 years of history, Madeira holds a unique place in the Portuguese cultural scene. The cultural offerings are immensely diverse for an island. Museums with Flemish and religious art, churches hosting organ music festivals, monthly symphonic orchestra and chamber music concerts, gastronomical and traditional folk festivals throughout the year, and regular art exhibitions are examples of Madeira's active participation cultural scene.
To get the latest information on all cultural events, please refer to Cultura Madeira.
7. Low-cost living
Madeira is one of the most affordable places to spend time in this world. Utility costs are lower here, too—electricity is as much as 21.8% lower than in the Algarve, internet 11.2% less costly. And VAT is one percentage point lower than on the Portuguese mainland.
For a region as vibrant and diverse as Madeira, the cost of living is lower compared to the main Portuguese cities, such as Lisbon, Oporto, Faro, Cascais, Sintra and Coimbra, and the statistic collected at Numbeo.com are there to prove it.
8. Cuisine
Madeira's unique cuisine and wine culture are filled with beef, limpets, black scabbardfish, wine, sugar cane molasses (locally known as mel-de-cana), tropical and oldest soda still in production in Portugal (Laranjada). Expats will find a myriad of unique flavours and textures, great restaurants and vibrant local markets that allow access to a diversified local production.
9. Connectivity to Europe
Madeira Cristiano Ronaldo International Airport provides direct flights to major European capitals such as London, Paris, Berlin, Lisbon, and Porto. The flight is short, lasting approximately 1 hour 30 minutes to Lisbon and about 3/4 hour to Paris, London, or Berlin. It is willing to accept any aircraft that complies with the most stringent international security standards. Additionally, arriving in Madeira is a fantastic experience, a sight to behold!
10. Nature and Landscape
Laurissilva is the term given to a kind of prehistoric subtropical wet forest comprised of Lauraceae trees found in various Macaronesia locations, including the archipelagos of Madeira, Azores, Canary Islands, and Cape Verde. It is most prevalent on Madeira Island, where it covers around 20% of the region, and it is designated as a UNESCO World Heritage site.
Additionally, waterfalls are found in this forest, as are irrigation channels that transport water from the highest and wettest areas to the driest, forming an incredible network of trails that are highly sought after for the practice of various natural activities such as hiking, trail running, mountain biking, and canoeing.
Should you prefer the beach to the countryside, the Island of Porto Santo offers 9km of golden sand for you to enjoy.
This article is provided for general information purposes only and is not intended to be, nor should it be construed as, legal or professional advice of any kind.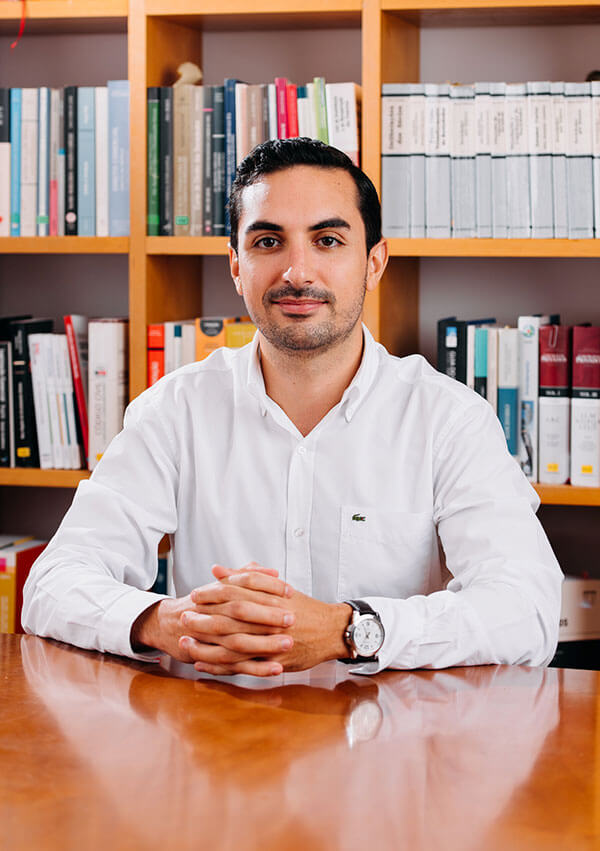 Renato graduated in 2018 with a languages and business relations degree from the University of Madeira. He has worked in the retail and music sectors before joining Madeira Corporate Services…Read more