If you are looking for information about starting a business in Portugal, look no further because you should be starting it in Madera. Our team of professionals has more than 25 years of experience in assisting international investors in setting up their business and managing it from Portugal.
Starting a business in Portugal in 2022 has many advantages for the international investor, not only from a location standpoint but also from a labour market and taxation standpoint. However, the best place to start a company in Portugal (or move an existing company) is not on the Portuguese mainland but in the Autonomous Region of Madeira, a Portuguese archipelago positioned at the crossroads of three continents (Europe, America, and Africa), with warm weather all year round, stable government, friendly people, and a secure setting.
Starting a business in Portugal in 2022: Taxation
Companies incorporated and domiciled in different regions of Portugal are subject to different corporation tax rates. The Autonomous Region of Madeira is the most tax-friendly region in Portugal for business and investment. When a company is established in mainland Portugal, its taxable profits are hit with a corporate income tax rate of 21%. But the regular corporate tax rate for a Portuguese company based in the Autonomous Region of Madeira is only 14.7%!
In addition to the benefits mentioned above of establishing a company in Madeira, the first EUR 25.000 of taxable profit earned by a Portuguese company registered in Madeira and qualifying as a small and medium enterprise is 11.7%.
Corporate income tax can be even lower.
Starting a business in Portugal in 2022, specifically on Madeira Island, can entitle the said company to a corporate income tax rate of 5%! Companies that provide international tradable services duly registered within the Madeira International Business Centre (MIBC) are entitled to the lowest corporate tax rate in the European Union.
Companies operating from within the MIBC and that have their labour force working from the island benefit from the abovementioned corporate tax rate but also the following tax benefits:
Non-resident single and corporate shareholders of Madeira's IBC companies will benefit from a total exemption from withholding tax on dividend remittances from the Madeira companies, provided that they are not resident in jurisdictions included in Portugal's "black list". Moreover, Portuguese corporate shareholders will also be exempt if holding a participation of at least 10% for 12 consecutive months.
In addition, the following benefits will be applicable:
Exemption on capital gains payments to shareholders not resident in blocklisted jurisdictions;
No withholding tax on the worldwide payment of interest, royalties and services.
Madeira's labour force advantages
Considering the tax benefits mentioned above, Madeira is a sound economic and tax solution to start your business in Portugal. However, as an investor, we understand that you might be worried about workforce relocation or finding a qualified workforce on a 240.000 inhabitants island. In this regard, Madeira is also a no-brainer.
Companies like Connecting Software have found and retained top-quality engineers for their software development activities. In addition, 29% of the companies registered within the MIBC last year are all operating within the IT sector. This is because, apart from the low corporate tax rate and capable workforce on the island (and in Portugal), there are also personal income tax benefits for the workers of Madeiran companies.
Under the Non-Habitual Resident scheme, companies can attract qualified foreign individuals to work on the island by providing them with a flat personal income tax rate of 20% on their salaries.
There is a lot of rivalry for skilled IT workers in the job market. Graduates of the PhD program offered by the University of Madeira and LARSyS have a high percentage of employment upon completion of their studies, not to mention those that finish their bachelor's or master's degrees. In addition, the local university provides courses in Biology, Chemistry, Electronics, and a variety of Engineering disciplines.
Finally, compare Madeira's affordable operating expenses with those of other European nations, and you'll see why so many IT businesses are setting up their companies here. When contrasted head-on with other European sites, the cost of human resources and the pricing of numerous goods and services in Madeira are competitive, allowing businesses to confront significantly cheaper expenses when establishing operations there.
Starting a business in Portugal in 2022 and working from Paradise
Madeira Island, Portugal, is known as the Pearl of the Atlantic. It has been attracting expats since the 19th century, first European royalty and aristocracy, today digital nomads and remote workers from the IT, accounting and legal sectors. Why?
Well, Madeira is one of the few islands in the world that offers both the zest and vibe of island life and the buzz of an actual city. On top of that, day-to-day life in Madeira is stress-free for locals, expats, and tourists alike, and the cultural offerings are immensely diverse for an island. Museums with Flemish and religious art, churches hosting organ music festivals, monthly symphonic orchestra and chamber music concerts, gastronomical and traditional folk festivals, and regular art exhibitions are just some examples of Madeira's active cultural scene.
Given the above, it is no wonder that several organisations have recognised Madeira for its excellence, and the island was just named "Best Island" at the World Travel Awards 2021. Madeira is the perfect place to call home if you seek a slower pace of life without sacrificing access to nature and other outdoor pursuits.
As a bonus, the island is both secure and pleasant at all times of the year. A place ideal for seniors, young families, and those who work from home who are interested in Portugal's pathway to EU citizenship.
Living expenses in Madeira are often cheaper than in other Western European cities, especially when factoring in the personal income tax incentives available to expats and investors. On the other hand, supermarkets are on par with those in Lisbon and Oporto. As for real estate prices in Madeira, these are on the rise due to the opportunities created by the Golden Visa and Brexit. But you may still find deals if you know where to look. Outside Funchal, rent is often less expensive than in big Portuguese cities.
Madeira's IT infrastructures
In addition, the "Madeira Datacenter" is home to an Undersea Cable Station that operates several international optical submarine cables, facilitating connectivity to domestic and international SDH networks and yielding substantial benefits in these areas.
Marconi Internet Direct, another accessible infrastructure, offers an Internet Gateway (MID). This MID provides uncongested, worldwide Internet connectivity via many entry points on different continents.
This IP platform has three points of presence (in London, Amsterdam, and Paris), peering links with hundreds of large international ISPs, and IP transits to Europe and the United States.
Given the above, our team of professionals is ready to assist you with starting a company in Portugal, more precisely in Madeira.
This article is provided for general information purposes only and is not intended to be, nor should it be construed as, legal or professional advice of any kind.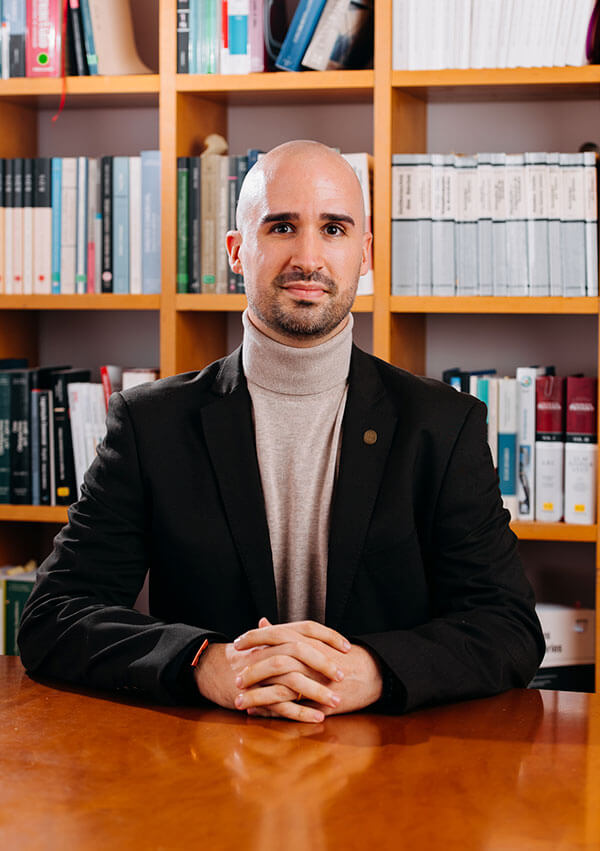 Miguel Pinto-Correia holds a Master Degree in International Economics and European Studies from ISEG – Lisbon School of Economics & Management and a Bachelor Degree in Economics from Nova School of Business and Economics. He is a permanent member of the Order of the Economists (Ordem dos Economistas)… Read more