The Portugal passive income visa (D7 Visa) requirements are several, as this type of visa allows foreign citizens who wish to reside in Portugal (either as retirees or living out of their income), regardless of age, the entrance in Portugal to obtain a residence permit.
Applicants wishing to obtain this residence permit must prove to have sufficient income to provide them with a livelihood. This income can come from pensions, real estate rentals, and investments. The application process starts at the Portuguese diplomatic mission with jurisdiction over the current residential address of the applicants. Specific Portuguese Diplomatic Missions may schedule appointments through a third-party visa application provider. Different Portuguese diplomatic missions may request additional documents despite the information mentioned below. As such, applicants must reach out to the General Consulates and ask for a detailed list of the documentation requested by the diplomatic mission. The application process can be longer if one considers the preparation required to gather all the required documentation.
Before you consider the application for the Portugal passive income visa, you must be aware that you must comply with the minimum stay requirements imposed by this type of residence permit: one cannot be absent from Portuguese territory for six consecutive months per year or eight non-consecutive months.
Given said stringent requirements,  the Portugal passive income visa applicants will trigger tax residency in Portugal. Therefore, they will be liable to tax reporting obligations and personal income tax in the country. Notwithstanding this, D7 visa holders may benefit from the NHR scheme.
Before applying for a Portugal passive income visa, applicants will need to:
Obtain a Portuguese Taxpayer Identification Number and appoint a Portuguese Tax Representative

This requirement will depend on the Consulate's demands; in some countries, opening an account only takes place once the applicant comes to Portugal.

Open a banking account in Portugal.

This requirement will depend on the Consulate's demands; in some countries, the account opening only occurs once the applicant comes to Portugal.

Secure long-term accommodation in Portugal (by buying, renting, or borrowing a property).

Please note that the accommodation's address will determine the specific immigration service branch responsible for issuing your residence permit; if you want to relocate to Madeira Island, secure accommodation on the island so that the island's branch authorities take care of your process. Otherwise, you will have to fly to the Portuguese mainland to hold the appointment for the residence permit.

Apply online for a residence visa and for an interview at the Portuguese Consulate serving the current region of legal residence, even if the applicant's nationality entitles entering Portugal without a permit.

This may imply using a third-party provider that some embassies contract. Please check this matter with the Portuguese diplomatic mission that has jurisdiction over your residential area.
Portugal Passive Income Visa requirements and application at the Portuguese Consulate
All consulate appointments will require at least the following documentation:
Passport, valid for at least six months after the expiry date of the Portugal passive income visa being applied for (which will be valid for four months).
Two recent passport-size colour photos.
Declaration outlining reasons for obtaining Portuguese residency.
Health insurance policy.
Criminal record certificate (or police clearance letter, depending on your jurisdiction's practices).
Evidence of having accommodation in Portugal (property title deed, rental agreement or property loan agreement).
Proof of sufficient finances available to the applicant in Portugal (e.g. a Portuguese bank statement showing a reasonable balance).
Documentary evidence of having a reasonable net regular passive income under the law.
Residence Permit Application In Portugal
Once the visa is obtained, as outlined above, you may enter Portugal and apply for the corresponding D7 residence permit with immigration services.
The said visa allows for a maximum of two entries and a stay in the country of up to four months. In Portugal, applicants will need to submit at least the following documents to apply for a residence permit:
Passport having the visa issued by the Portuguese Consulate
The documentary evidence of having sufficient financial means and permanent accommodation in Portugal, as submitted to the Portuguese Consulate
Health insurance policy in case you bought it in Portugal
If additional documents are required, your lawyer will let you know, and they will probably assist you in obtaining them.
This article is provided for general information purposes only and is not intended to be, nor should it be construed as, legal or professional advice of any kind.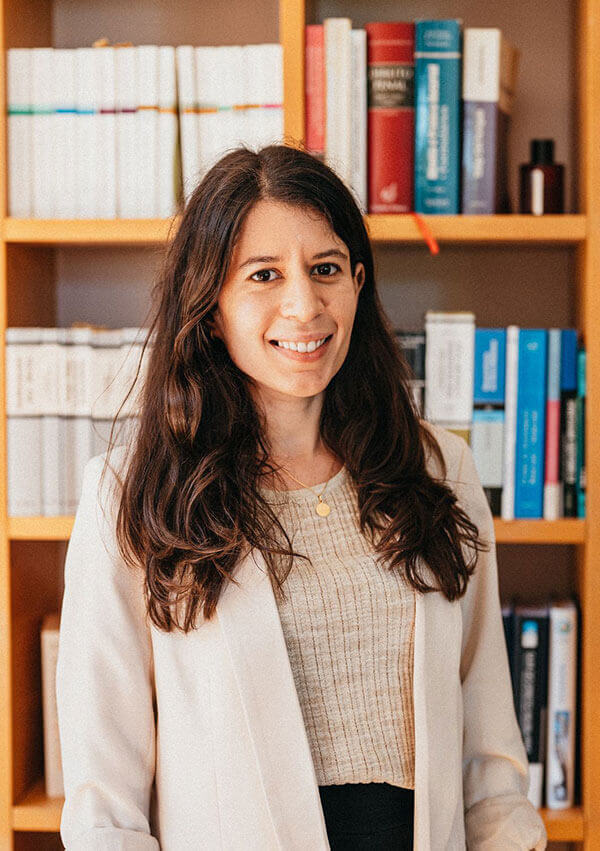 Isabel graduated in 2015 with a Law Degree from the Faculty of Law of the University of Coimbra… Read more