If neither Portugal nor the MIBC serves your investment and business purposes, or you are planning on either internationalizing your business or restructuring your estate for whatever reason, we at MCS can help you incorporate any entity in Malta.
Since 1995, our team of legal and tax experts have assisted international investors, UHNWIs and businesses with complying with international and OECD rules. Therefore, we understand the implications and requirements of correctly incorporating and organizing a fully compliant business structure in Malta. Our team's experience with the Maltese structures dates back to the foundation of MCS itself.
Over the past decades, Malta has emerged as a fully efficient and tax compliant jurisdiction within the European Union and in the heart of the Mediterranean sea.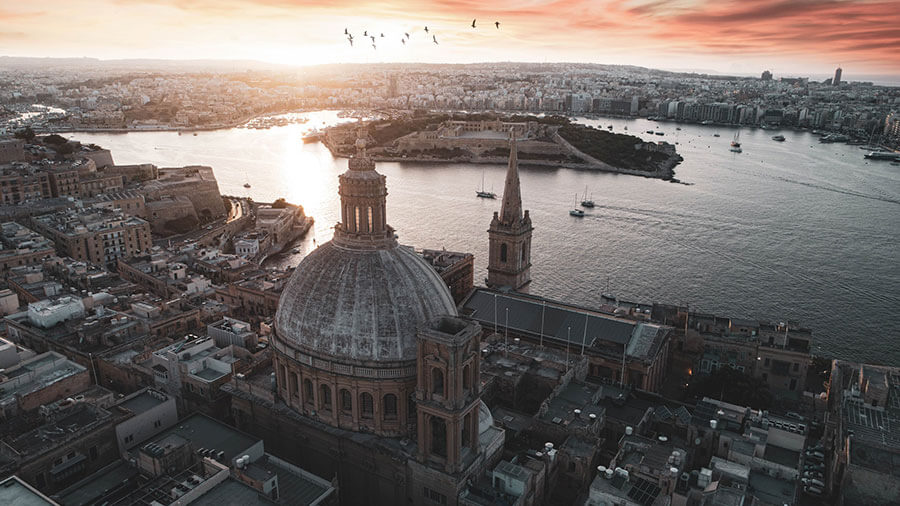 Why?
Incorporate a Company in Malta
Learn more about all the benefits of Incorporating in Malta.
Taxation in Malta
Generally speaking, the Maltese tax system is a full imputation tax system; tax on profits paid by the company distributing dividends is "converted" into a tax credit for the shareholder receiving such dividends. This unique legal clause allows the avoidance of double taxation on the same income (for the company and the shareholder).
Given that the 35% tax rate applied to the company is equal to the maximum tax rate on personal income paying out dividends through Malta does not lead to further taxation for shareholders. Furthermore,  a shareholder receiving profit dividends can request a tax refund on those profits paid by the Maltese company.
Refund depends on the nature of the distributed profits and if these have benefited, or not, of any double taxation relief mechanisms foreseen by the extensive network of Double Taxation Agreements signed between Malta and other 70 countries.
Trust and Foundations in Malta
The permanent uncertainty affecting the global economy is a constant reminder of the importance of safeguarding or enhancing one's personal or family assets. Under its civil law system, Malta has specialised in providing solutions capable of assuring one's estate is preserved according to their wishes.
Setting up a trust or a foundation in Malta allows one to opt between two solutions that can be tailor-made to one's needs.
While a trust is a valuable and effective means of creating a personalised asset protection vehicle suited to each clients' particular needs during or after the settlor's lifetime.
On the other hand, a foundation is an organisation consisting of a universality of things constituted by one or more founders whereby assets are destined either for beneficiaries, other foundations, or a specified purpose.
A Trust is tax-exempt in Malta, and foundations are usually taxed as companies if requirements are met.
Should you require assistance in incorporating an entity in Malta (or any other tax-efficient jurisdiction), do not hesitate to contact us.