Investing in Portugal: an introduction
As an investor, it is crucial to identify emerging markets that offer promising opportunities and investing in Portugal could be one of these opportunities. One such market that has been gaining significant attention is Portugal. With its stable economy, thriving real estate market, attractive tax benefits, and growing sectors like renewable energy, tourism, and technology, Portugal presents a golden opportunity for investors in 2023.
Why Portugal is a golden opportunity for investors
Portugal has experienced remarkable economic growth in recent years, making it an attractive investment destination. The country has successfully navigated the challenges of the global financial crisis and emerged as one of the fastest-growing economies in Europe. Its robust economic performance and political stability create a favourable environment for investors.
Portugal's economic growth and stability
Portugal's economic growth can be attributed to various factors, including its strategic geographic location, favourable business climate, and government policies that promote investment. The country has made significant progress in reducing its budget deficit and implementing structural reforms, which have improved its competitiveness and attracted foreign direct investment.
The real estate market in Portugal
Investing in Portugal's real estate market is brilliant for several reasons. The country offers a range of properties, from historic buildings in Lisbon and Porto to beachfront villas in the Algarve region. The real estate market has experienced consistent growth, with property prices steadily increasing. Additionally, Portugal's Golden Visa program, which grants residency to non-EU investors, has further fueled the demand for real estate investment.
Tax Benefits for Investors in Portugal
Portugal offers attractive tax benefits for investors, making it an enticing destination for those seeking to optimise their returns. For instance, the non-habitual resident (NHR) tax regime allows individuals to benefit from a flat income tax rate of 20% for certain qualifying professions. Moreover, there are exemptions on capital gains tax for those investing in Portuguese real estate and a favourable corporate tax regime for businesses.
Investors in the Autonomous Region of Madeira can take advantage of a range of corporate tax benefits, making it an incredibly attractive destination for those looking to grow their wealth. The Madeira International Business Center (MIBC) offers a low % corporate tax rate of 5% or a standard rate of 14,7%, along with other tax incentives, such as dividends and capital gains exemptions (MIBC companies). These favourable tax policies attract businesses and make Madeira an ideal location for individuals seeking to optimise their taxation.
Investing in Portugal's renewable energy sector
Renewable energy is a rapidly growing sector in Portugal, presenting lucrative investment opportunities. The country has made substantial progress in transitioning to clean energy sources, with a significant portion of its electricity generation coming from renewable sources. Portugal's commitment to renewable energy is further supported by government incentives and favourable policies, making it an attractive market for investors looking to capitalise on the global shift towards sustainability.
Opportunities in the tourism industry in Portugal
Portugal's tourism industry has been flourishing in recent years, attracting millions of visitors annually. The country offers diverse attractions, from historic cities and picturesque coastal towns to stunning natural landscapes. This thriving tourism sector creates numerous investment opportunities, such as hotels, vacation rentals, and hospitality services. With Portugal's popularity as a tourist destination expected to grow, investing in the tourism industry is a wise choice.
Investing in Portugal's tech and startup scene
Portugal's tech and startup scene has been gaining momentum, positioning the country as a hub for innovation and entrepreneurship. The government has implemented initiatives to support startups, including tax incentives and funding programs. Lisbon, in particular, has emerged as a vibrant tech ecosystem, attracting talent and investment worldwide. Investing in Portugal's tech and startup scene allows investors to tap into the country's potential as a leader in the digital economy.
How to invest in Portugal in 2023
Investing in Portugal in 2023 requires careful planning and consideration. It is advisable to seek professional advice from local experts who can provide guidance on legal and regulatory matters and help identify suitable investment opportunities. Researching the different sectors and understanding market trends is essential for making informed investment decisions. Additionally, networking with local businesses and attending industry events can provide valuable insights and connections.
Conclusion: Why investing in Portugal is a smart move
In conclusion, investing in Portugal in 2023 presents a golden opportunity for investors. The country's economic growth, stability, attractive tax benefits, and thriving sectors such as real estate, renewable energy, tourism, and technology make it an enticing investment destination. Investors can maximise their returns and contribute to the country's continued development by capitalising on Portugal's favourable investment climate and strategic positioning. So, if you are looking for a smart move in the world of investing, Portugal should be at the top of your list.
This article is for informational purposes only and should not be considered financial or investment advice. Always consult with a professional advisor before making any investment decisions.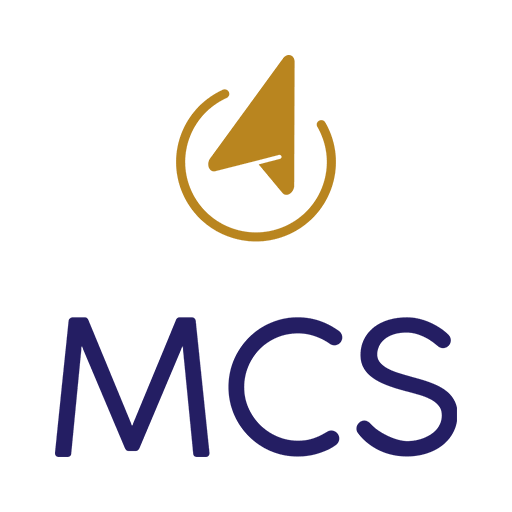 The founding of Madeira Corporate Services dates back to 1995. MCS started as a corporate service provider in the Madeira International Business Center and rapidly became a leading management company… Read more